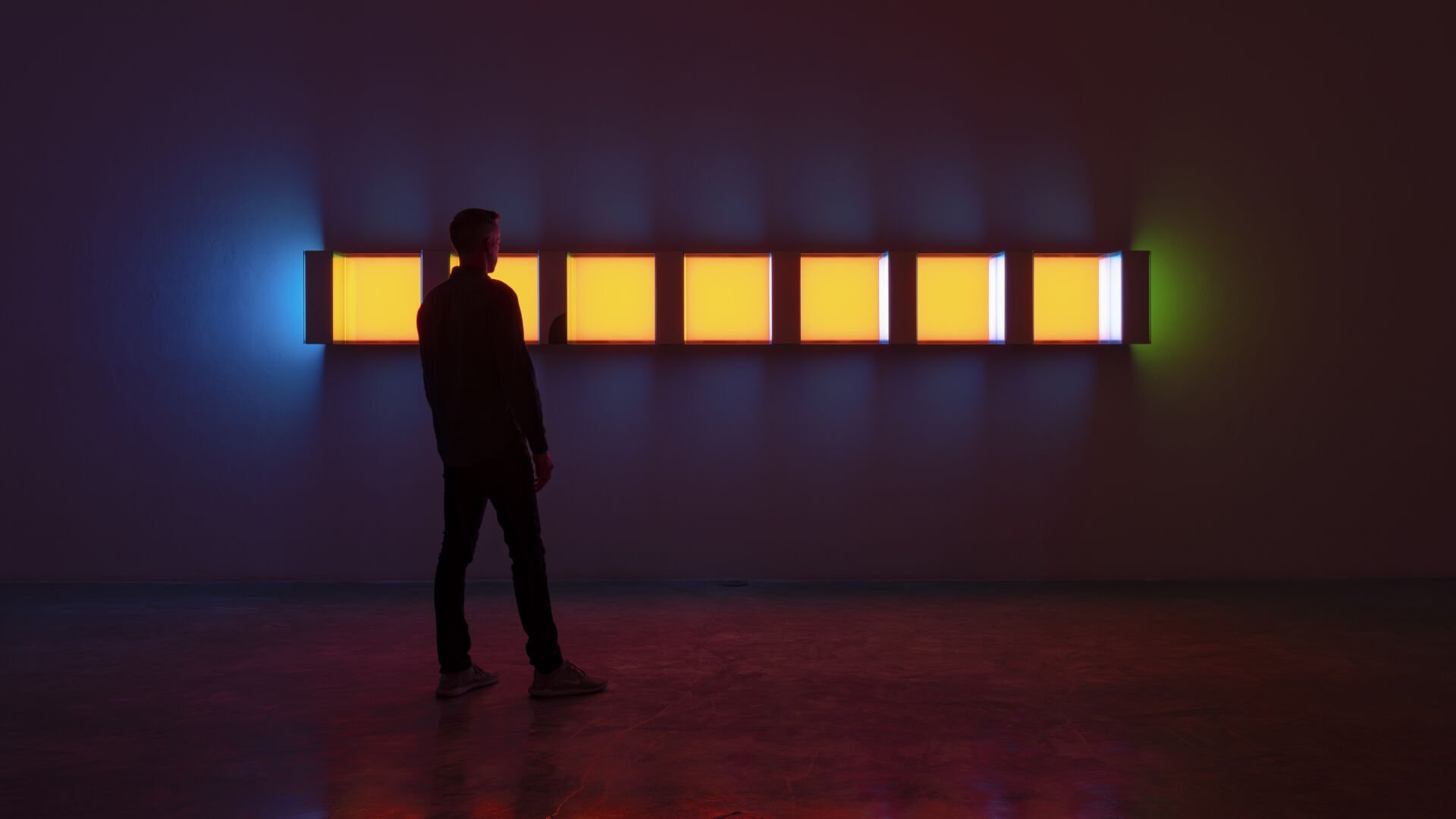 #Regular/Irregular
LOS ANGELES, USA
Phillip K. Smith III is internationally recognised for his large-scale, temporary public installations exploring light, shadow and reflection. 'Regular/Irregular' — the artist's 2018 solo exhibition at Claremont Graduate University Art Gallery in California — showcases 4 wall-mounted works, each utilising mirror, colour and light.
Engaged directly by the artist, UAP collaborated on the design development and prototyping of new fabrication techniques to support a reusable, modular system for this and future works. The resulting design allows for an infinite number of variations. UAP was responsible for the fabrication and installation of these unique modules for the artists 'Regular/Irregular' exhibition.
Each work is digitally fabricated in flat cut aluminium plates welded together, with mirrored finish glass panels adhered to the exterior. Programmed LED lights animate the panels, emitting striking colour combinations and offering an ethereal and immersive gallery experience.
Image Credit: Lance Gerber
Creative
Phillip K. Smith III
Artwork Title
Regular/Irregular
Project
Claremont Graduate University Art Gallery Exhibition
Client
Phillip K. Smith III