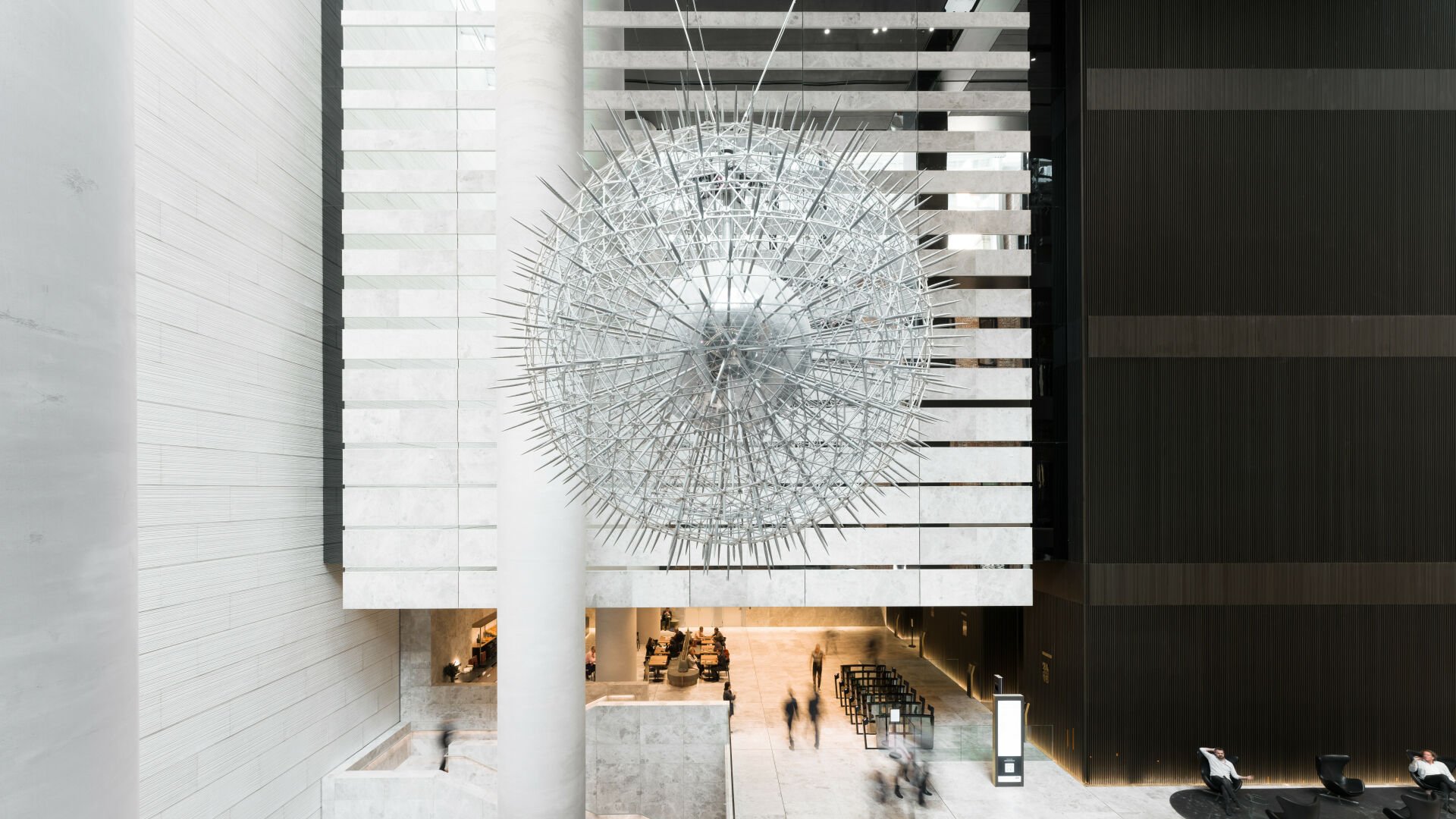 #Solar
MELBOURNE, AUSTRALIA
Suspended overhead the vast open void of the Olderfleet lobby entrance is Wolfgang Buttress' Solar. Responding to UAP's curatorial vision, Thresholds of Imagination – Evocations of Shadow, Light and Time, Buttress' artwork engages the viewer and interacts with the architecture of the building to create an immersive and multi-sensory experience.
Measuring 6m in diameter, the geodesic shaped sculpture is fabricated from complex layers of stainless-steel skins around a mirror-polished sphere from which fibre-optic lights burst. The work is perpetually animated with changing light effects that subtly move from warm to cool throughout the day and night, responding to the changing energy being directly captured by the building.
As the public art consultant, UAP worked with project architects Grimshaw and Carr Design Group, and commissioner Mirvac, to develop a public art brief and manage a curated international design competition. Once awarded the commission, Buttress continued to collaborate with UAP through Technical Design, Fabrication, and Installation of the artwork.
Solar's subtle and ethereal drama creates a sense of wonder and magic through the harmony of art, science, technology and light.

Wolfgang Buttress
Image credit: Matthew Stanton
Creative
Wolfgang Buttress
Project
Olderfleet, 447 Collins Street
Location
Melbourne, Australia