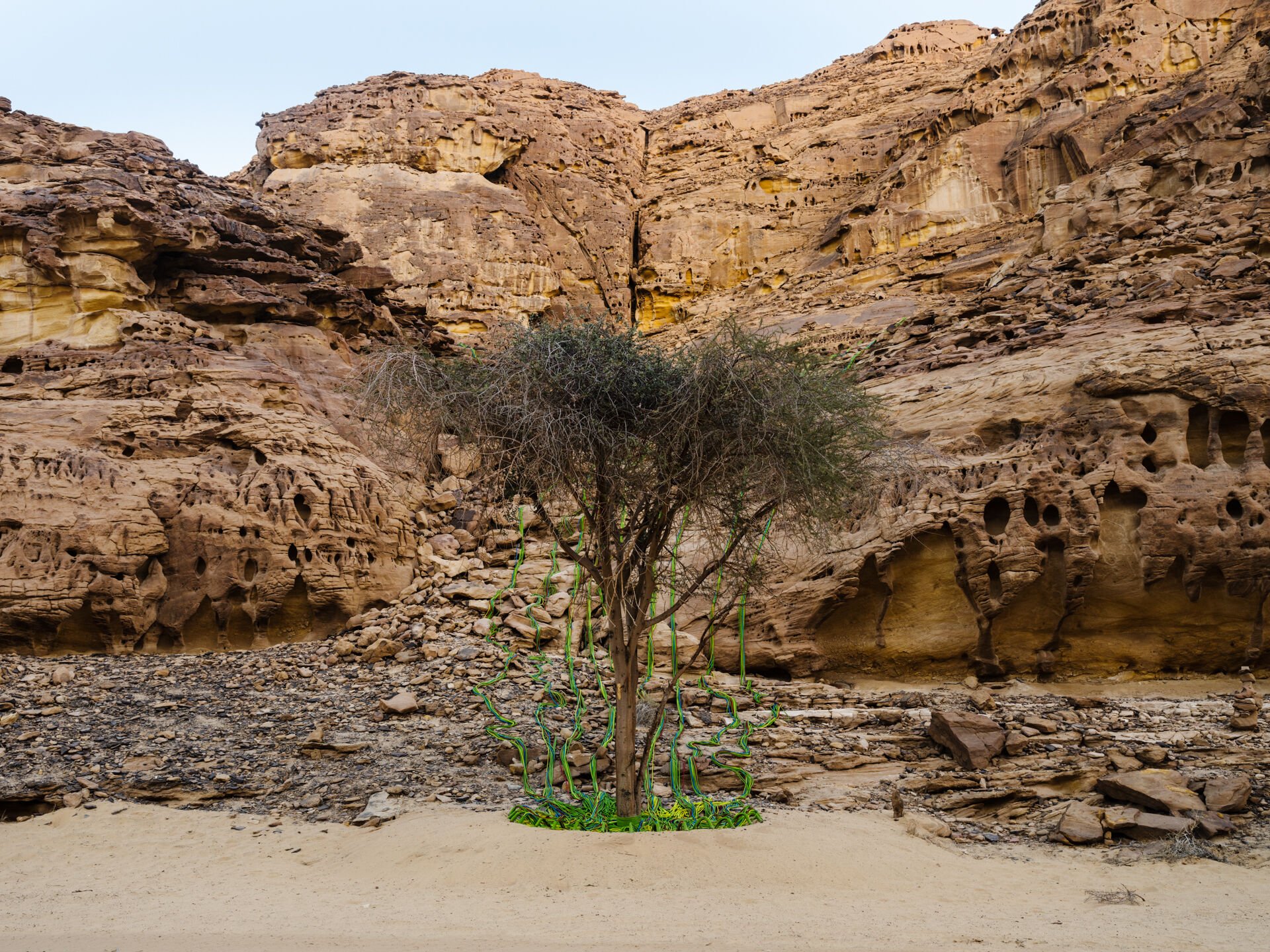 #The Valley of The Desert Keepers
ALULA, SAUDI ARABIA
Ayman Zedani's investigative practice works to upend our comprehension of the past and challenge our acceptance of the future. His work includes videos, installations and immersive environments that consider the future of the Gulf.
Zedani was one of the fifteen artists to be selected by the Desert X curators to create an artwork that explores ideas of mirage and oasis under the theme of "Sarab", for Desert X AlUla 2022.
For Desert X AlUla 2022, Zedani created The Valley of The Desert Keepers, a soundscape installation in a rocky cavern comprises horizontal sculptural wires and an audio projection of music, voices and footsteps, creating a cacophony of sounds that add to the chimes of nature.
UAP | Urban Art Projects was engaged by the Royal Commission for AlUla in November 2021, to manage the end-to-end delivery of the fifteen artworks featured in Desert X AlUla 2022. UAP's global teams worked with the artists, in region makers, and the client to assist in the design development, create technical drawings for engineering, and manage the overall delivery, installation, and opening of each commissioned artwork.
Image credit: Ayman Zedani, The Valley of The Desert Keepers, installation view, Desert X AlUla 2022, courtesy the artist and Desert X AlUla, photo by Lance Gerber
Artwork Title
The Valley of The Desert Keepers
Project
Desert X AlUla 2022
Location
AlUla, Saudi Arabia