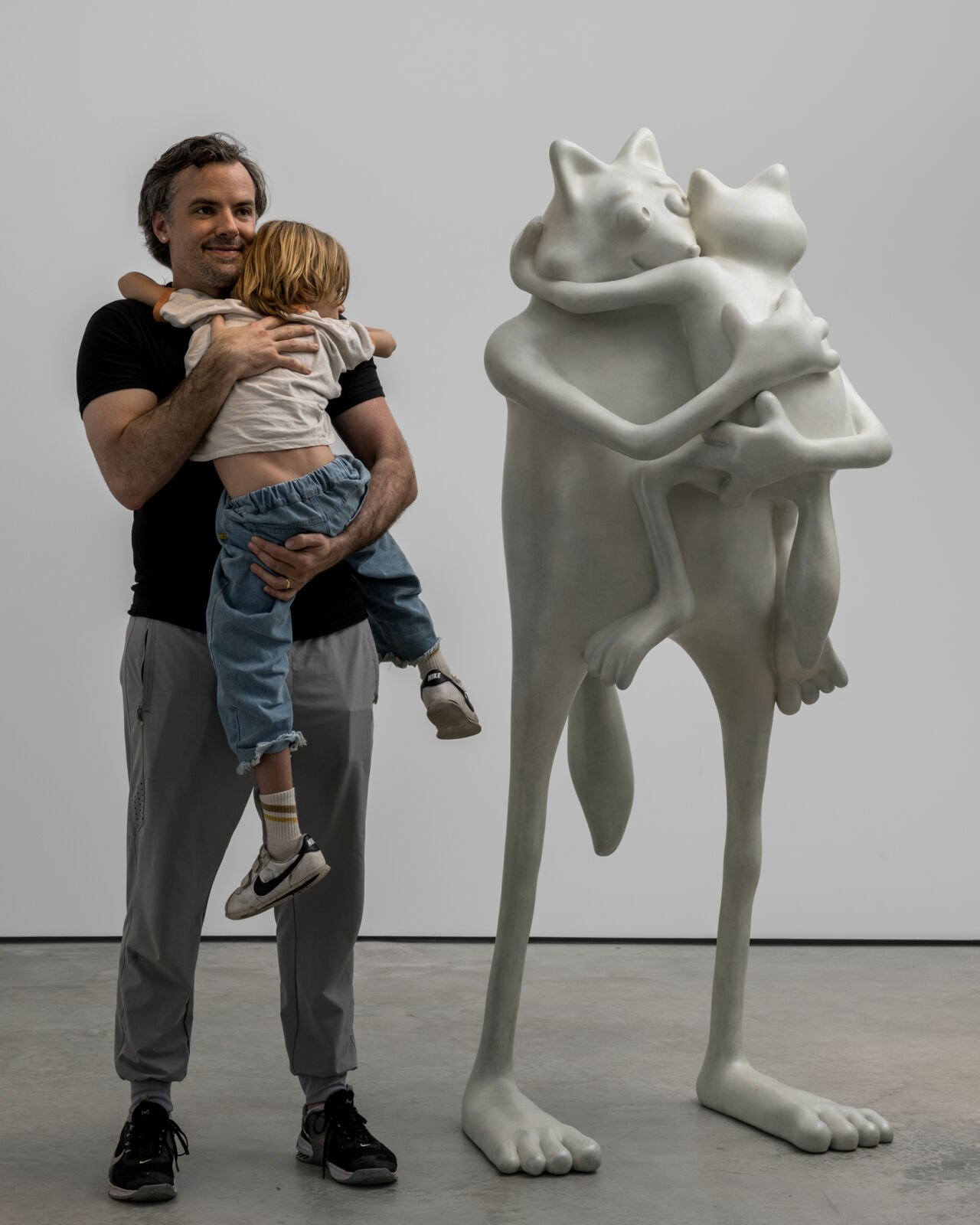 The Haas Brothers are renowned for their exquisite designs of fun and whimsical furniture and objects that take inspiration from nature, science fiction, and psychedelia. They skillfully utilize a diverse range of materials to craft enchanting, curvaceous, and otherworldly shapes that could have been plucked straight out of a children's book. Despite their sleek appearance, these creations still bear the mark of meticulous artisanal craftsmanship.
'Uncle Simon' was a part of the 'Snails in Comparison' exhibition, displayed at the Lora Reynolds Gallery in Austin, Texas. Fraternal twins, the Haas Brothers, created this artwork to remind us to be present and spend time with loved ones.

Nick and Simon Haas were separated during the COVID pandemic, and this time apart made them appreciate the importance of family. They reflected on the hardships their families faced during this time. As a result, they created 'Uncle Simon', a beautiful freestanding bronze portrait of Simon embracing his nephew Fox, which serves as a tribute to family love.

UAP is proud to have worked with the Haas Brothers and created this 6' temporary bronze sculpture for the Lora Reynolds Gallery in Austin, Texas.
Uncle Simon, 2023
patinated bronze
72 x 18 x 32 inches

Image Credit: Colin Doyle. Courtesy of the Artists and Lora Reynolds Gallery
Client
Lora Reynolds Gallery