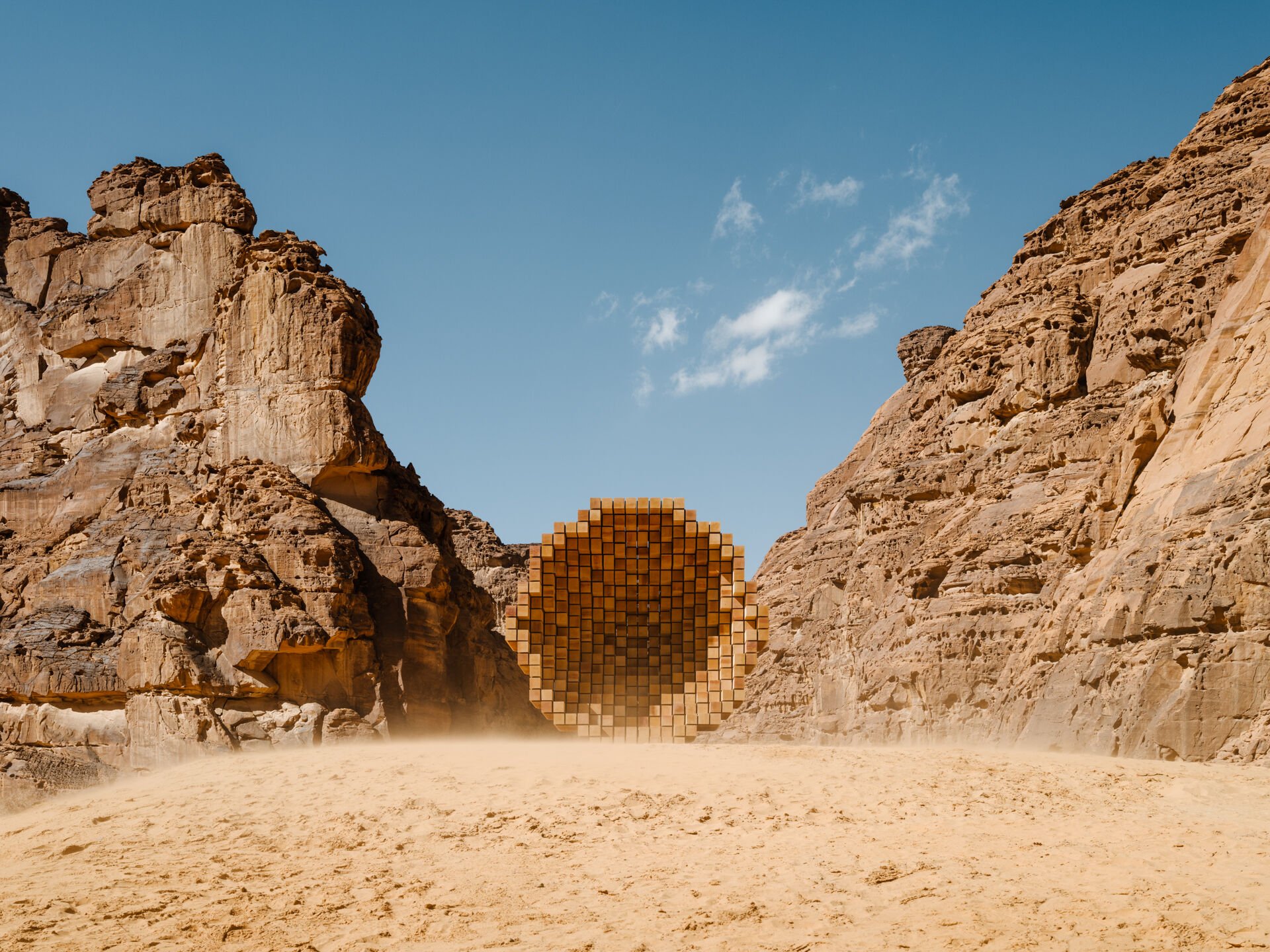 #Where the Dwellers Lay
ALULA, SAUDI ARABIA
Saudi-Palestinian artist Dana Awartani work aspires for the revival of traditional geometry and historical modes of making through crafts and artisanal practices which are enacted in the contemporary.
Awartani was one of the fifteen artists to be selected by the Desert X curators to create an artwork that explores ideas of mirage and oasis under the theme of "Sarab", for Desert X AlUla 2022.
Dana Awartani's sculpture Where the Dwellers Lay draws inspiration from the vernacular architecture of AlUla, taking the form of a concave geometric sculpture that references the Nabataean tombs and mimics the shapes of surrounding mountains, gorges, caverns and rock formations.
UAP | Urban Art Projects was engaged by the Royal Commission for AlUla in November 2021, to manage the end-to-end delivery of the fifteen artworks featured in Desert X AlUla 2022. UAP's global teams worked with the artists, in region makers, and the client to assist in the design development, create technical drawings for engineering, and manage the overall delivery, installation, and opening of each commissioned artwork.
Image credit: Dana Awartani, Where the Dwellers Lay, installation view, Desert X AlUla 2022, courtesy the artist and Desert X AlUla, photo by Lance Gerber
Artwork Title
Where the Dwellers Lay
Project
Desert X AlUla 2022
Location
AlUla, Saudi Arabia