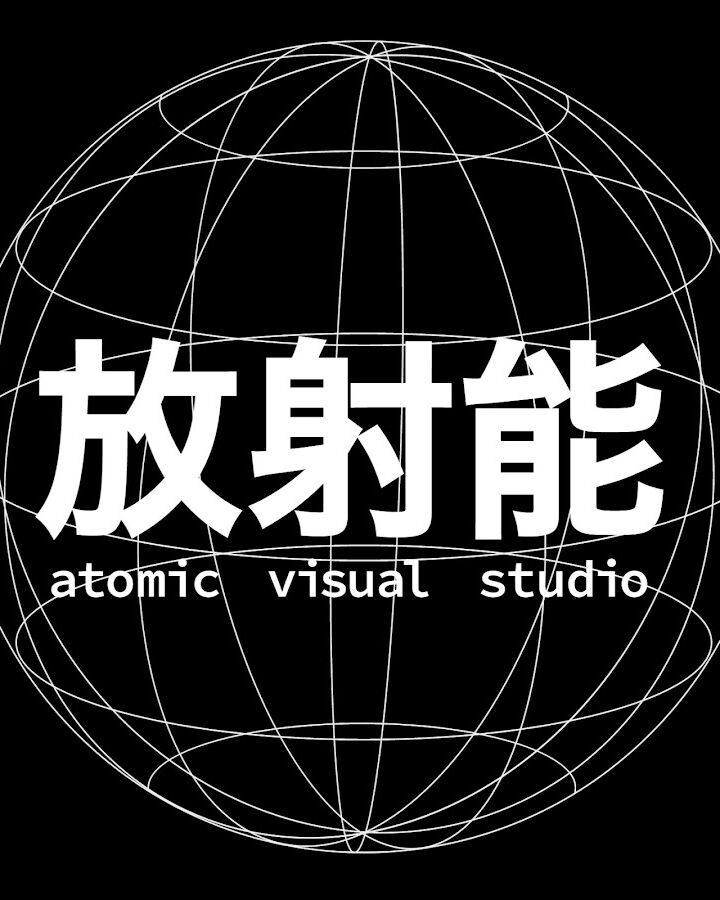 Atomic Visual is a digital art group founded by new media artist Wang Meng in 2013. The group's artworks encompass multimedia stage design, video art installations, motion design, and short films. With over ten years of experience in creating digital art, atomic visual strives to showcase contemporary cultural symbols through a diverse portfolio of creative works. Always delightfully mischievous, but nevertheless artistically reflective, the group's works expand the language of visual expression into many other fields.
Featuring cutting-edge aesthetics and a profound comprehension of music and space, Atomic Visual has designed and produced stage multimedia for hundreds of live events since 2013. To further explore the boundaries between different modes of visual expression, Atomic Visual established its audio-visual event label, A/V PARTY. Founded in 2018, A/V PARTY has produced atomic-esque live visual aesthetics in a variety of performance contexts. A/V PARTY works with musicians, visual artists, and performing artists to present live shows across all platforms.
In 2021, Atomic Visual launched its brand-new art label, A/V GALLERY. As a creator, producer, and curator, Atomic Visual aims to expand its multimedia practices through NFT distribution to develop digital art, IPs, and audio-visual artworks that incorporate offline scenarios and bridge the virtual world with reality.