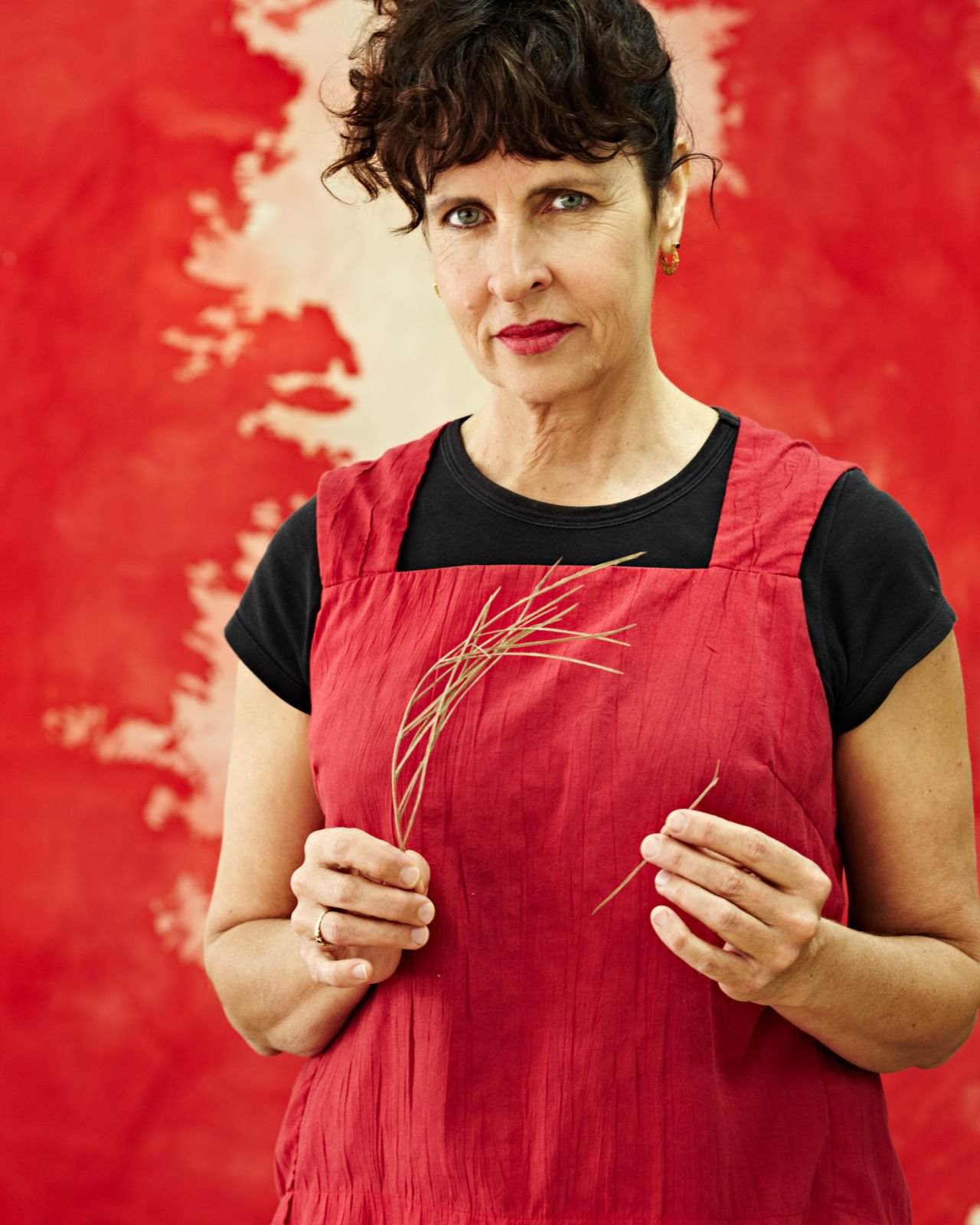 Born in Mundubbera, Queensland, in 1959 Judy Watson is considered one of Australia's most significant Indigenous artists. She is a unique and compelling artist whose prolific practice has won her an incredible career spanning four decades. Identifying with her heritage from Waanyi country in north-west Queensland, stories of Indigenous experience, especially those of Indigenous women on the colonial frontier, have continually served as an important source of inspiration.
Watson's process lies in revealing hidden stories within Country, working from site and memory, revealing Indigenous histories, and following lines of emotional and physical topography that centre on particular places and moments in time. The significance of objects to landscape, storytelling and memory has emerged as a key theme in her work, with inscriptions and presentation of object motifs contributing to Watson's distinctive and poetic style.

UAP first worked with Watson back in 1997 to assist in the making of a collection of cast patina bronze objects that were exhibited during the Venice Biennale's "Fluent" exhibition. Since then, Watson has worked with UAP on projects big and small, from her delicate bronze editions to her 300m2 sandstone 'ngarunga nangama: calm water dream'.
Judy Watson is represented by Milani Gallery, Brisbane and Tolarno Galleries, Melbourne.

Image Credits: Richard Nolan-Neylan (portrait), Roger D'Souza (QAGOMA resistance pins) & Rachel See.