For Three Suffragists, a Monument Well Past Due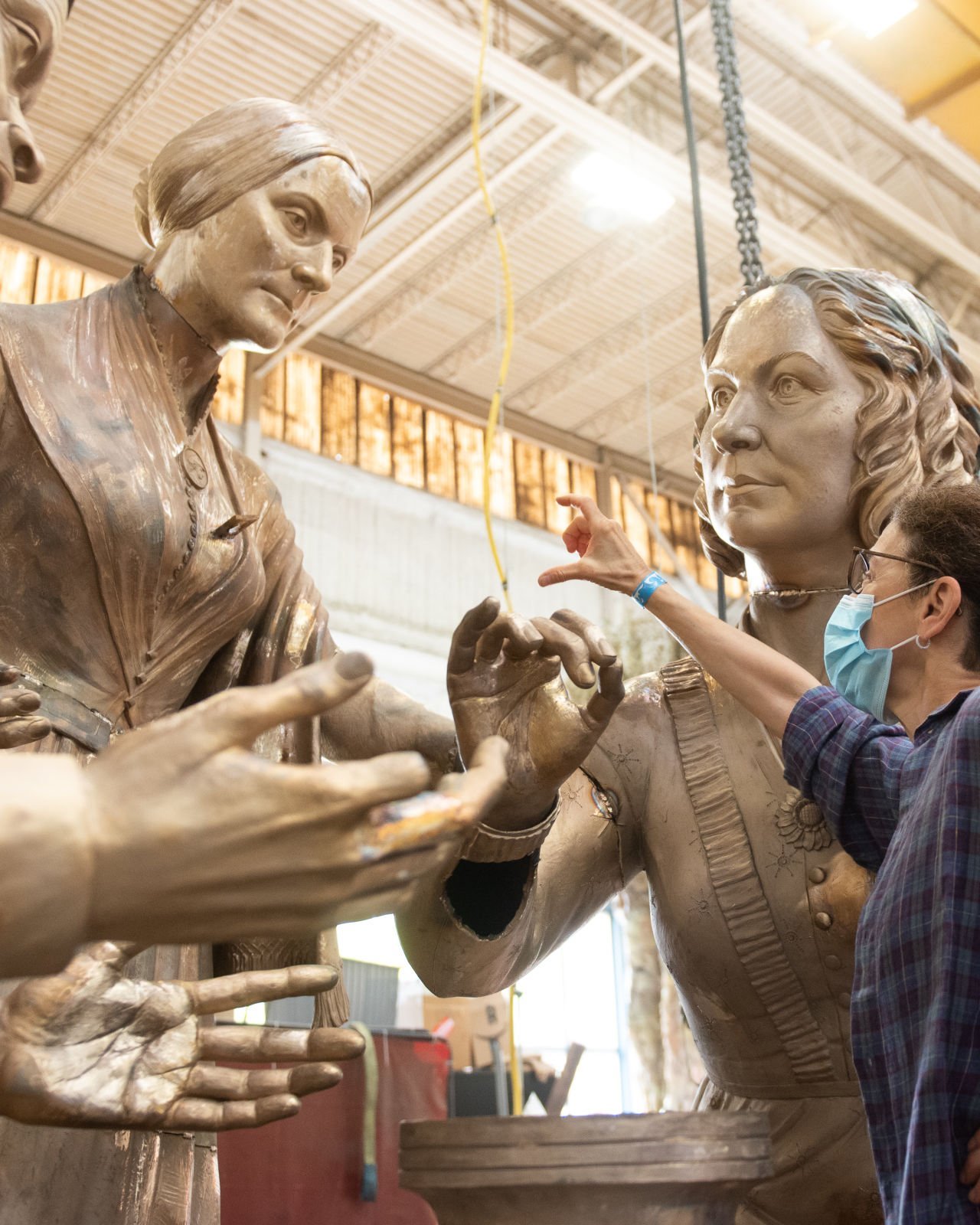 #Meredith Bergmann's Women's Rights Pioneers Monument will soon be unveiled in New York City's Central Park.
At 14 feet tall, this bronze monument of Susan B. Anthony, Sojourner Truth and Elizabeth Cady Stanton is the first sculpture within the Central Park that features nonfictional female figures. To read the full article click here.