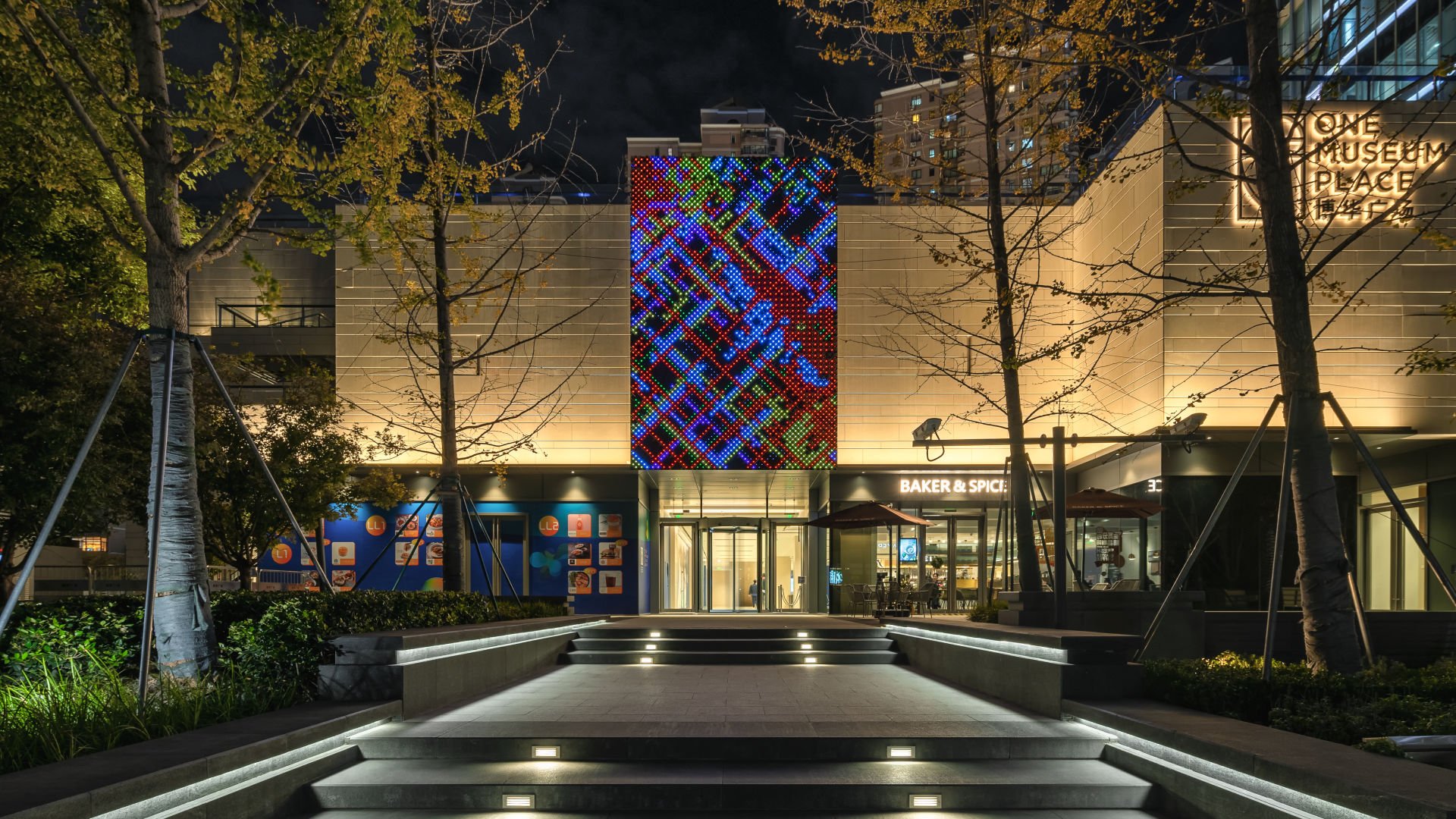 #Movement of Codes & Breathing by Layers
SHANGHAI, CHINA
Shanghai's One Museum Place is a major cultural destination that sits within the established cultural core of the city and is adjacent to the Shanghai Natural History Museum and the Jing'an Sculpture Park. High profile Chinese artist Ding Yi was commissioned to develop two exterior façades as entry focal points, attracting pedestrians to the site. Inspired by his abstract painted series 'Appearance of Crosses' that utilise a language of crosses and grids, the pieces directly relate to their surrounding environment of the Shanghai skyline and an intimate garden courtyard.
UAP worked closely with Ding Yi to develop a design methodology that accurately translated the essential components of his painted works into the sculptural façade. Fabricated in cast aluminium, each individual component was meticulously layered and positioned to create a modern artistic intervention, successfully extending the artist's practice into the public realm.
Ding Yi is a founding member of China's New Wave art movement and a prolific modernist painter. His work has been exhibited extensively within China and internationally and has been acquired by major institutions.
Artwork Title
Movement of Codes & Breathing by Layers