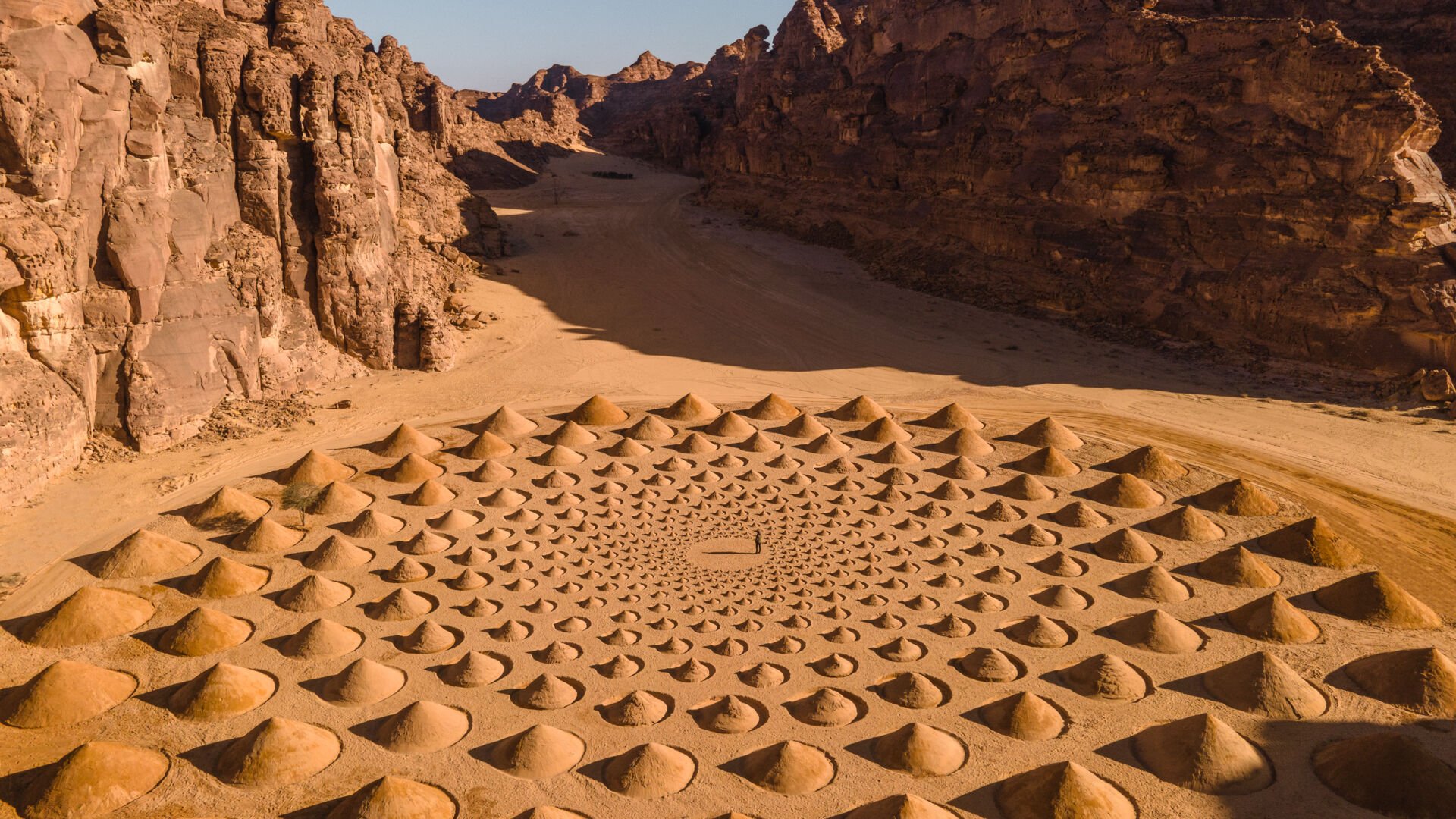 #Angle of Repose
ALULA, SAUDI ARABIA
Jim Denevan is an artist, chef, and founder of Outstanding in the Field. Through his land art, Denevan interacts with the earth's topography to create works of varying scale in sand, earth, and ice. These pieces range from smaller beach compositions to large land works the size of a city. Each is ephemeral in nature, disappearing with the tides, the winds, the seasonal progressions.
Denevan was one of the fifteen artists to be selected by the Desert X curators to create an artwork that explores ideas of mirage and oasis under the theme of "Sarab", for Desert X AlUla 2022.
His work Angle of Repose is a continuation of Denevan's ephemeral drawings whose interlocking patterns speak to the shifts in magnitude and scale that so often shape our experience of the desert and our attempts to position ourselves within the vastness of unbounded space.
UAP | Urban Art Projects was engaged by the Royal Commission for AlUla in November 2021, to manage the end-to-end delivery of the fifteen artworks featured in Desert X AlUla 2022. UAP's global teams worked with the artists, in region makers, and the client to assist in the design development, create technical drawings for engineering, and manage the overall delivery, installation, and opening of each commissioned artwork.
Image credit: Jim Denevan, Angle of Repose, installation view, Desert X AlUla 2022, courtesy the artist and Desert X AlUla, photo by Lance Gerber
Artwork Title
Angle of Repose
Project
Desert X AlUla 2022
Location
AlUla, Saudi Arabia