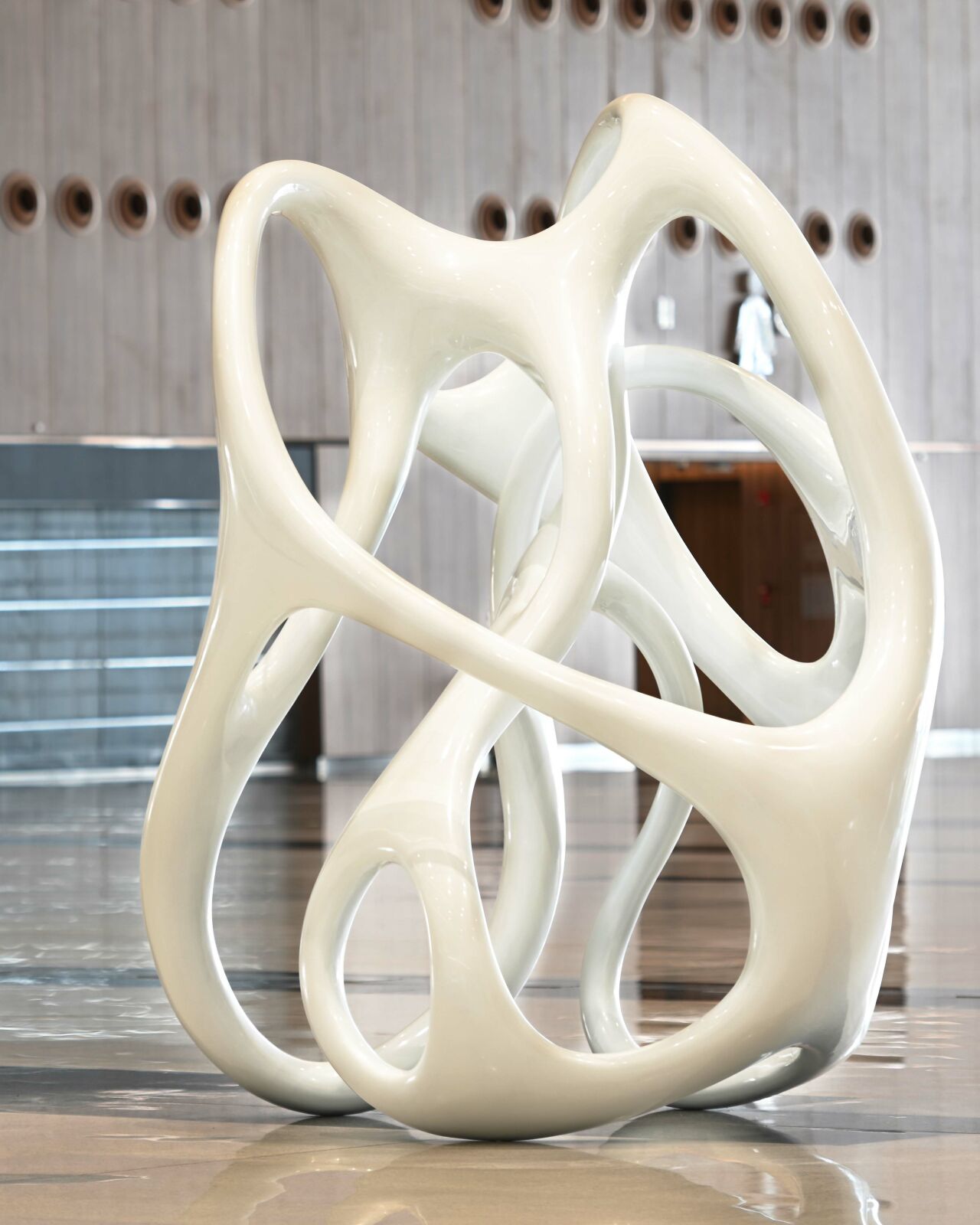 #Anlunik & Liabloy
SHENZHEN, CHINA
Greeting visitors in both the North and South entrance halls of the Shenzhen World Exhibition & Convention Center are Nick Ervinck's Anlunik and Liabloy. The two sculptures work hand-in-hand as kindred yet unique markers for those flowing in and out of the Center. Crafted from hand-forged stainless steel, the complex organic forms of the works create a dialogue with the surrounding architecture, while their pearlescent finish reflects light and the environment to add to the sculptures' dynamics. Anlunik and Liabloy both stand at 3 metres tall, distinctive yet unintrusive within the spaces, allowing guests to interact and connect with the artworks.
UAP's Shanghai team assisted the artist throughout the design development, as well as coordinating the tailored fabrication and installation approach for both Anlunik and Liabloy.

The 1.48 million square meter centre is set to become the largest of its kind in the world. Incorporated within and throughout the Centre are ten site-specific artworks from seven different artists, each of which were selected following a comprehensive public art master plan created by UAP's Shanghai team.
Consultancy
Public Art Masterplans and Strategies
Artist Procurement and Management
Design Assist
Digital Model & Render
Materials and Construction Methods
Installation Methodology
Workshop
Technical Drawings
Paint Shop
Welding and Fabrication
Installation
Artwork Title
Anlunik & Liabloy
Project
Shenzhen World Exhibition & Convention Center
Client
Shenzhen Municipal Government & China Merchants Shekou