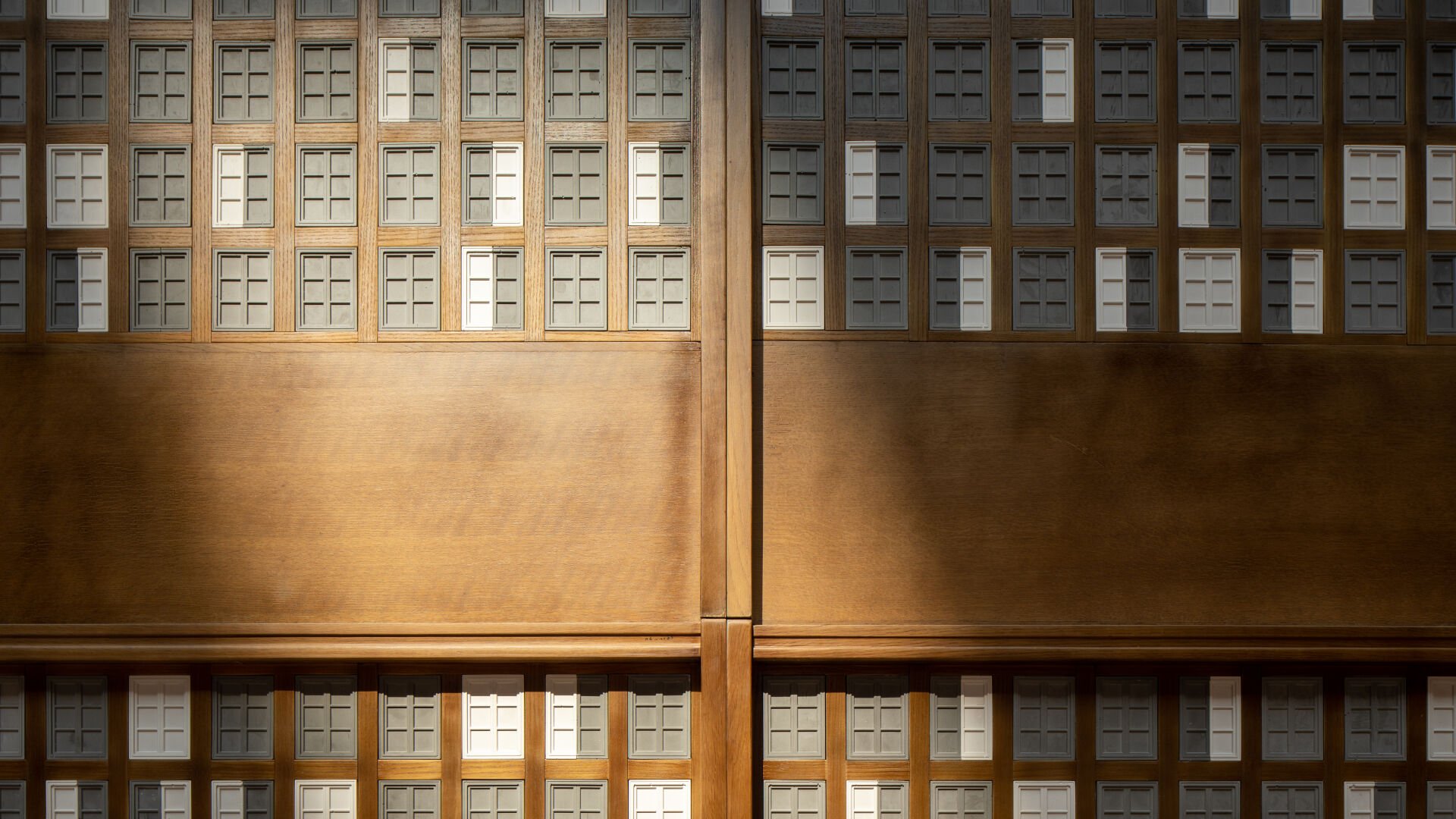 #Quest City
SHANGHAI, CHINA
Over the years, renowned Chinese artist Ni Youyu has constantly been exploring a range of mediums, including painting, installation, sculpture, and photography, to form a distinct visual language. Ni Youyu's works often discuss history and space through the lens of "timelessness", which is present conceptually and visually. He works with numerous materials and often finds thematic inspiration in everyday life, working to change people's perceptions of overlooked daily life.
For Quest City, Ni Youyu deconstructs and reconstructs eight catalogue cabinets formerly used to store index cards in the Shanghai Library. Working closely with our team in China, from the curatorial vision, design assistance, fabrication and installation, Ni Youyu transformed the drawers into windows to the world of knowledge, referencing the form of a minimalist tower.
Using eight old timber catalogue cabinets, Quest City preserves the nostalgic memories of the handwritten index cards in the new era of scientific and technological retrieval while creating a monument of the development and innovations of the Shanghai Library.
Image Credit: Artwork image and video courtesy of RAWVISION studio, the artist, Shanghai Library and galleries
Consultancy
Public Art Masterplans and Strategies
Artist Procurement and Management
Marketing Solutions
Design Assist
Digital Model & Render
Materials and Construction Methods
Installation Methodology
Material Exploration
Workshop
Technical Drawings
Welding and Fabrication
Installation
Pattern Making
Project
Shanghai Library East