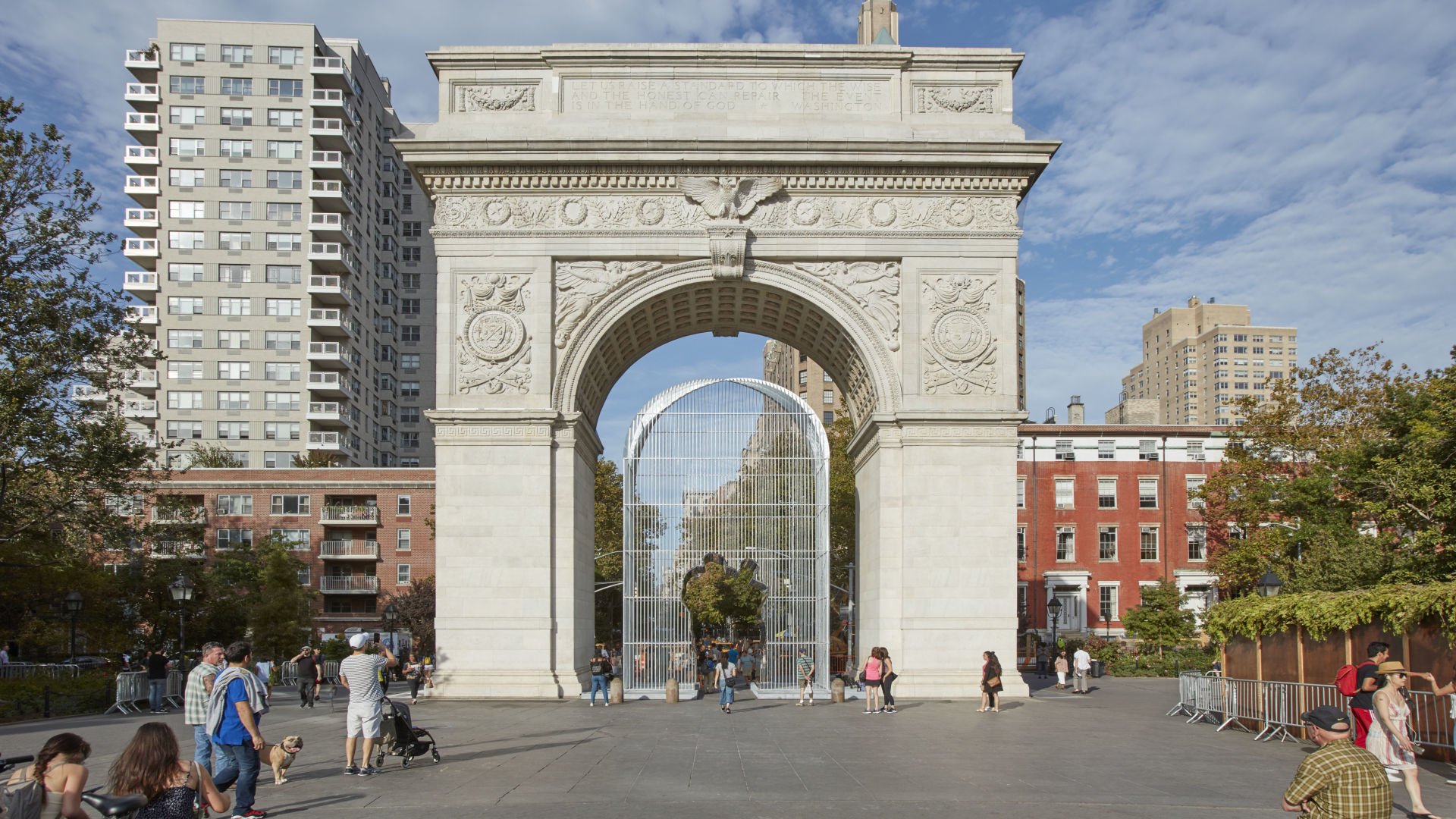 The work of multidisciplinary artist and activist, Ai Weiwei, Arch sees a 40-foot tall cage-like structure installed beneath New York's iconic Washington Square Arch. Perfected in mirror polished stainless steel, the sculptural structure creates a passageway in the form of two united human silhouettes. Combining the form of a passageway (which suggests movement) with that of a fence or cage (which suggests the inhibition of movement), the artwork creates a paradox which provokes discussion on issues relating to borders, immigration and access, and begs us to consider the inherent dualities of the world we live in.
Arch is one of two works realised by UAP in collaboration with the artist for Public Art Fund's exhibition 'Ai Weiwei: Good Fences Make Good Neighbors'. One of Ai's biggest public art projects to date, the project comprises more than 300 individual installations across the five boroughs of New York City. The project was on view to the public on October 12, 2017 - February 11, 2018.
Image credits: Ai Weiwei Studio/ Frahm & Frahm, Liz Ligon, courtesy of Public Art Fund, NY. Video: Indie City Films.
Project
Public Art Fund 40th Anniversary
Location
New York City, USA