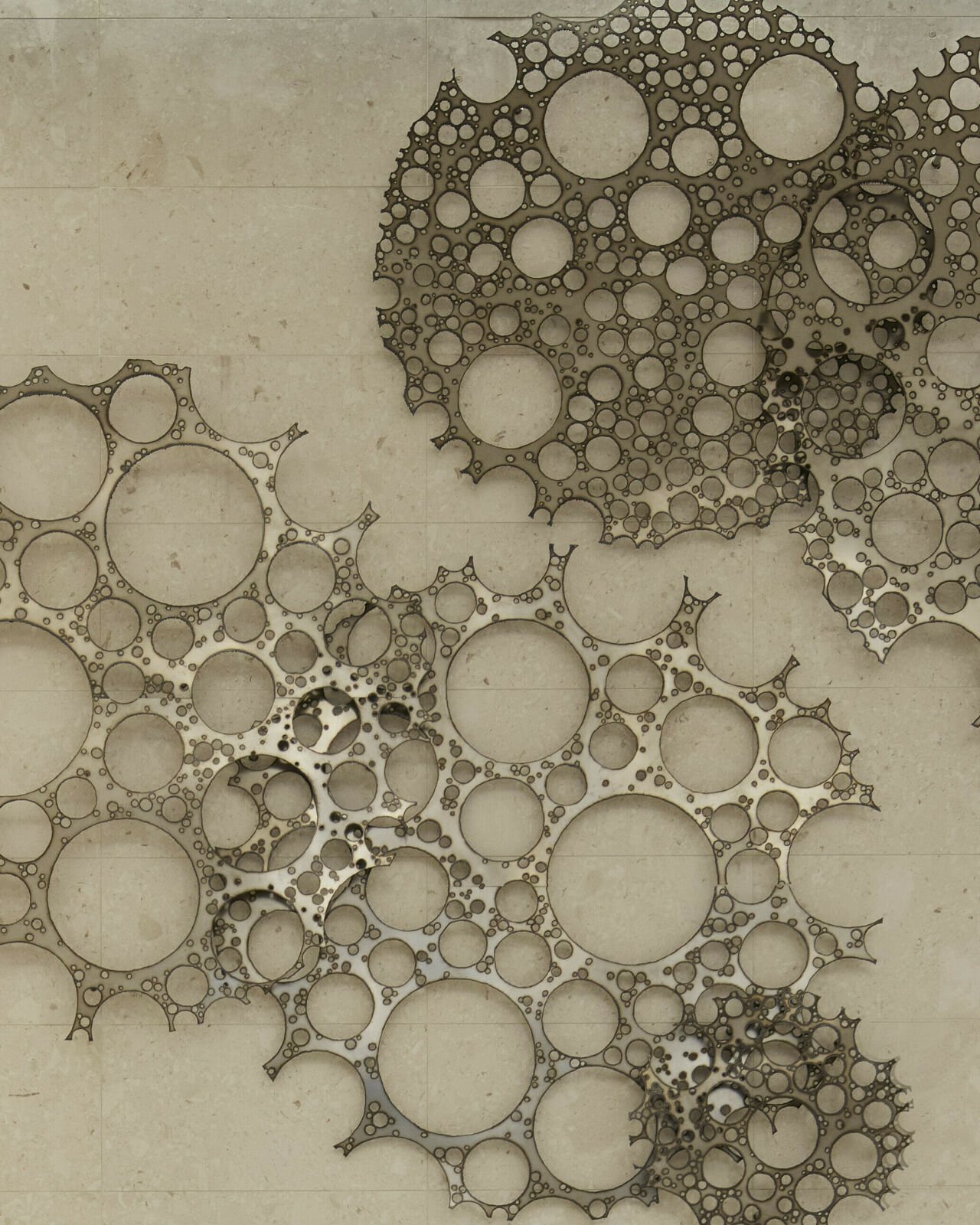 #Between Matter and Spirit
MELBOURNE, AUSTRALIA
CBUS Property and ISPT engaged UAP to curate and fabricate an artwork commission for the commercial lobby of the iconic Collins Arch in the heart of Melbourne's CBD. Working closely with Interior Architects – Woods Bagot – to develop an artwork brief before inviting Lindy Lee to develop a concept for the Collins Arch building lobby.
Lee's artwork, Between Matter and Spirit, explores the lobby as a space of transition, passage, and interaction. Referencing humanity's intimate relationship with nature, the universe and cosmos, the work is delicate and intimate, offering a meditative tranquillity within the bustling urban environment.
Fabricated with stainless steel, the overlapping perforated artwork disks are pinned at varying depths to create an interplay between light and shadow. As conditions change through the day and night and people move past the artwork, the elements form a rich experiential work, producing an ever-changing shadow play throughout the space.
I wish to create a dance between the ephemeral and concrete; matter and spirit; light and shade.

Lindy Lee
Image credit: Kit Haselden Photography
Consultancy
Public Art Masterplans and Strategies
Artist Procurement and Management
Design Assist
Materials and Construction Methods
Workshop
Welding and Fabrication
Project Management
Artwork Title
Between Matter and Spirit
Project
447 Collins Street Commercial Lobby
Client
ISPT and CBUS Property
Location
Melbourne, Australia