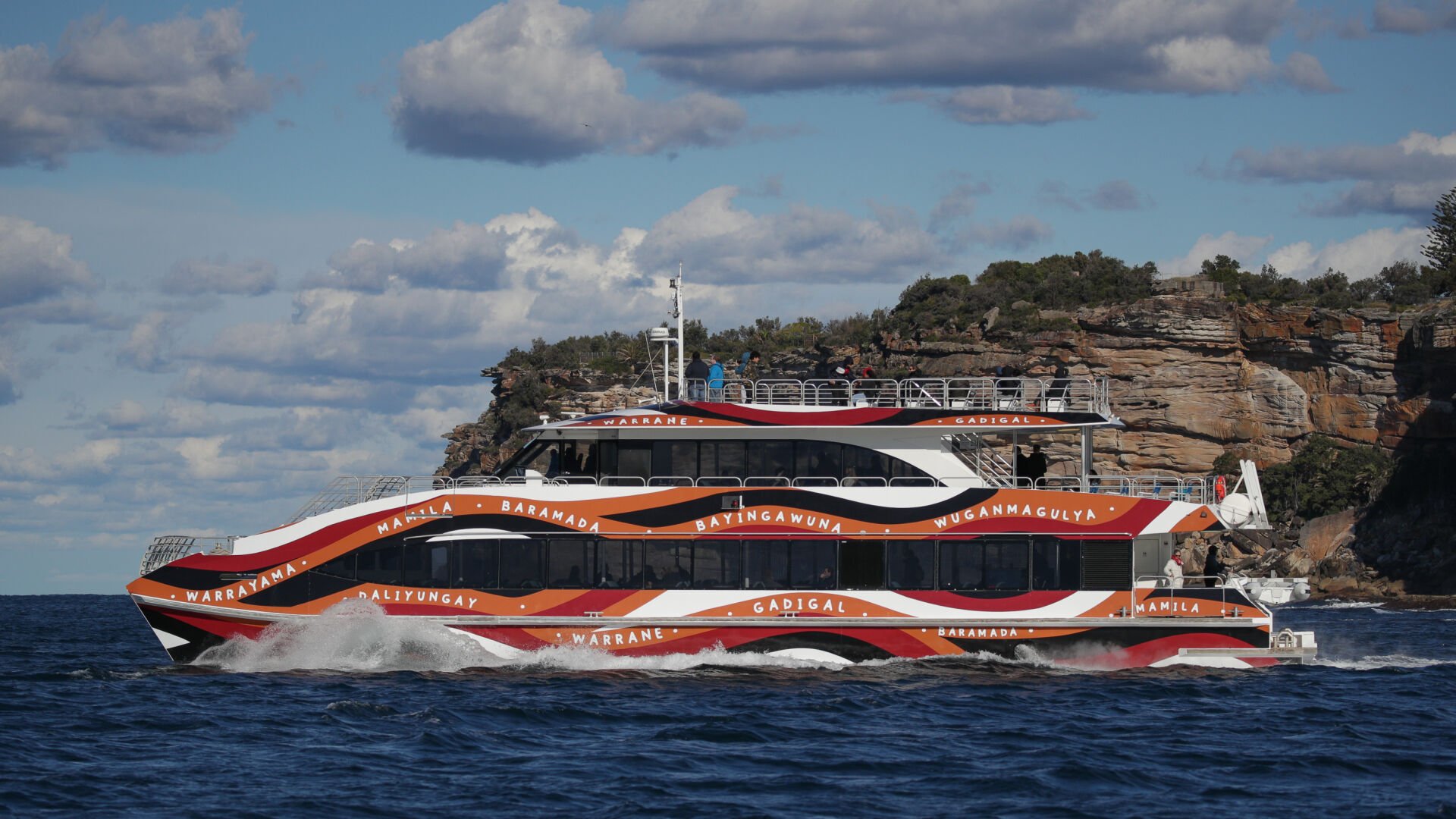 Warwick Keen is a well-loved Gomeroi artist who has used his creative practice as a means of story-telling for over 40 years. With a diverse explorative practice encompassing painting, woodcarving, digital manipulation and drawing, his newest work GAWURA extends this exploration within the public space.
GAWURA adorns the NRMA cruise vessel 'Ocean Dreaming 2', traversing the waters of Sydney Harbour. Based upon the traditional art of tree carving, or dendroglyphs, which was popularly practiced in the Aboriginal communities of south-eastern Australia, the artwork draws parallels between these designs and the natural movement of water. Carrying the names of the different language groups of the Eora Nation, GAWURA connects the traditional navigation signposting of bark carvings to the contemporary wayfinding and travel which NRMA supports today.
Enlivening Sydney's waterways with vibrancy and creativity, the vessel was launched in June 2021 as part of NRMA's contribution to the Sydney Solstice Festival and a continuation of NRMA's ongoing commitment to honouring First Nations perspectives in the landscape and cityscape. UAP was engaged from the onset of the project, working in close collaboration with Warwick Keen and First Nations curator Rhoda Roberts to realise the iconic ferry.

The designs that were carved into these trees were significant to the different mobs and the different kinship groups.

Warwick Keen
Images courtesy of the NRMA
Project
NRMA Destination Art
Location
Sydney, Australia