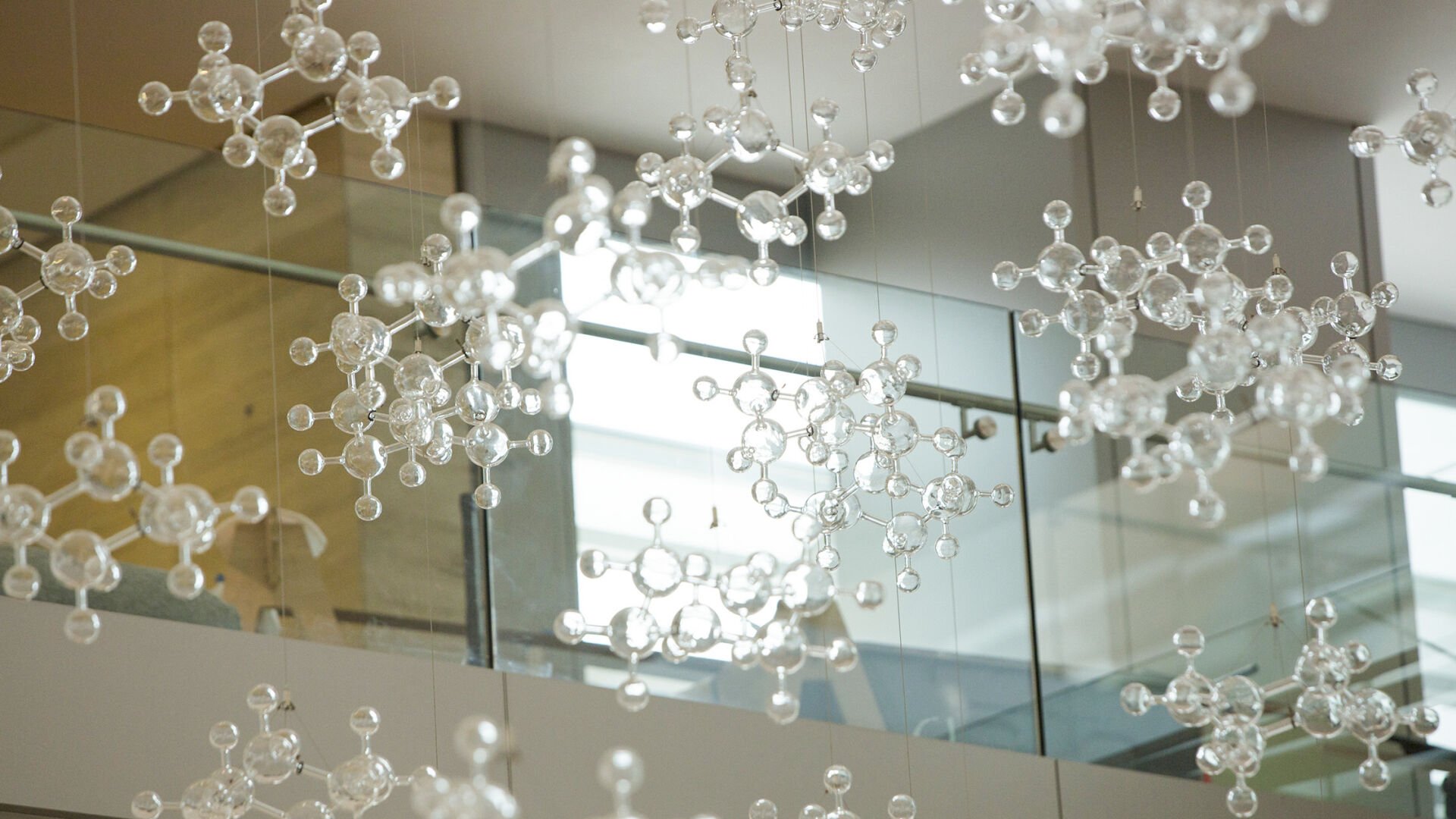 Ralph Appelbaum Associates
#Constellation Houston
HOUSTON, USA
Ralph Appelbaum Associates in New York City engaged UAP to undertake the design development, documentation and construction of a suspended glass design feature for the new ExxonMobile Headquarters in Houston, Texas.
The complex design represents a constellation made up of a single molecule. Comprised of 1,123 hand-blown glass elements and suspended with over 10,000 stainless steel cables, the constellation spans 10 meters wide by 10 meters high in the central atrium of the ExxonMobile headquarters. The feature is designed to enable people to experience the wonders of engineering and discovery.
Through the initial design phase UAP determined the molecules' geometry,
manufacturing method and glass finish through digital modeling and sampling. The complex methodology surrounding the rigging system was thoroughly researched in
order to resolve installation and ongoing maintenance concerns.
Image credits: Felix Sanchez, Roger D'Souza
Creative
Ralph Appelbaum Associates
Artwork Title
Constellation Houston
Project
Constellation Houston
Client
Ralph Appelbaum Associates