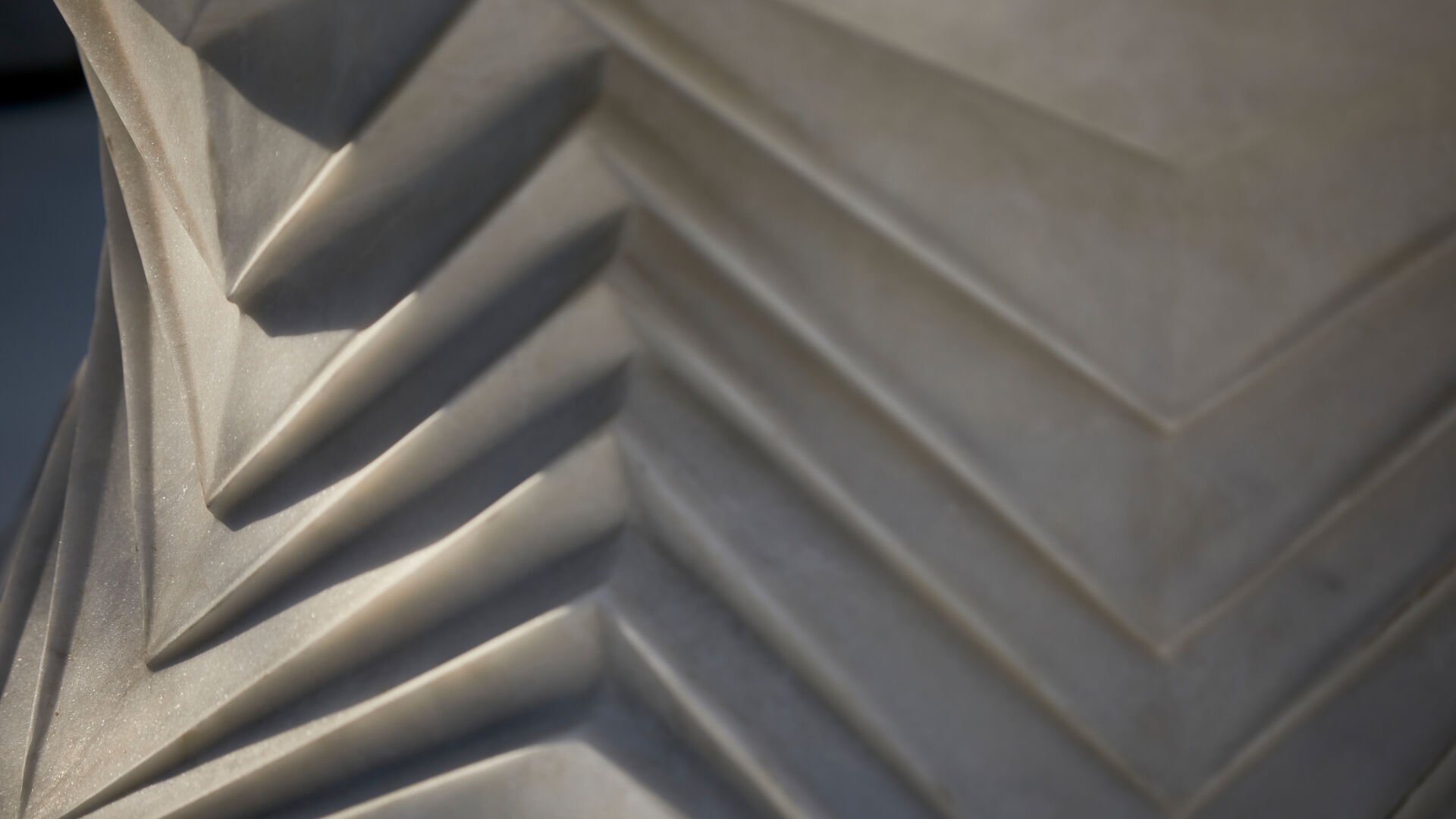 #Crystal
DHAHRAN, SAUDI ARABIA
Inspired continuously by the organic forms of nature, Sweeney combines his hand-craft skills with computer-aided design and CNC manufacturing techniques to explore everyday materials and the unique outcomes they may generate.
Comprising five elements and intended for relaxation and gathering, Crystal celebrates the abundance of life present in a desert oasis, such as the detailed bark of date palms, which grow and gather around desert wadi. The work mimics its polygon base initially before embodying a sense of movement and growth as the different elements rise and twist towards the sky. Collaborating with Sweeney, UAP helped in the technical design, fabrication and installation of Crystal.
Sweeney often works within a strict geometric framework, a parameter that aids his creativity while allowing chance and spontaneity to have a voice. Combined with the more natural influences of his work, through Crystal, he employs elegant geometry and intricate linear qualities to reference traditional Islamic architecture and design gently.
Read more about this project and all artworks delivered for Ithra at Telluric. This publication documents the twelve different artworks commissioned within Ithra, with accompanying images and sketches that give readers not only a holistic view of these integrated artworks, but also a sumptuous sense of the detail and texture unique to each.
Image credit: Cieran Murphy
Project
King Abdulaziz Center for World Culture - Ithra
Location
Dhahran, Saudi Arabia