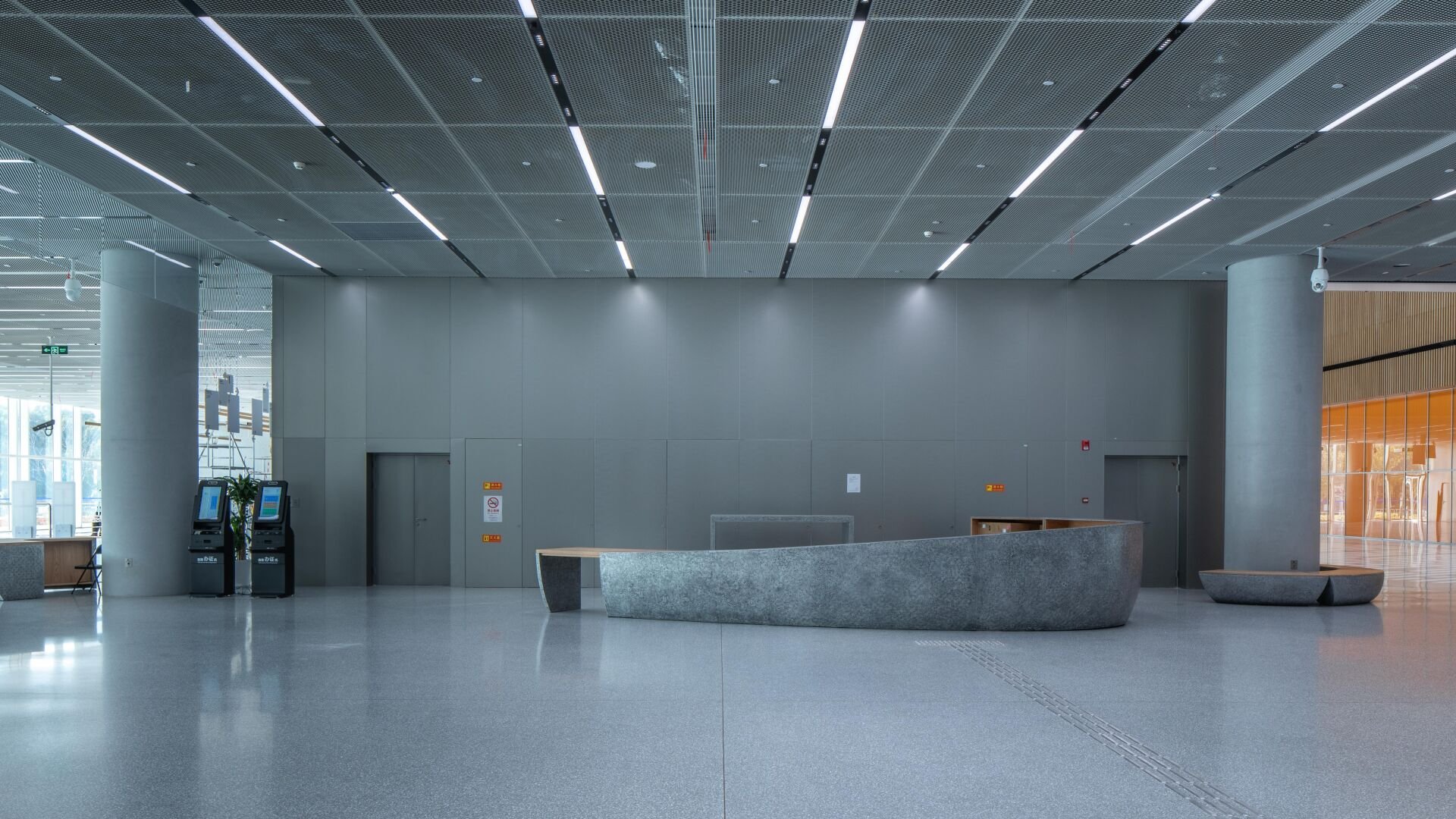 Plummer & Smith is a renowned design studio from Australia led by husband-and-wife duo, landscape architect Dan Plummer and artist Belinda Smith. Working from their studio in Murwillumbah, New South Wales, the pair is committed to the fusion of art with architectural function, using their work to express and enhance the connections between a site's environment and its inherent culture.
Unlike typical information desks, Belinda Smith's work discards symmetrical shapes and closed spatial relationships. Instead, she integrates the functions in a continuously flowing open enclosure. The designer has planned different areas for different service scenarios, and the desks that could be split up add to the functional flexibility. Whether split or combined, the shape of the information desks presents a highly consistent design language.
Working closely with Plummer & Smith Studio, our team in China used the casting process to achieve the texture of the surface. This finish, combined with solid wood, presents the contrasting effect of warm and cold, making this piece highly functional and contributing to the beauty of the space.
Image Credit: Artwork image and video courtesy of RAWVISION studio, the artist, Shanghai Library and galleries
Consultancy
Public Art Masterplans and Strategies
Artist Procurement and Management
Marketing Solutions
Design Assist
Digital Model & Render
Material Exploration
Materials and Construction Methods
Installation Methodology
Workshop
Technical Drawings
Sand Casting
Installation
Artwork Title
Information Desk
Project
Shanghai Library East