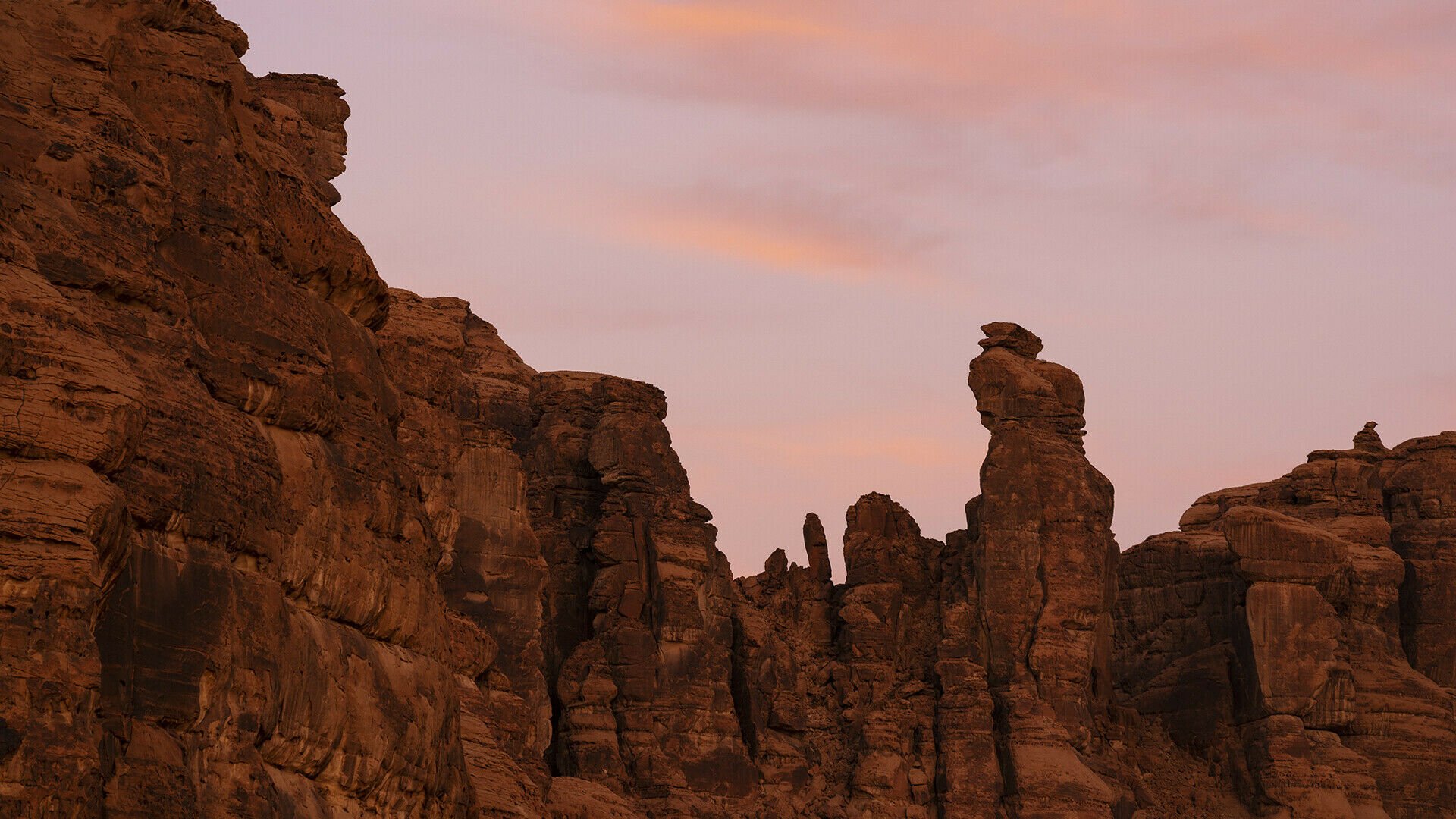 #Desert X AlUla 2022
ALULA, SAUDI ARABIA
Desert X AlUla 2022 marks the second iteration of the acclaimed public outdoor exhibition in AlUla, Saudi Arabia. Taking place within the breath-taking desertscape, Desert X AlUla 2022 featured fifteen site-specific temporary works that were commissioned under the curatorial vision of Reem Fadda, Raneem Farsi and Neville Wakefield.
Under the theme of Sarab, the fifteen artist created works that explored ideas of mirage and oasis, both intrinsic to desert history and culture, that have taken on complex worldwide significance over time.
Desert X AlUla 2022 featured the incredible works of Shadia Alem, Zeinab Alhashemi, Shaikha Al Mazrou, Abdullah AlOthman, Dana Awartani, Sultan Bin Fahad, Serge Attukwei Clottey, Claudia Comte, Shezad Dawood, Jim Denevan, Stephanie Deumer, Alicja Kwade, Khalil Rabah, Monika Sosnowska and Ayman Zedani.

In November 2021 UAP | Urban Art Projects was contracted to deliver the fifteen artworks by early February 2022. Once Desert X's curatorial team selected the artists, UAP's global teams worked with the artists, in region makers, and the client to assist in the design development, create technical drawings for engineering, and manage the overall delivery, installation, and opening of each commissioned artwork.

Shadia Alem, I Have Seen Thousands of Stars and One Fell in AlUla, installation view, Desert X AlUla 2022, courtesy the artist and Desert X AlUla, photo by Lance Gerber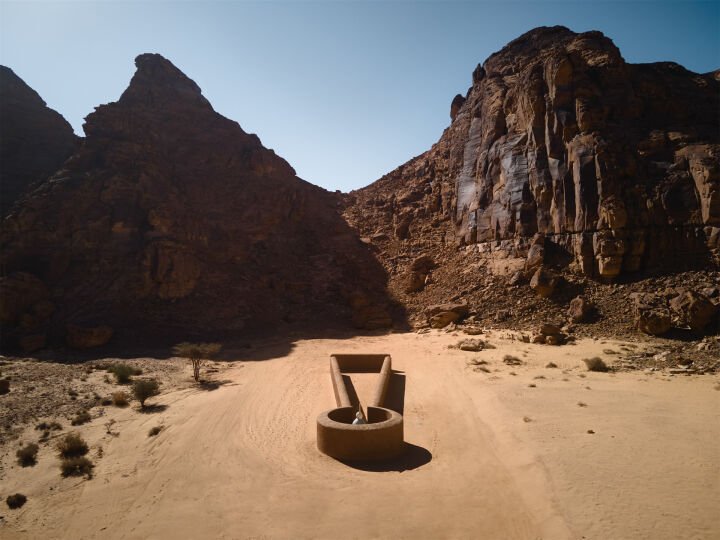 Sultan bin Fahad, Desert Kite, installation view, Desert X AlUla 2022, courtesy the artist and Desert X AlUla, photo by Lance Gerber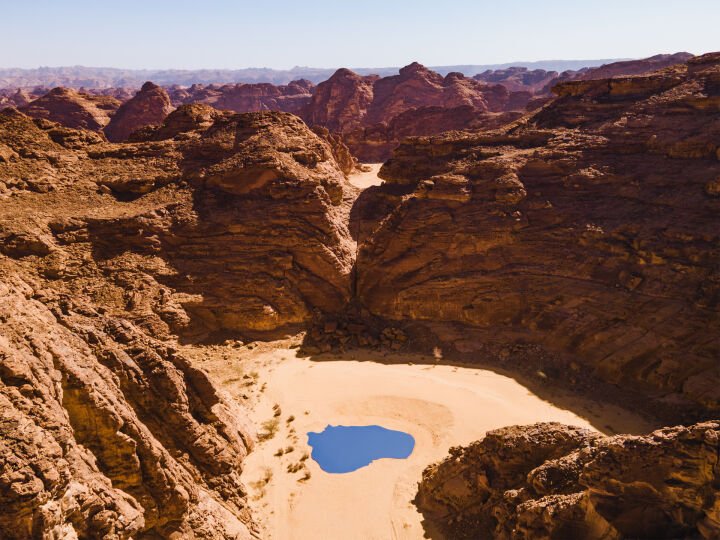 Abdullah AlOthman, Geography of Hope, installation view, Desert X AlUla 2022, courtesy the artist and Desert X AlUla, photo by Lance Gerber
Claudia Comte, Dark Suns, Bright Waves, installation view, Desert X AlUla 2022, courtesy the artist and Desert X AlUla, photo by Lance Gerber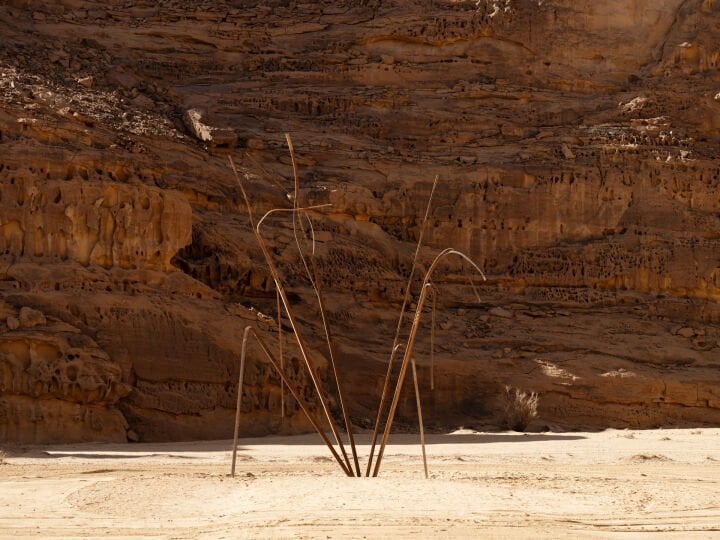 Monika Sosnowska, Silent Witnesses of The Past, installation view, Desert X AlUla 2022, courtesy the artist and Desert X AlUla, photo by Lance Gerber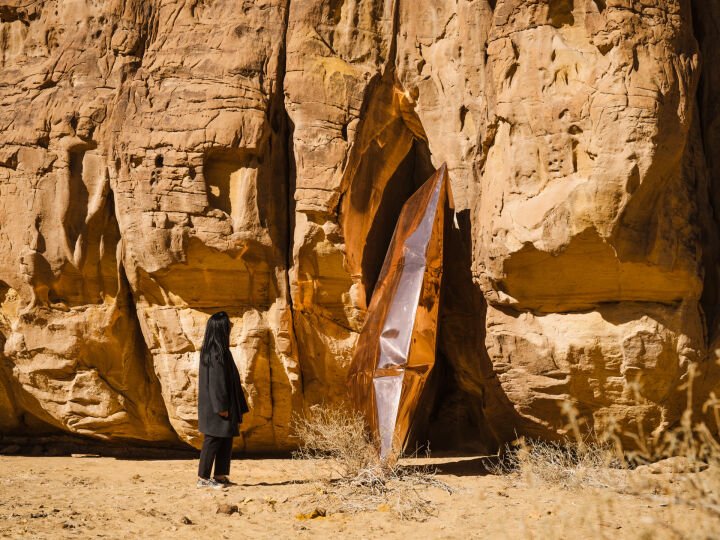 Shaikha Al Mazrou, Measuring the Physicality of Void, installation view, Desert X AlUla 2022, courtesy the artist and Desert X AlUla, photo by Lance Gerber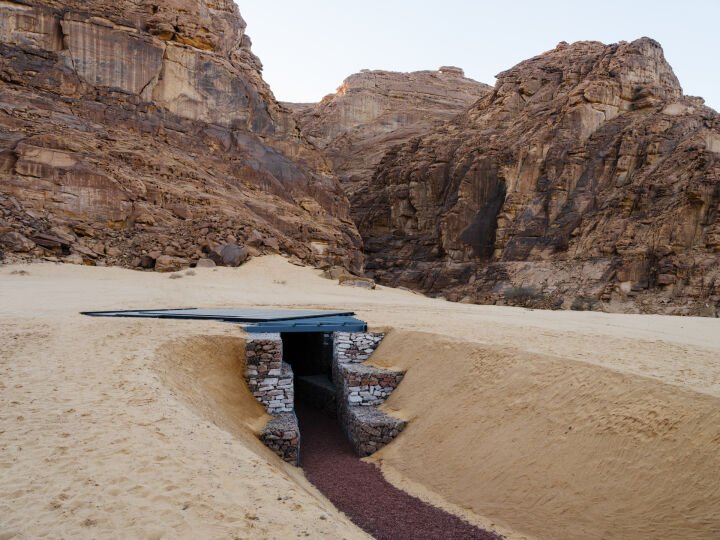 Stephanie Deumer, Under the Same Sun, installation view, Desert X AlUla 2022, courtesy the artist and Desert X AlUla, photo by Lance Gerber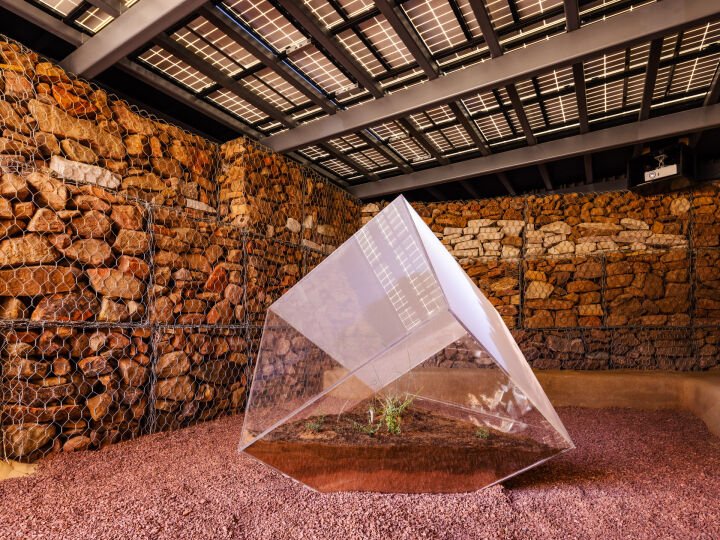 Stephanie Deumer, Under the Same Sun, installation view, Desert X AlUla 2022, courtesy the artist and Desert X AlUla, photo by Lance Gerber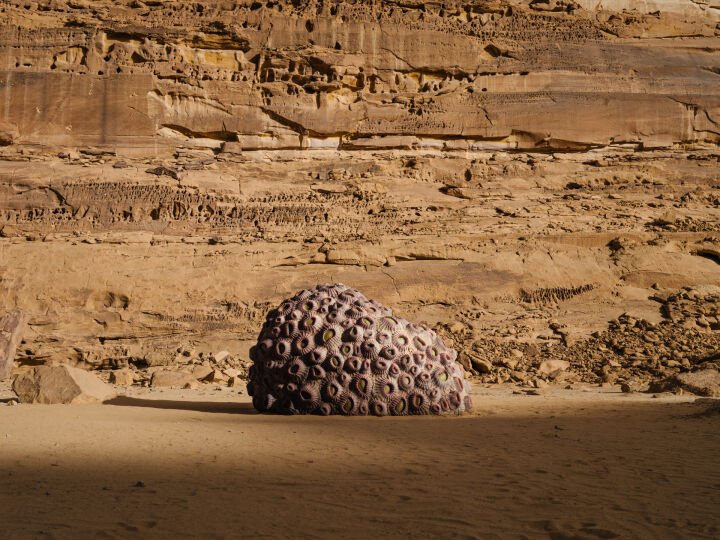 Shezad Dawood, Coral Alchemy I (Dipsastrea Speciosa), installation view, Desert X AlUla 2022, courtesy the artist and Desert X AlUla, photo by Lance Gerber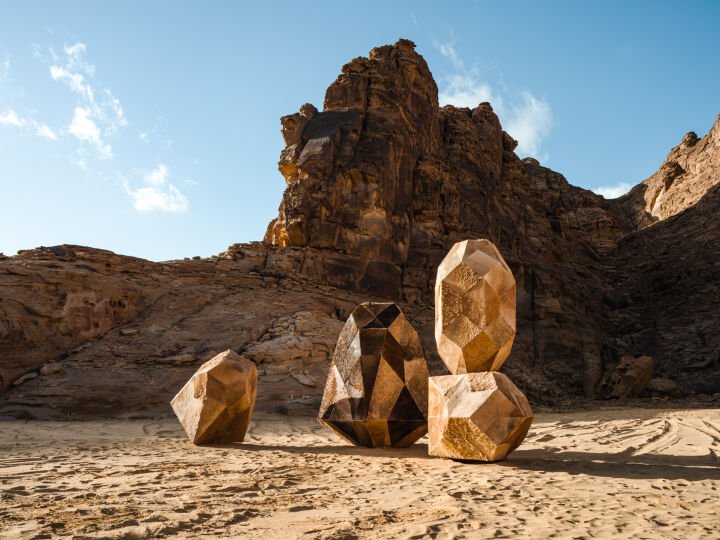 Zeinab Alhashemi, Camoulflage 2.0, installation view, Desert X AlUla 2022, courtesy the artist and Desert X AlUla, photo by Lance Gerber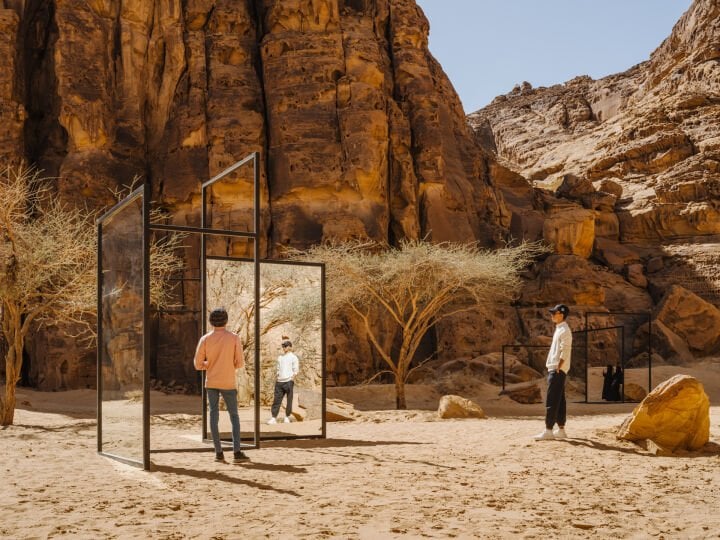 Alicja Kwade, In Blur, installation view, Desert X AlUla 2022, courtesy the artist and Desert X AlUla, photo by Lance Gerber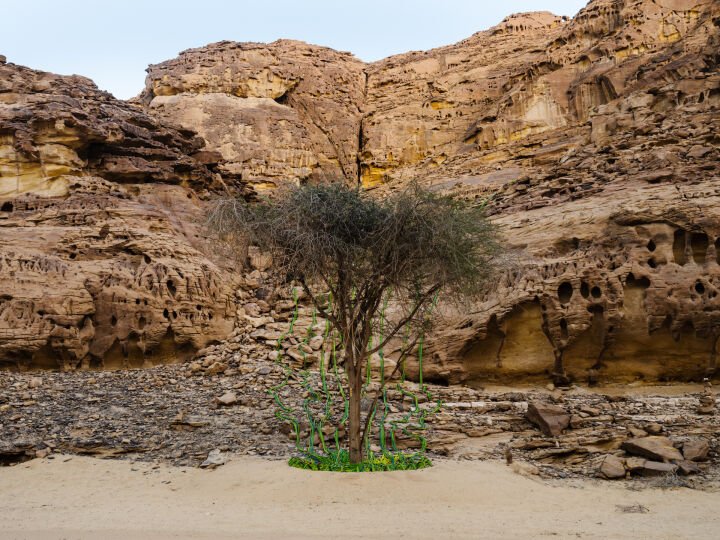 Ayman Zedani, The Valley of The Desert Keepers, installation view, Desert X AlUla 2022, courtesy the artist and Desert X AlUla, photo by Lance Gerber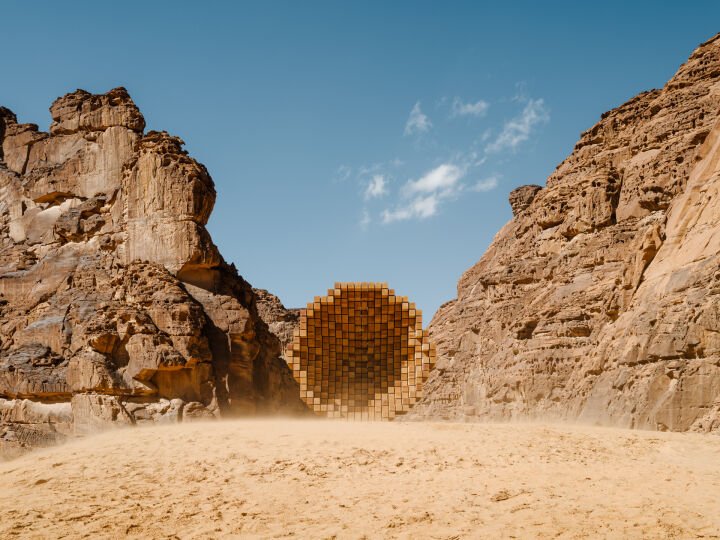 Dana Awartani, Where The Dwellers Lay, installation view, Desert X AlUla 2022, courtesy the artist and Desert X AlUla, photo by Lance Gerber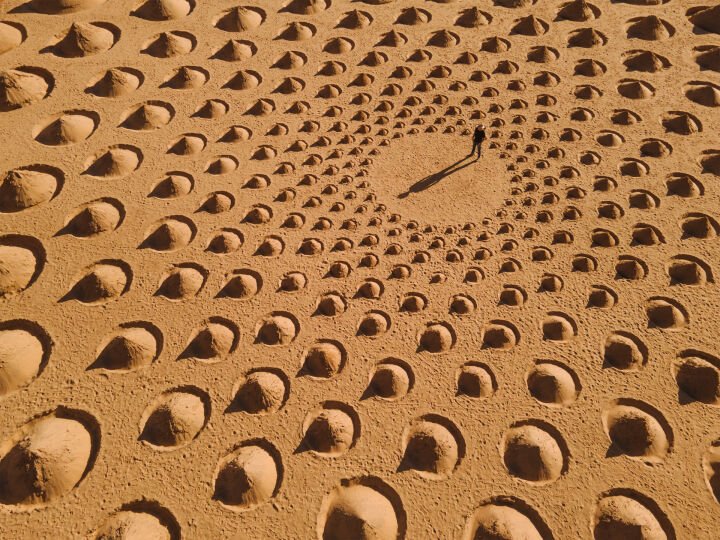 Jim Denevan, Angle of Repose, installation view, Desert X AlUla 2022, courtesy the artist and Desert X AlUla, photo by Lance Gerber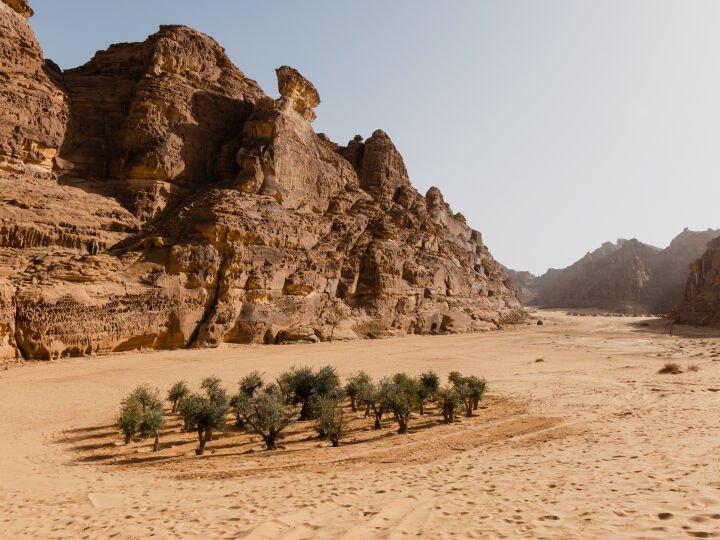 Khalil Rabah, Grounding, installation view, Desert X AlUla 2022, courtesy the artist and Desert X AlUla, photo by Lance Gerber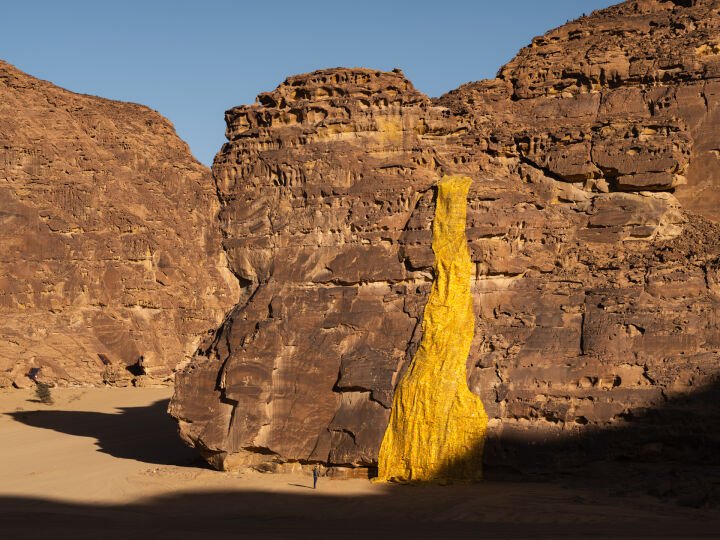 Serge Attukwei Clottey, Gold Falls, installation view, Desert X AlUla 2022, courtesy the artist and Desert X AlUla, photo by Lance Gerber
Hero Image Credit: Lance Gerber
Design Assist
Digital Model & Render
Material Exploration
Materials and Construction Methods
Installation Methodology
Workshop
Welding and Fabrication
Project Management
Installation
Technical Drawings
Artwork Title
Desert X AlUla 2022
Client
Royal Commission for AlUla
Location
AlUla, Saudi Arabia