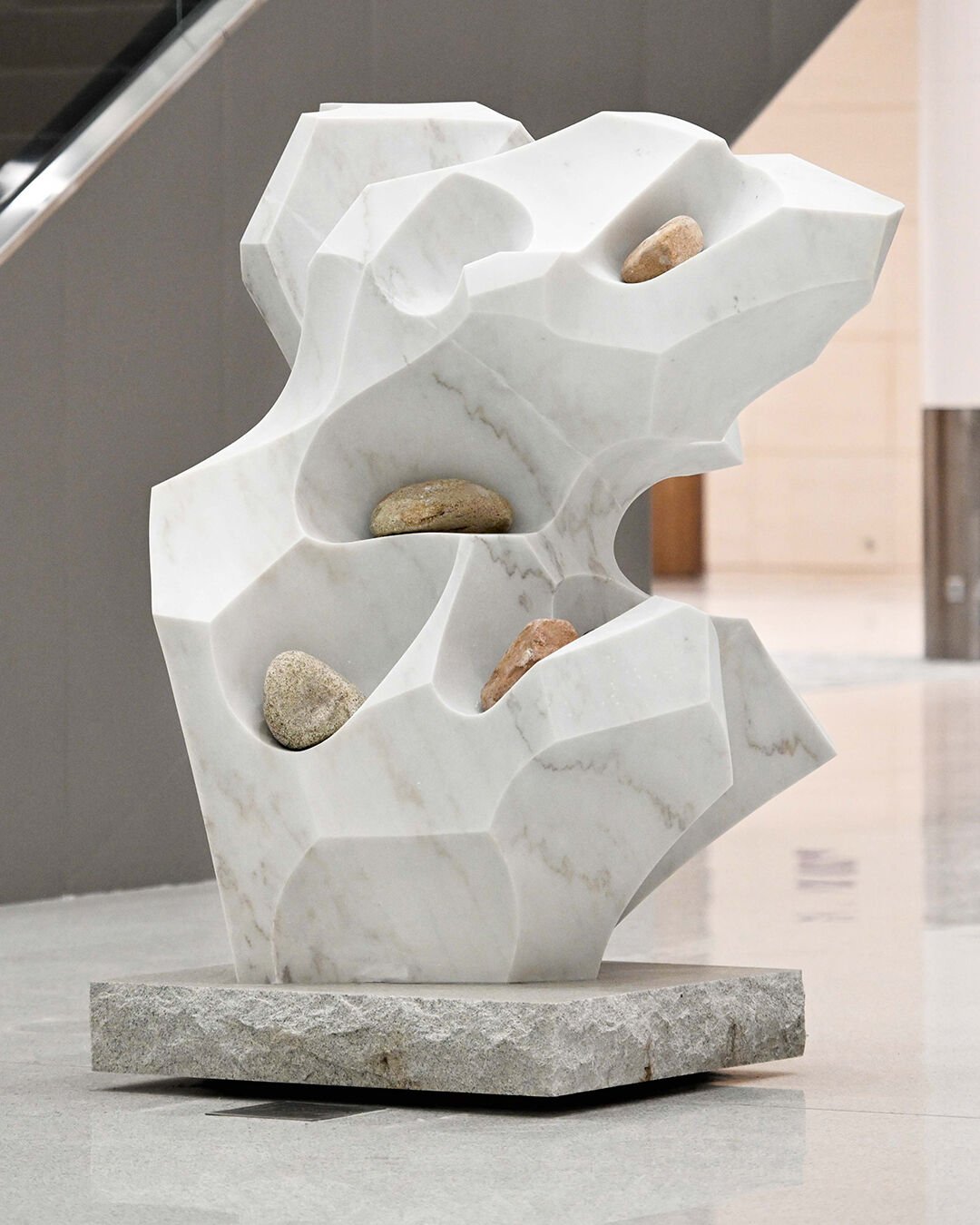 Working across both oriental regional and global cultures, Chinese sculptor Xu Sheng created Perch for the entrance atrium of the Shenzhen World Exhibition & Convention Center's largest ballroom. By cutting into white marble, Xu outlined a series of smooth geometric shapes in the stone, in which he placed natural pebbles. The pebbles are nestled into the man-made spaces as if they live there, sparking an interesting juxtaposition of natural and artificial. At just under 2 metres in height, the sculpture's elegant form combined with the pure white of the marble and earthy tones of the pebbles create a tranquil intervention for the highly utilised atrium.
UAP's Shanghai team assisted the artist throughout the design development, as well as coordinating the tailored fabrication and installation approach for Perch.
The 1.48 million square meter centre is set to become the largest of its kind in the world. Incorporated within and throughout the Centre are ten site-specific artworks from seven different artists, each of which were selected following a comprehensive public art master plan created by UAP's Shanghai team.
Consultancy
Public Art Masterplans and Strategies
Artist Procurement and Management
Design Assist
Digital Model & Render
Materials and Construction Methods
Installation Methodology
Workshop
Technical Drawings
Installation
Project
Shenzhen World Exhibition & Convention Center
Client
Shenzhen Municipal Government & China Merchants Shekou