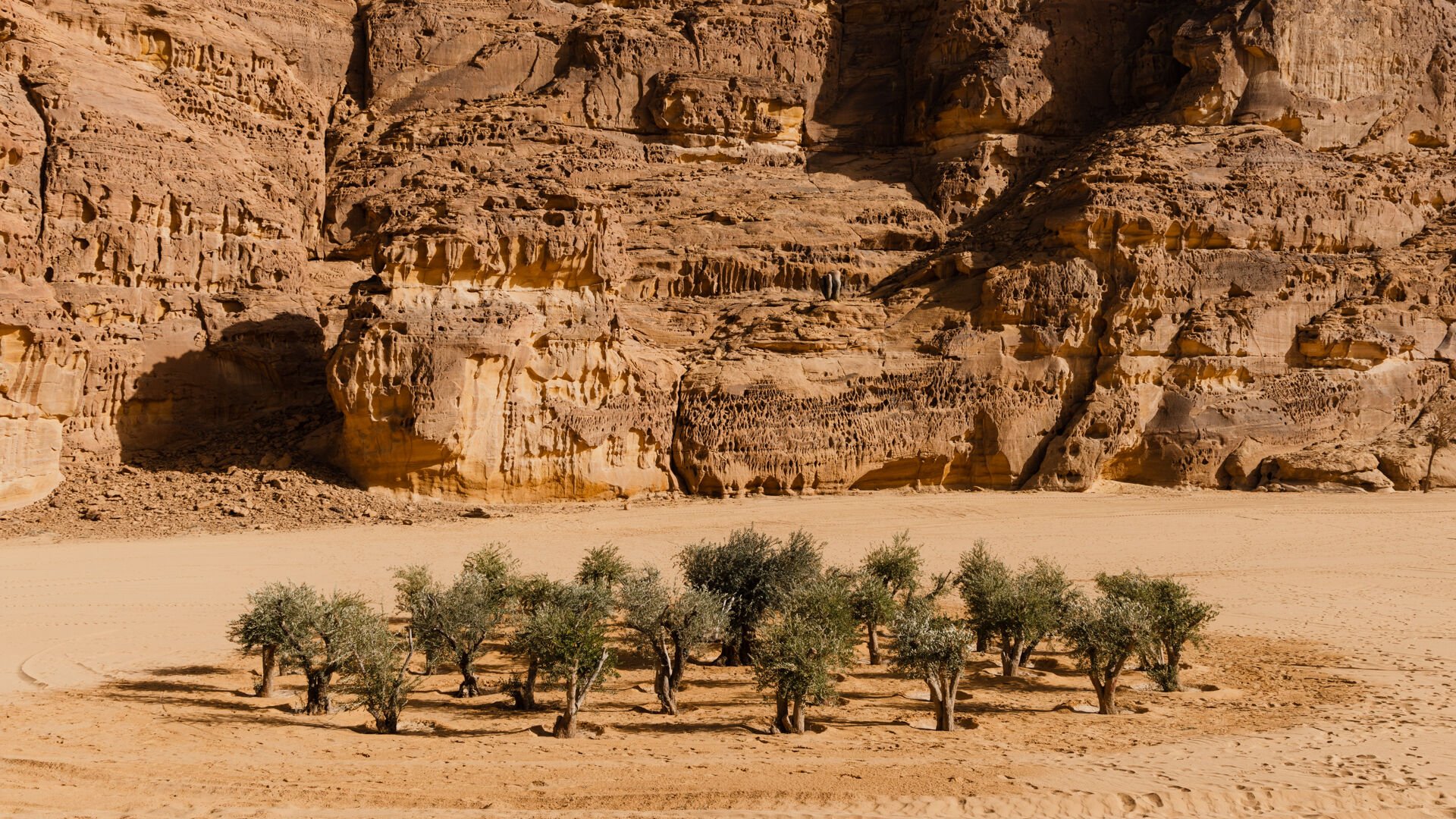 #Grounding
ALULA, SAUDI ARABIA
Khalil Rabah is a Palestinian conceptual artist who works in a wide variety of media. His method can be seen as a form of artistic science that focuses on questioning history and memory, specifically in the context of his native Palestine.
Rabah was one of the fifteen artists to be selected by the Desert X curators to create an artwork that explores ideas of mirage and oasis under the theme of "Sarab", for Desert X AlUla 2022.
In Grounding Rabah creates a mirage of an orchard of olive trees, which stand here in the desert as living things displaced from their indigenous land and longing to be repatriated, as an exploration of territory, survival and citizenship.
UAP | Urban Art Projects was engaged by the Royal Commission for AlUla in November 2021, to manage the end-to-end delivery of the fifteen artworks featured in Desert X AlUla 2022. UAP's global teams worked with the artists, in region makers, and the client to assist in the design development, create technical drawings for engineering, and manage the overall delivery, installation, and opening of each commissioned artwork.
Project
Desert X AlUla 2022
Location
AlUla, Saudi Arabia