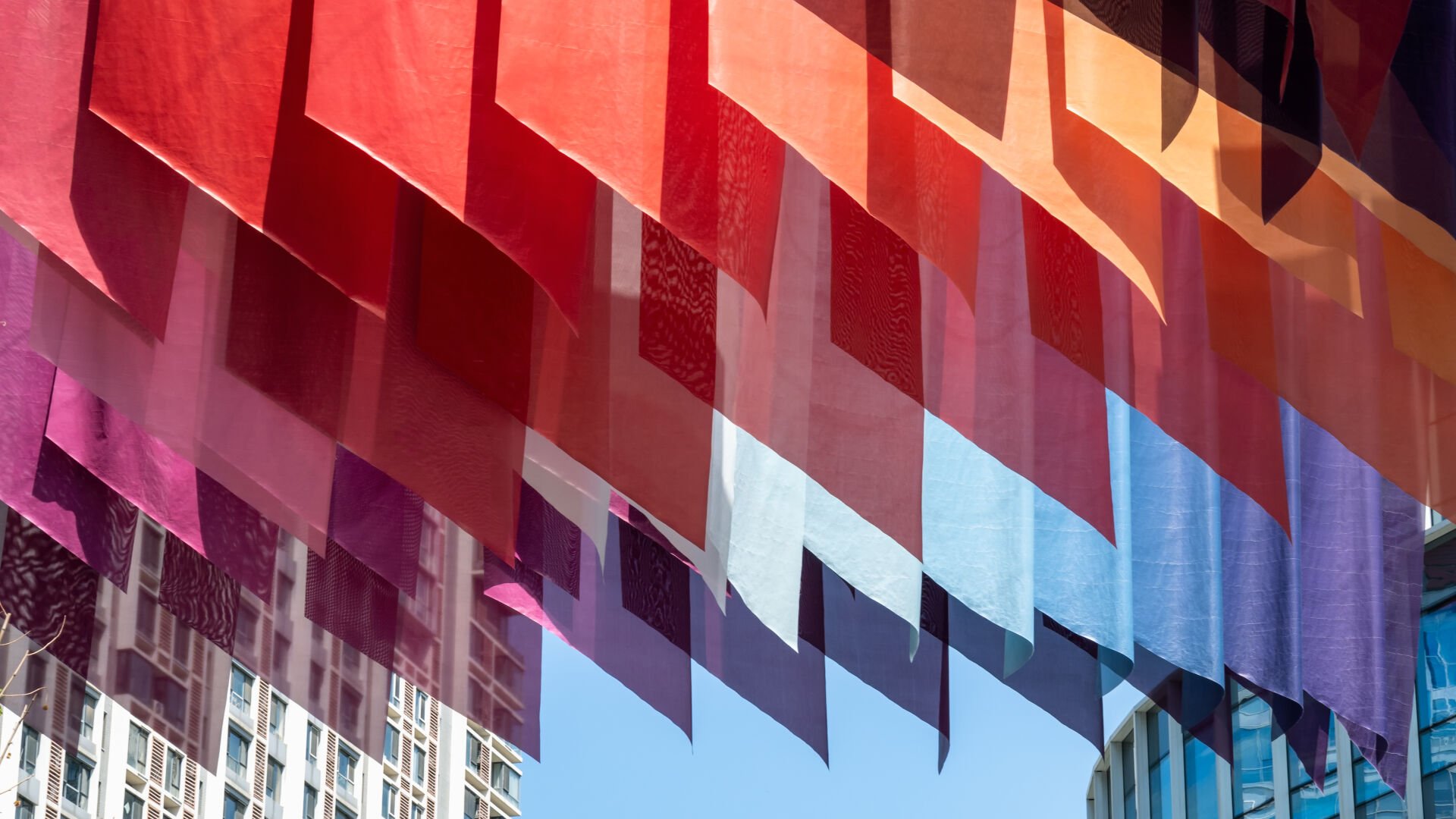 Tomislav Topic (Quintessenz)
#Follow Long
BEIJING, CHINA
Internationally acclaimed artist Tomislav Topic, aka Quintessenz, has been creating sculptural installations for more than 10 years, developing a unique signature style known for fearless use of colour and form. Topic has exhibited extensively, transforming public spaces with bold and colourful site-specific interventions.
Created for the Beijing Vanke Anlian Cultural & Creative Park, a mixed-use development in China, Follow Long continues Topic's exploration of dynamic shapes and vibrant colour in suspended form. Comprised of multi-coloured banners that hover overhead, the work is a kinetic kaleidoscopic canopy that references the auspicious Chinese Dragon in form and hue.
Engaged from the onset of this project, UAP worked on the curatorial vision, design, fabrication and installation. This sculpture is the first collaboration between Topic and UAP and is Topic's largest project to date.
Image credits: Rex Zou. Concept images: courtesy of the artist.
Creative
Tomislav Topic (Quintessenz)