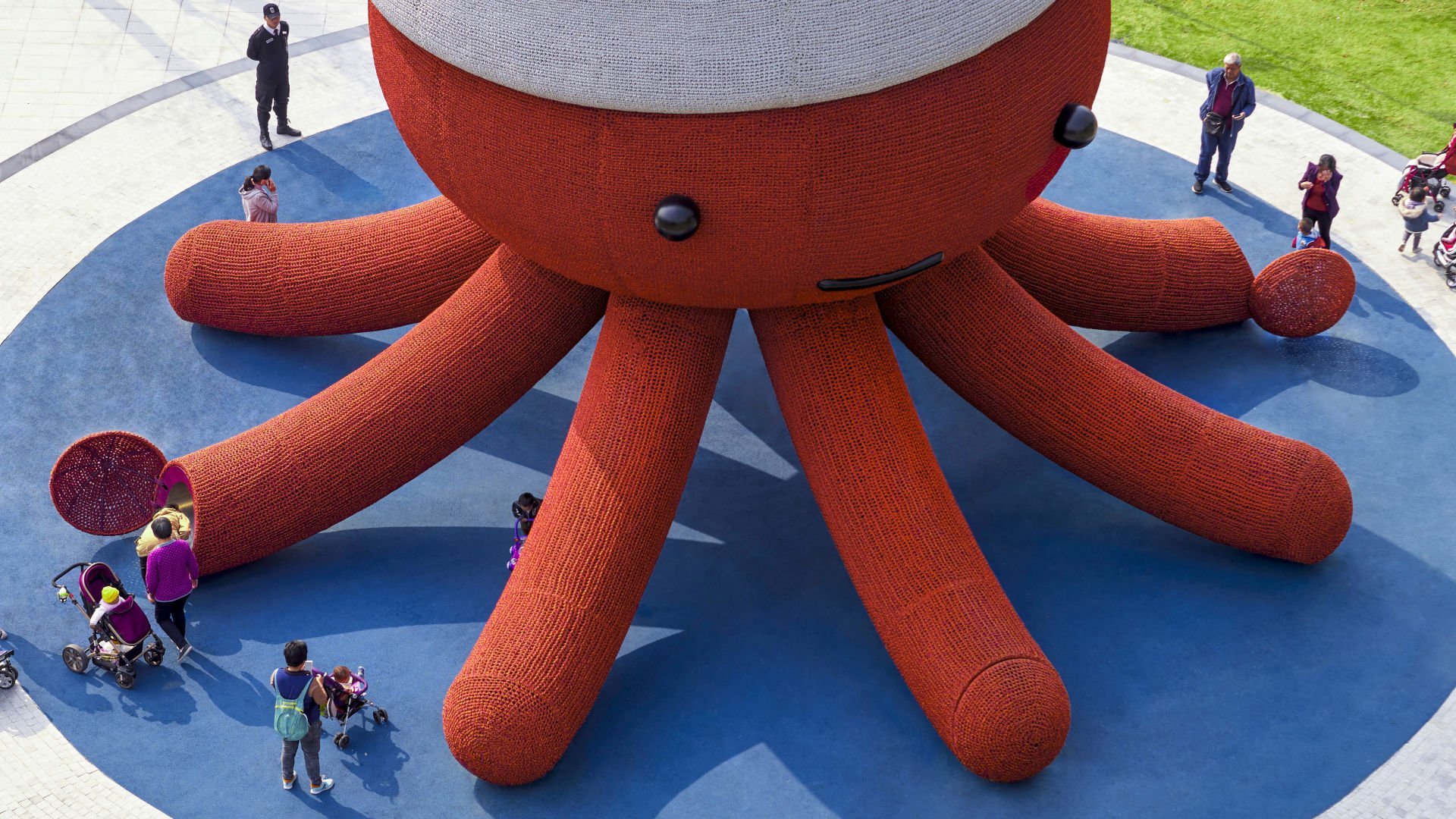 Dutch artist Florentijn Hofman collaborated with UAP to realise Kraken, a creative playscape for Vanke Group's One City development in the centre of Yantian, Shenzhen.
Unlike Florentijn's widely known Rubber Duck, an inflatable yellow duck which travels to cities around the globe, Kraken is a site-specific work, made for the context of the Yantian development. The artwork draws inspiration from the site's harbour-side location, which until recently was occupied by a former Soviet aircraft carrier-turned theme park.
Titled Kraken, the artwork is a reference to the legendary giant sea monster of the same name, which has a reputation for attacking sailing vessels. Significantly less formidable than this mythological legend, Hofman's Kraken is a cheeky wink to the battleship which once occupied the harbour, whilst providing an inclusive and imaginative space for children and families.
UAP worked with Hofman throughout the design development and fabrication of the work, exploring the potentials of material and form required to bring the artist's playful vision to life.
Image Credit: Charlie Xia, Roger D'Souza. Concept images courtesy of artist.
Creative
Florentijn Hofman