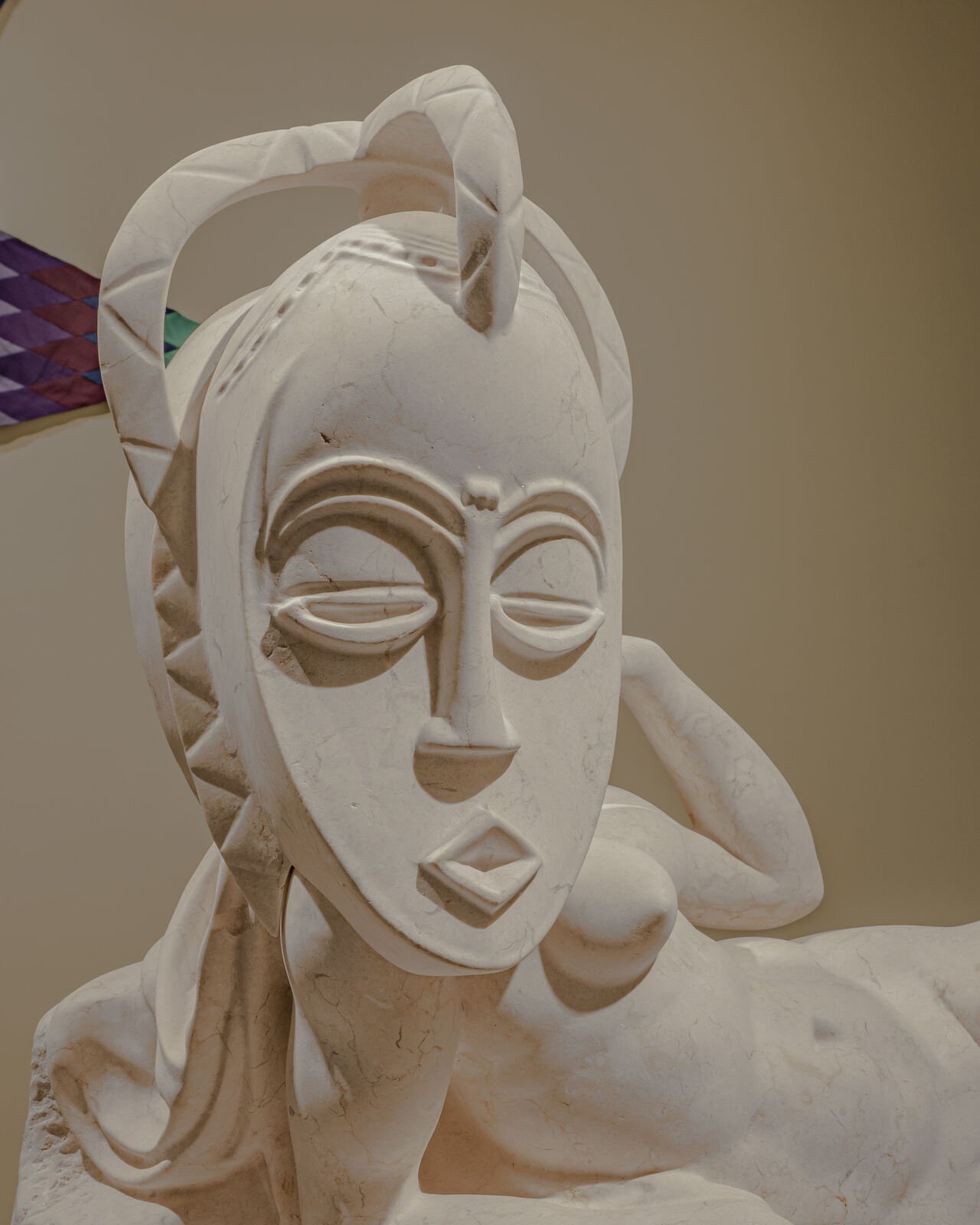 #Of Dusk and Dawn
HONG KONG, CHINA
Acting as the centerpiece to Sanford Biggers' solo exhibition "The Extinction Agenda" at MASSIMODECARLO Hong Kong's gallery space is Of Dusk and Dawn.
Comprised of two figurative marble sculptures Of Dusk and Dawn is the first diptych in Biggers Chimera series. In this work Biggers blends traditional characteristics of classical African and European sculpture, amalgamating them into a union resulting in a homogenous marble work.
The two sculptures feature male and female bodies adorned with African masks. Biggers' used Michelangelo's 1531 sculpture Dawn and Dusk as a reference point for classical European sculpture. He and the stonemasons studied the details of Michelangelo's sculpture in order to translate those sculptural elements to Of Dusk and Dawn.
Made using Egypt cream marble stone originally CNC carved, our stonemasons hand-refined and carved the marble to reflect Biggers' original vision and design. Close attention was paid to the boundaries between the human body, which references European sculpture, and the masks, which reference African sculpture, in order to emphasize the coherence of the two different styles.
UAP's Shanghai team worked with Biggers and MASSIMODECARLO to realise and deliver this incredible work.
Images courtesy MASSIMODECARLO and Sanford Biggers. Photography by Michele Galetto
Workshop imagery photography by Anthony Chou
Artwork Title
Of Dusk and Dawn
Project
"The Extinction Agenda"