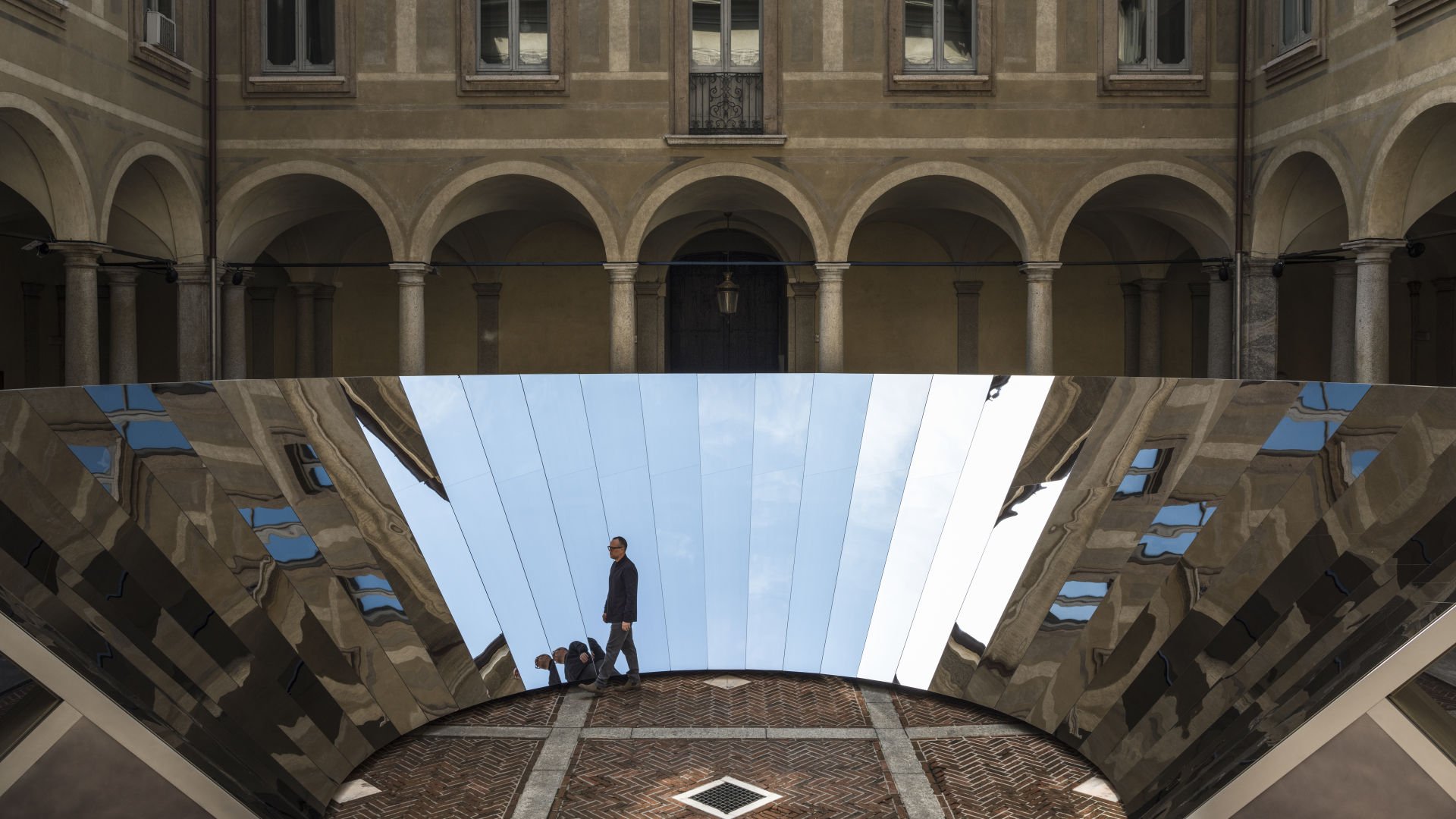 Salone del Mobile (The Milan Furniture Fair) is an annual furniture fair held in Milan, showcasing excellence and innovation in design. The largest international trade fair
of its kind, attracting annually over 300 000 visitors from across the globe. For the 2018 event, artist Phillip K. Smith III was commissioned by Swedish owned fashion label COS to develop a site-specific installation at Palazzo Isimbardi, a historic 16th Century courtyard in central Milan.

Known for creating large-scale temporary installations that explore ideas of light, shadow, environment and change, Smith's installation Open Sky is characterized by a curved wall of highly polished mirror panels angled towards the sky. The ever-changing reflection offers a unique sculptural intervention within the historic site, inviting visitors to engage in a personal experience that varies depending on light, time and location.
Working closely with the artist, UAP assisted in the development, fabrication and installation of the work, which comprises a concrete shell and 34 stainless steel
mirrored panels.
Open Sky was on view at Palazzo Isimbardi from 17 – 22 April 2018 at Salone del Mobile.
Image Credit: Lance Gerber Studio, courtesy the artist. Concept Images: courtesy the artist.
Progress images: Richard Barnes.
Creative
Phillip K. Smith III