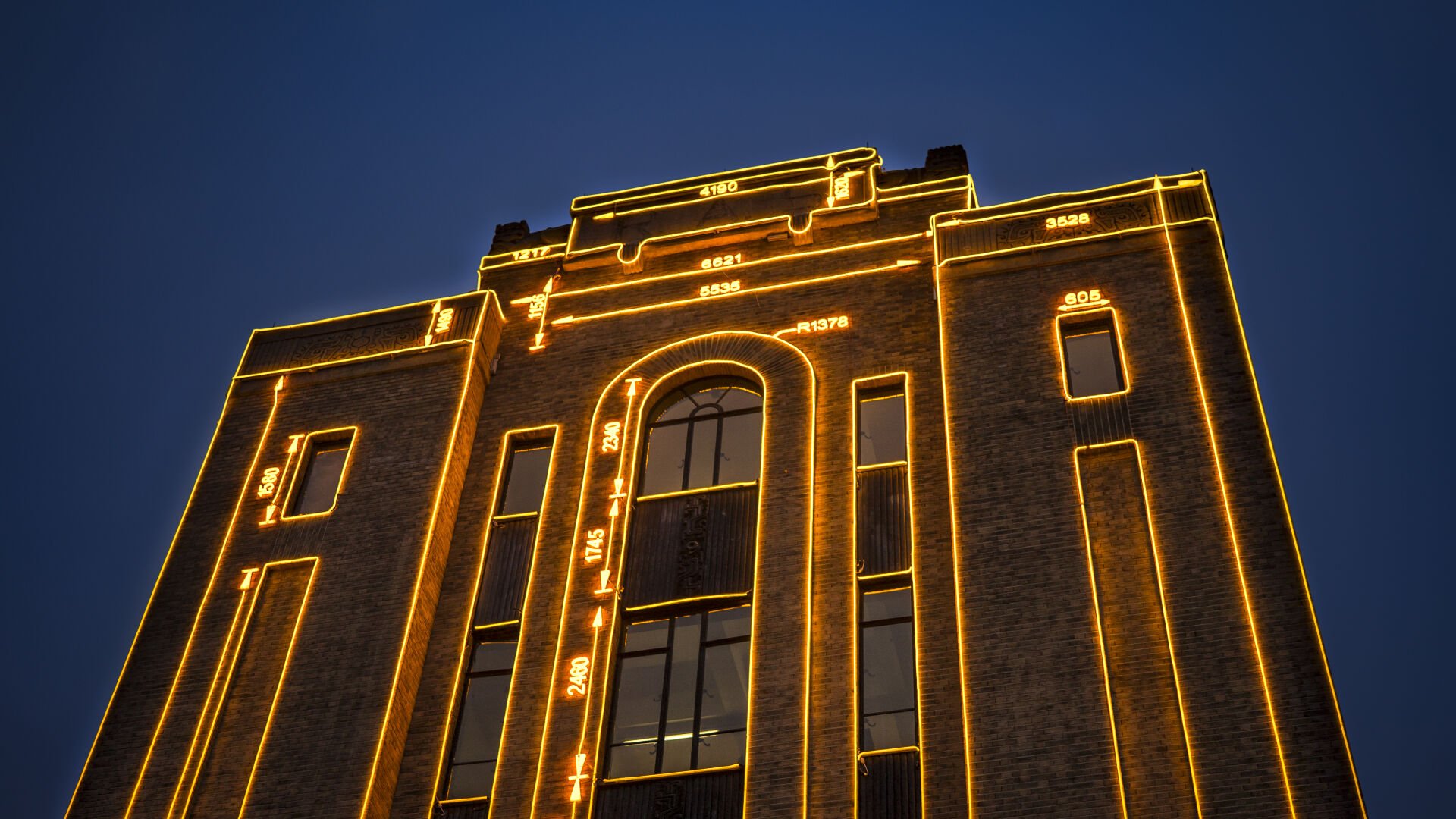 #I Don't Know the Mandate of Heaven
SHANGHAI, CHINA
In early 2017, Shanghai's Rockbund Art Museum (RAM) hosted a major monographic exhibition by leading Chinese artist, Song Dong. Entitled I Don't Know the Mandate of Heaven, the exhibition was the first major survey of the artist's work in mainland
China in eight years.
Partnering with Song Dong and RAM, UAP fabricated and installed one of the specially commissioned works, Sketch (RAS Exterior). Transforming the museum building, the work was constructed from neon strip lighting, tracing the contours of the building's exterior façade, and marking out measurements included in original plans for the building's architecture.
A significant exhibition by one of China's leading figures in contemporary art, I Don't Know the Mandate of Heaven constitutes a comprehensive display of Song's life and career, celebrating the artist's new explorations whilst imbuing his earlier creations with a renewed and richer context. UAP is proud to have been a part of this major presentation of the artist's work.
The exhibition was on display from January 21 to June 4, 2017.
Artwork Title
I Don't Know the Mandate of Heaven
Client
Rockbund Art Museum