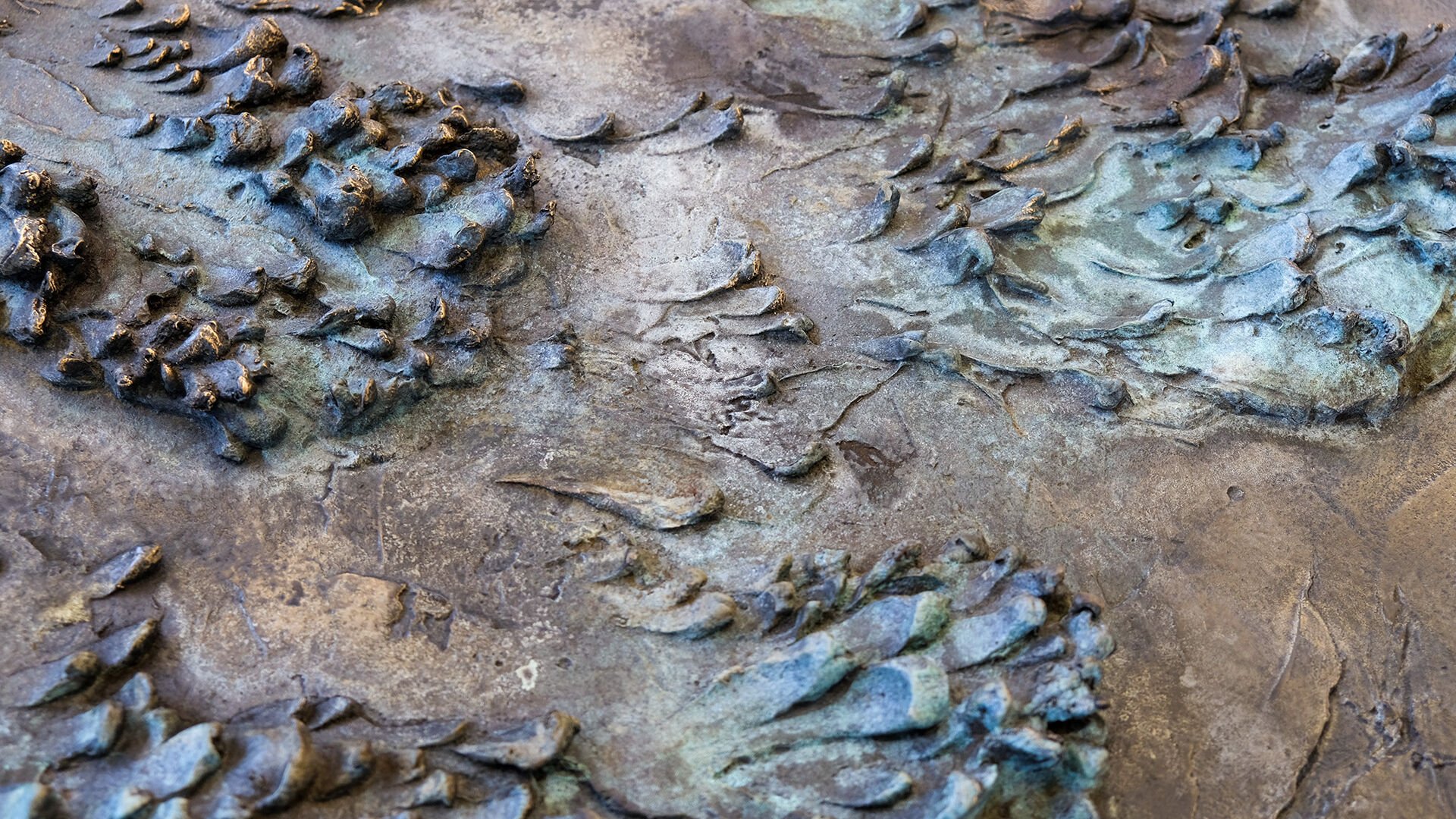 #Tracing Tides
MELBOURNE, AUSTRALIA
Mika Utzon Popov has an expansive, materially driven practice grounded in an exploration of nature. Popov interrogates the history and geography of place before resituating layered narratives sculpturally in the present via intuitive, site-specific artworks. His forms and sweeping, large scale installations hero the environment and the delicate species it supports.
Tracing Tides continues this practice, where Popov has drawn inspiration directly from Melbourne's Yarra River. Rivers the world over are the embodiment of continuity and change. Through rivers we remember that the present is continually being replaced by the future. Tracing Tides focusses on the Yarra as a living melting pot of knowledge, memory and history – it reminds us that the earth is ever shapeshifting, never stagnant.
Tracing Tides can also be read as a metaphor for the large-scale manipulation of the lands and waters that support Melbourne, which began with colonisation and subsequent building on the banks of the Yarra hundreds of years ago. Popov asks how a free-flowing, liquid and silt, amorphous geographical force has found itself constrained within this now geometric urban environment.
Oscillating between tensions of freedom and confinement, stillness and change, Popov has created a work at once highly organic yet anchored by a rectangular form. Spanning a wall height of three and a half metres, the work is a composition of forty small sculptural elements and three large panels. These elements – cast in bronze – host a range of patina finishes resulting in a tonal variation that mimics the ageing and evolution of natural materials and landscapes.

UAP were engaged by Sora Interior Architecture & Design + CHT Architects to deliver consultancy services that included the development of an artwork brief, a curated artist shortlist, and a limited competition concept design phase. As the successful artist, Mika Utzon Popov collaborated with UAP through further detailed design phases, before the ultimate fabrication and installation of the artwork.

Install images courtesy of CHT Architects. Photography by Hannah Cladwell, Rihannon Taylor, Bella Tobin, Rachel See
Consultancy
Artist Procurement and Management
Design Assist
Digital Model & Render
Materials and Construction Methods
Installation Methodology
Workshop
Technical Drawings
Pattern Making
Mould Making
Lost Wax Casting
Sand Casting
Welding and Fabrication
Finishing and Patina
Installation
Artwork Title
Tracing Tides
Client
Sora Interior Architecture & Design + CHT Architects
Location
Melbourne, Australia
Build
UAP & Perides Art Projects