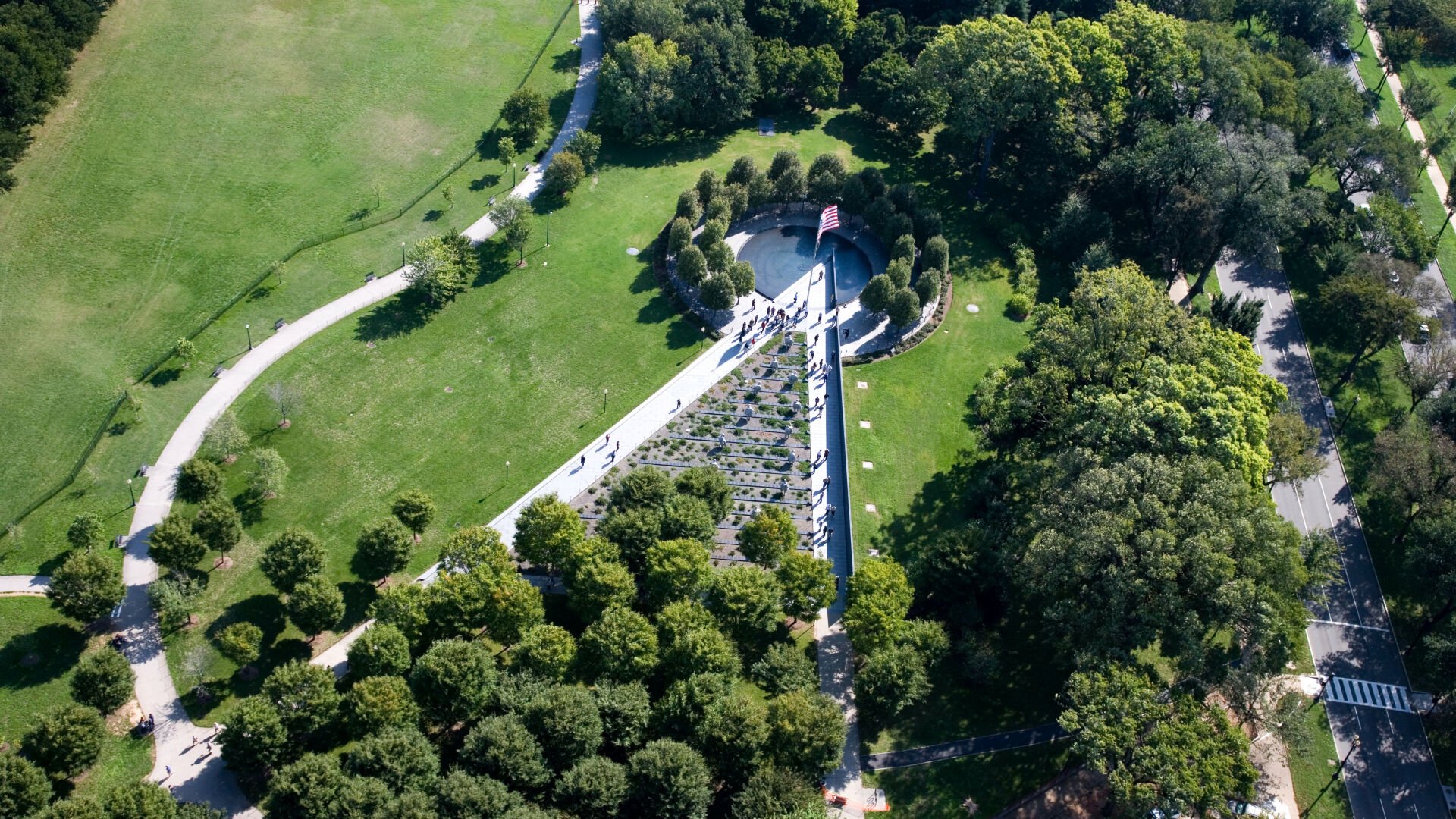 #Korean War Veterans Memorial
USA
The Korean War Veterans Memorial is a monument in Washington, D.C. that honors the brave U.S. military personnel who served during the Korean War from 1950-1953. It was dedicated on July 27, 1995 in a ceremony attended by a huge crowd of veterans, as well as President Bill Clinton and South Korean President Kim Young-sam.
Tallix Beacon cast 19 stainless steel figures for the Korean War Veterans Memorial, installed in Washington D.C.'s West Potomac Park in 1992. The figures were sculpted and designed by artist Frank Gaylord and each stand a little over 7 feet tall. Fourteen of the figures are from the U.S. Army, three are from the Marine Corps, one is a Navy Corpsman, and one is an Air Force Forward Air Observer. The figures represent an ethnic cross section of America with 12 Caucasian, 3 African-American, 2 Hispanic, 1 Asian, 1 Native American. The statues stand in patches of Juniper bushes and are separated by polished granite strips, which give a semblance of order and symbolize the rice paddies of Korea. The troops wear ponchos covering their weapons and equipment. The ponchos seem to blow in the cold winds of Korea.
The figures are positioned across a triangular area called the Field of Service, and they are depicted in motion, with various postures of watchfulness, moving towards a flag located at the point of the triangle. The peak of the triangle features a granite slab with the inscription "Our nation honors her sons and daughters who answered the call to defend a country they never knew and a people they never met."
UAP Polich Tallix is honoured to have played a part in delivering this historic landmark sculpture for the Washington DC Memorial Park.
Design Assist
Dedicated Design Assist
Materials and Construction Methods
Installation Planning
Installation Methodology
Technical Drawings and Engineering Support
Material Exploration
Budget and Logistics
Workshop
Lost Wax Casting
Welding and Fabrication
Finishing and Patina
Project Management
Installation
Artwork Title
Korean War Veterans Memorial
Project
Korean War Veterans Memorial
Client
National Park Service