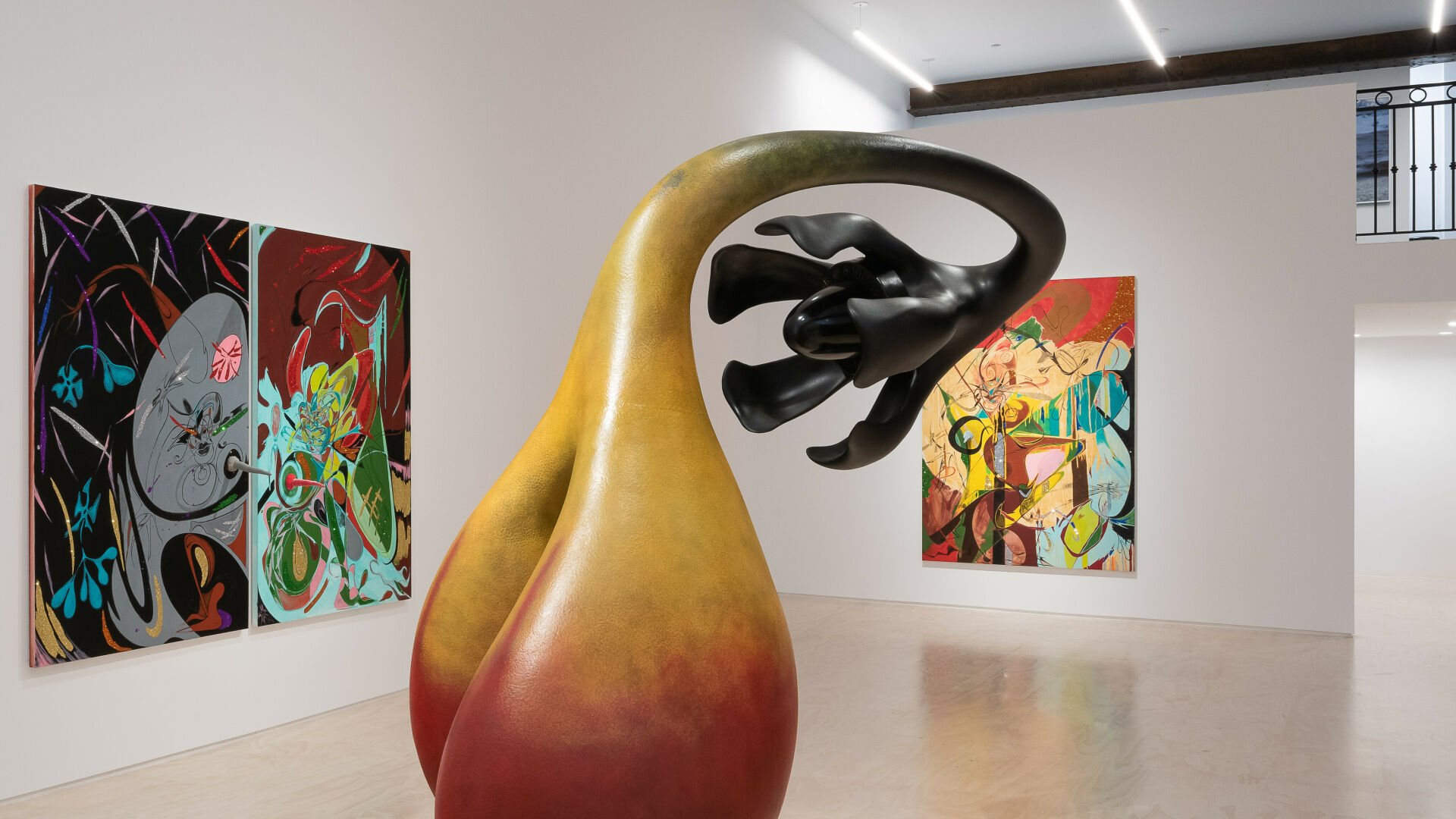 #A Life to be Lived within this Deep Breath (I am with You as We Take This Step forward)
SAN FRANCISCO, USA
Theresa Chromati is a Guyanese American multimedia artist born in Baltimore, Maryland. Chromati's artwork is a tribute to the remarkable power of community among black women. She believes that portraying the reality of black women's lives is more important than challenging stereotypes or making a statement with her work.
Chromati's bronze creation features a flower-like structure inscribed with meditative phrases. The sculpture has black petals at the top, a yellow stem, and a vibrant red base. The "scrotum flower," a recurring motif in her works of art, symbolizes the union of different energies and vibrations, balancing masculine and feminine energies. Chromati believes these flowers act as guardians of care for the central figure in her creative universe, helping her on her journey of self-discovery and contemplation. The artist conceives of these scrotum flowers populating her creative universe as guardians of care for the "central figure," ushering her in her journey of self-discovery and contemplation that balance the tensions and forces within.
Our team in New York is proud to have collaborated with Chromati and helped bring her vision to life. Crafted with a multi-colour patina, this stunning sculpture stands tall at 7 feet and weighs a remarkable 1,022 lbs. The artist began by sculpting the feet from clay, which were then moulded and cast using the lost wax process. The body was created using PMMA prints, which were then cast to complete the sculpture. This work of art is a bronze casting that is sure to captivate the viewer.
Credits: Courtesy of the artist and Jessica Silverman, San Francisco. Phillip Maisel install images. Chris Roque process images.

Workshop
Technical Drawings
Pattern Making
Mould Making
Lost Wax Casting
Artwork Title
A Life to be Lived within this Deep Breath (I am with You as We Take This Step forward)
Client
Jessica Silverman Gallery
Location
San Francisco, USA