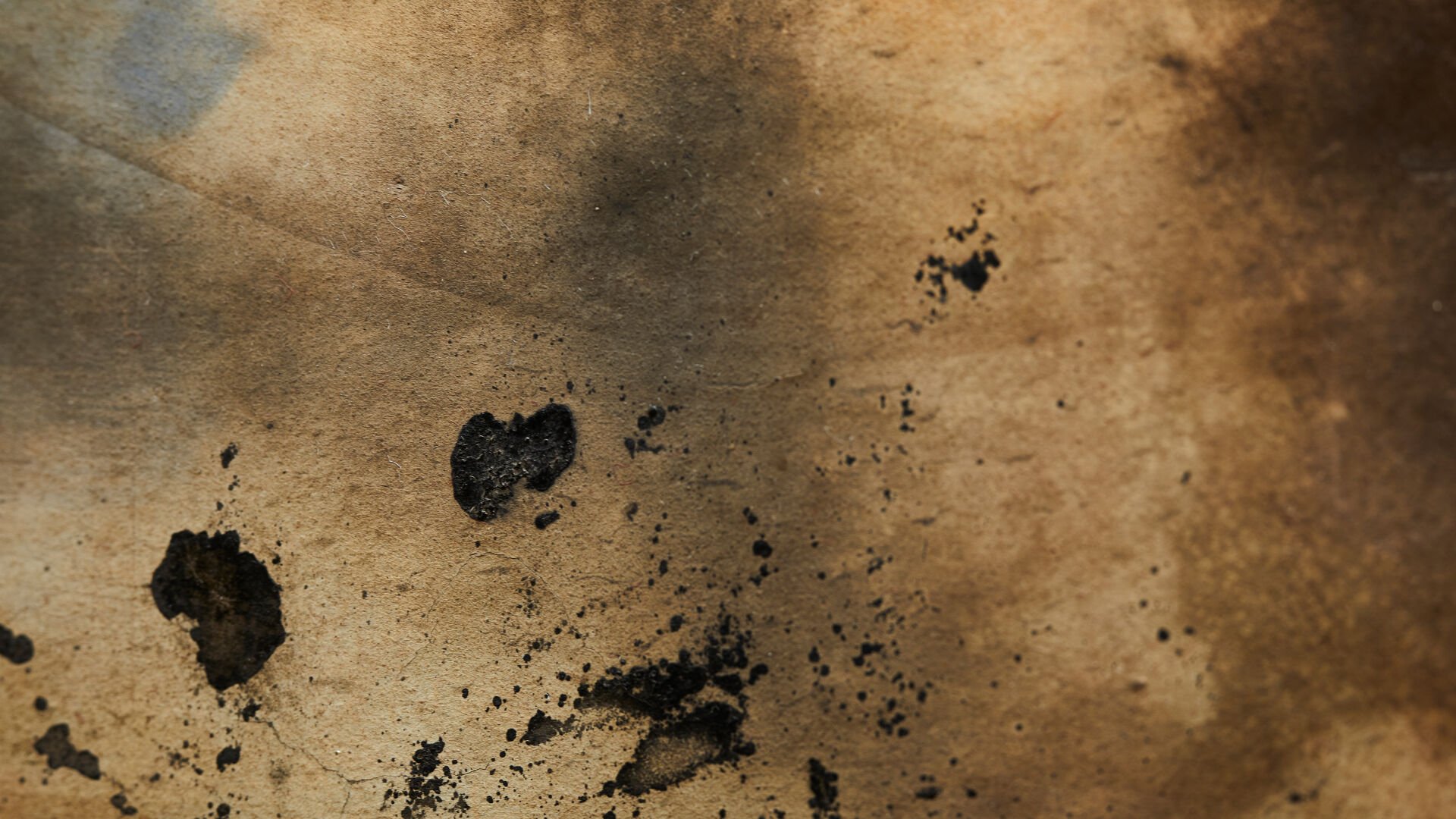 #Untitled
DHAHRAN, SAUDI ARABIA
Since the early 1990s El-Din Daoud has been involved in the Egyptian art movement, forging his career to become recognised widely in national and international exhibitions and acquired by significant private collectors. Being particularly interested in spatial concepts and experience, El-Din Daoud directly referenced Ithra's interior architecture to create a mood and environment at once inviting and magnetic, a micro-climate that may be read anew with every encounter. The palette of warm earthy tones contrasted by cool blues celebrates unique qualities of the surrounding country – the sands of the Saudi desert and coastline – and the moods of Earth's shape-shifting weather.
Delivered with the support of UAP, El-Din Daoud's work speaks intimately to the 'fire' element of the curatorial vision for Ithra's integrated art program, particularly in the process of its creation that references the Raku ceramic tradition and pit-firing.
El-Din Daoud's work is an elegant marriage of traditional techniques with a contemporary interpretation; heroing of the handmade in the age of technology.
Read more about this project and all artworks delivered for Ithra at Telluric. This publication documents the twelve different artworks commissioned within Ithra, with accompanying images and sketches that give readers not only a holistic view of these integrated artworks, but also a sumptuous sense of the detail and texture unique to each.
Image credit: Cieran Murphy

Creative
Diaa El-Din Daoud
Project
King Abdulaziz Center for World Culture - Ithra
Location
Dhahran, Saudi Arabia