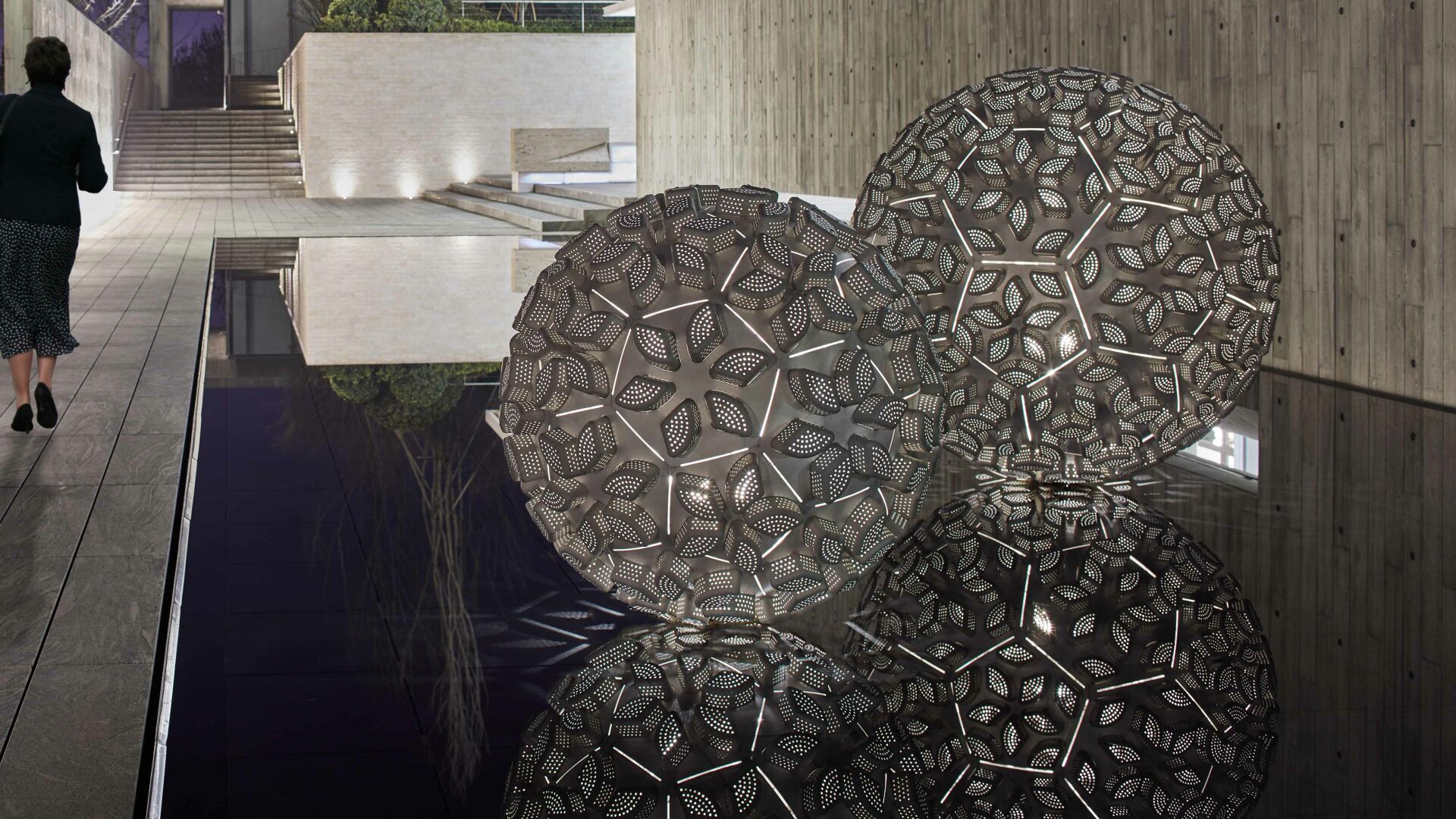 Australian artist Donna Marcus collaborated with UAP to produce Vapour, a series of five sculptural spheres for the Province Midtown Cultural Centre, part of the award-winning cultural development in Zhengzhou, China. Marcus is engaged by the stories evoked by discarded aluminium kitchenware, and by the familiarity they engender in many viewers. Their original uses in post-war kitchens are recalled and extended by the process of assemblage, as they are combined into the repetitive forms of modernist
grids and spheres.
In Vapour, the humble vegetable steamer is enlarged, cast in aluminium, and joined to produce spheres. The resulting sculpture appears perfectly geometric and reminiscent of the forms found in nature like seeds, pollen and coral. The work is comprised of 5 geodesic spheres ranging in size from 1m to 1.5m in diameter, the work is internally illuminated by night highlighting organic patterns and shadows across the sales centre.
UAP worked with Donna Marcus to develop, fabricate and install this remarkable work.
Donna Marcus is represented by Andrew Baker Art Dealer.
Project
Province Midtown Cultural Centre