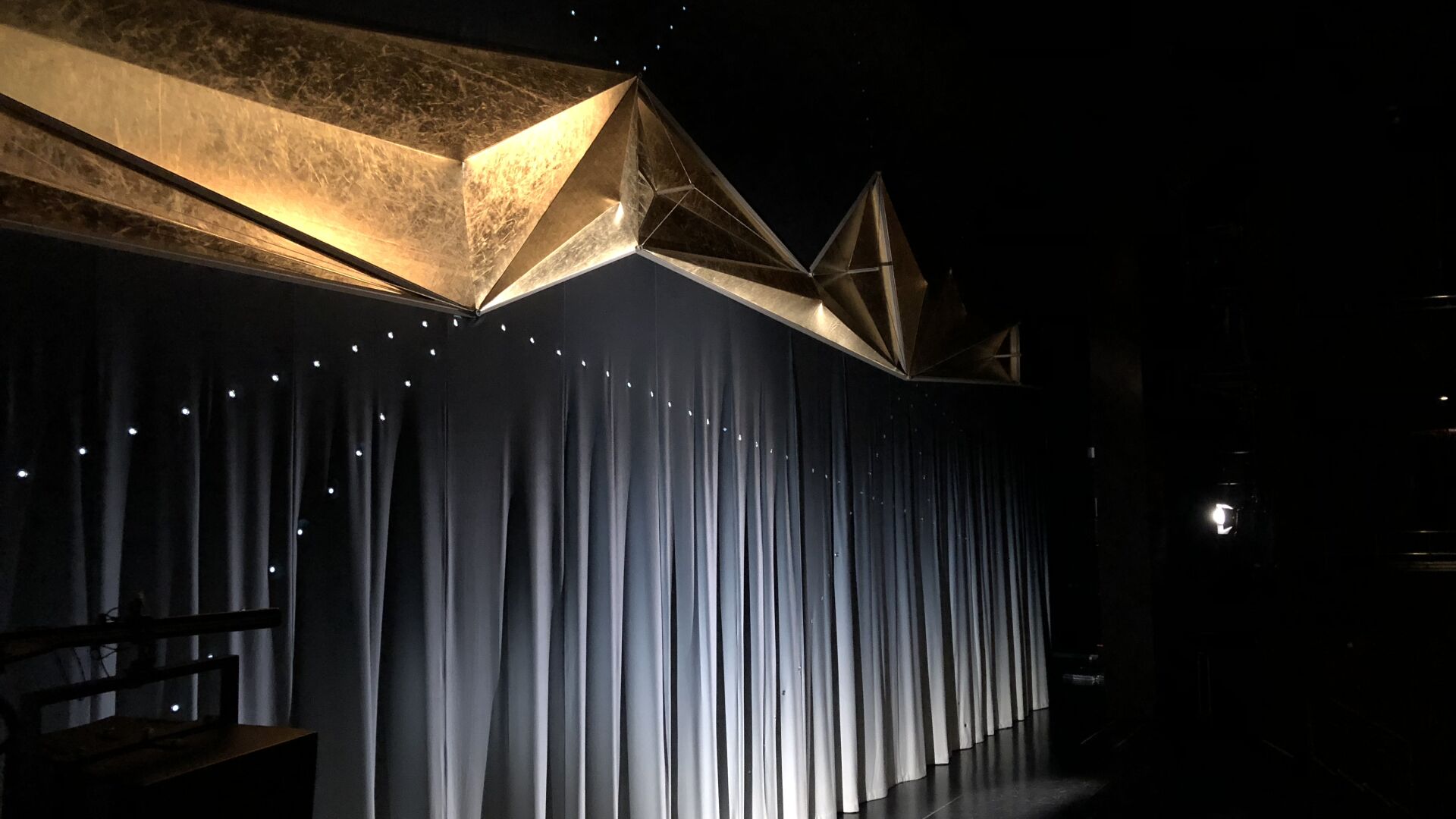 Inside Outside (Petra Blaisse)
#X-Y-Z
DHAHRAN, SAUDI ARABIA
Inside Outside, led by visionary creative Petra Blaisse, worked from 2012 to 2015 developing the design for their integrated artwork X-Y-Z before it was entirely produced in 2016. UAP helped Inside Outside and Petra Blaise with technical design, fabrication and installation of X-Y-Z. The result is a theatre curtain design that celebrates multiple liminal moments in nature and time: the contrast between the exterior of a rock and its mineral interior; the ineffable moment at dawn where the sky's pigment changes hue; and the fluidity of time as a metaphor for the ephemerality of our existence.
X-Y-Z is inspired directly by Ithra's distinctive architecture that references geology, natural forces, and the wisdom that may be generated from this. Its success as an integrated yet functional artistic element at Ithra is owed to Blaisse's mastery in multi-disciplinary thinking and creating.
Read more about this project and all artworks delivered for Ithra at Telluric. This publication documents the twelve different artworks commissioned within Ithra, with accompanying images and sketches that give readers not only a holistic view of these integrated artworks, but also a sumptuous sense of the detail and texture unique to each.
Image credit: Cieran Murphy, Inside Outside
Creative
Inside Outside (Petra Blaisse)
Project
King Abdulaziz Center for World Culture - Ithra
Location
Dhahran, Saudi Arabia