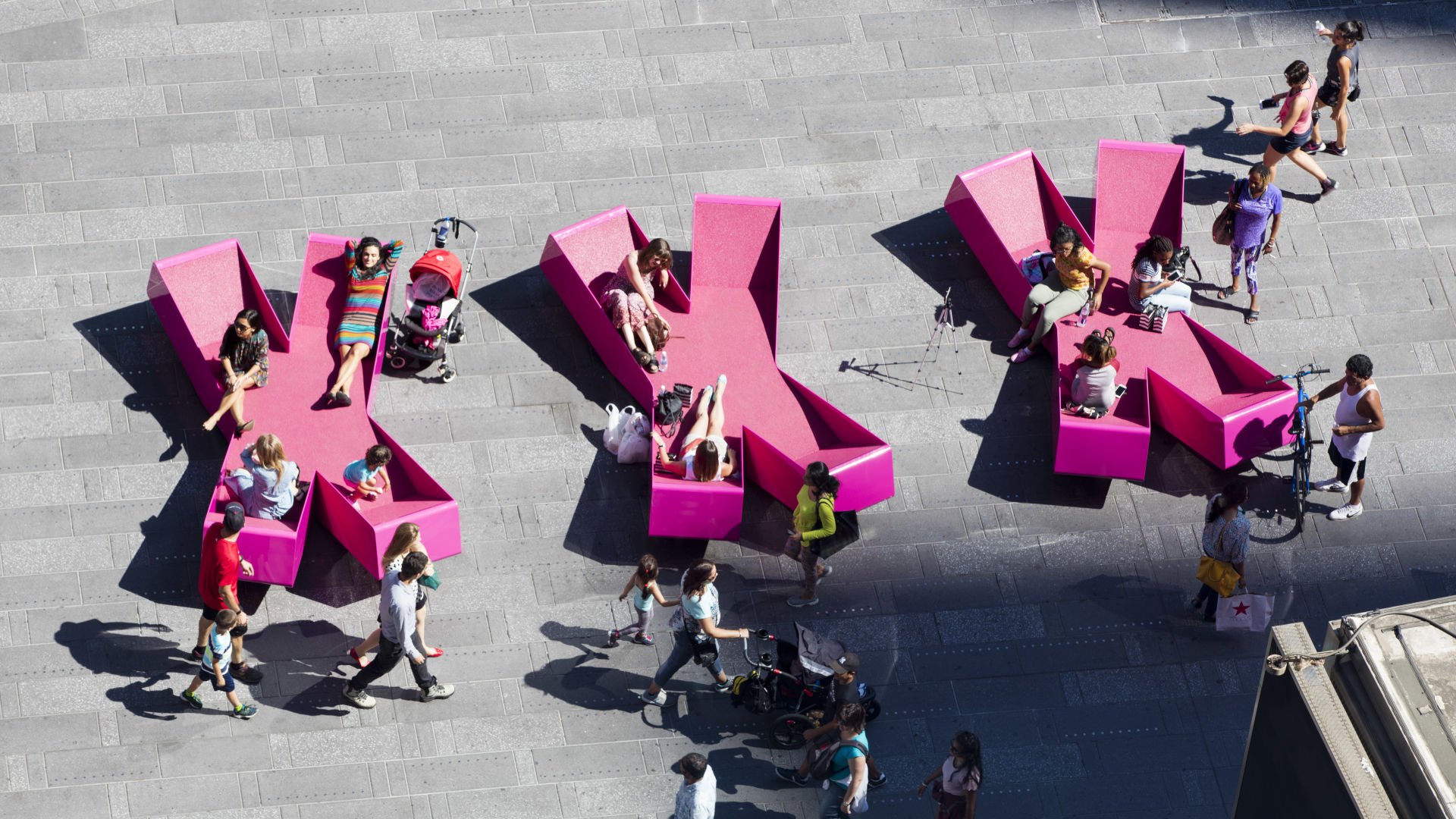 #XXX Times Square with Love
NEW YORK CITY, USA
J.MAYER H. and Partners and Times Square Arts collaborated with UAP to fabricate and install a series of three X-shaped lounges designed specifically for the bustling Broadway Plaza. These fuchsia-coloured Xs accommodate up to four people each, giving pedestrians the opportunity to relax, look around and enjoy a view of the New York skyline from a new perspective.
As the first mobile bespoke street furniture elements for the plaza, the lounges draw inspiration from the 'Bowtie X-shaped' intersection of Broadway and 7th Avenue. The design also makes a cheeky reference to the plaza's X-rated past.
UAP New York worked closely with J.MAYER.H. to explore fabrication methods and materiality suitable for all seasons. The final outcome incorporates a soft rubber turf within the seats, providing a comfortable experience for users during the summer heat. The installation delivers a visual impact true to J.MAYER.H 's vision, whilst ensuring a robust and durable form for the Times Square environment.
Image credits: Courtesy of artist, Rob Kassabian & Marsha Ginsberg for Times Square Arts
Creative
J.MAYER H. and Partners
Artwork Title
XXX Times Square with Love
Project
XXX Times Square with Love
Location
New York City, USA