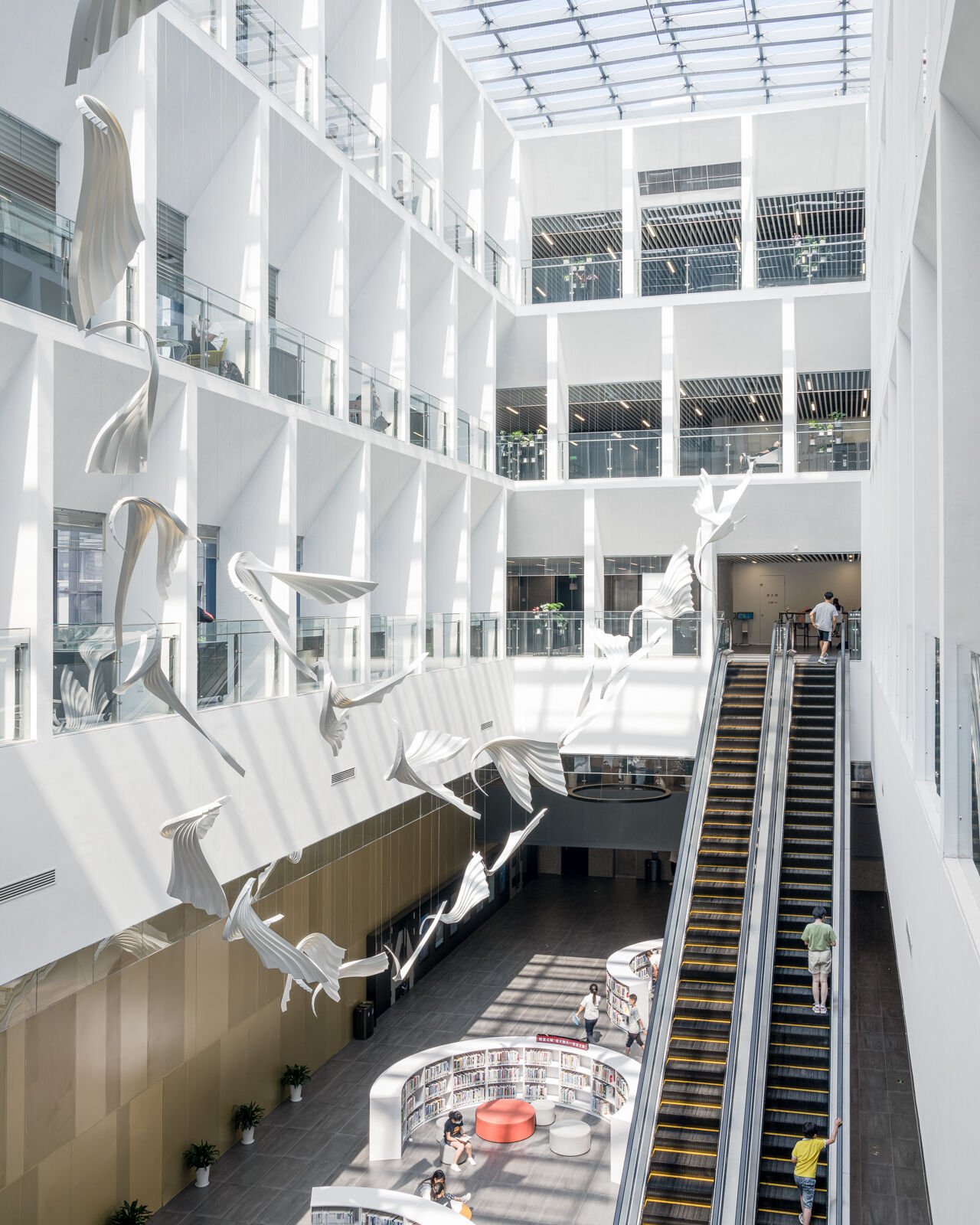 #Serene Waves
NINGBO, CHINA
Renowned British artist Richard Sweeny was commissioned by Ningbo New Library, designed by architect Schmidt Hammer Lassen, to develop a site-specific installation for the library's enormous 28-meter-high atrium. The Ningbo New Library sits within the heart of Ningbo East New Town and holds the largest collection of historic and ancient books in the region.
With the intention to invigorate and enliven the space, Sweeney created Serene Waves. The delicately folded elements are suspended from the atrium ceiling at varying heights, appearing to cascade down through the space, creating a gentle canopy visible from multiple vantage points throughout the library.
To achieve the gentle, free-flowing form Serene Waves was crafted using light-weight thermoformed Palight. To ensure the artist's vision was maintained from initial concept to installation, UAP's Shanghai team worked closely with Ningbo Library, Schmidt Hammer Lassen and Sweeney throughout the curation, design development, fabrication and installation of this incredible work.
My intention is to produce an installation with a fluid quality- a form combining the structured, rhythmic appearance of waves with the dynamic of flowing water

Richard Sweeney
Image Credit: Alessandro Wang

Artwork Title
Serene Waves
Project
Ningbo New Library