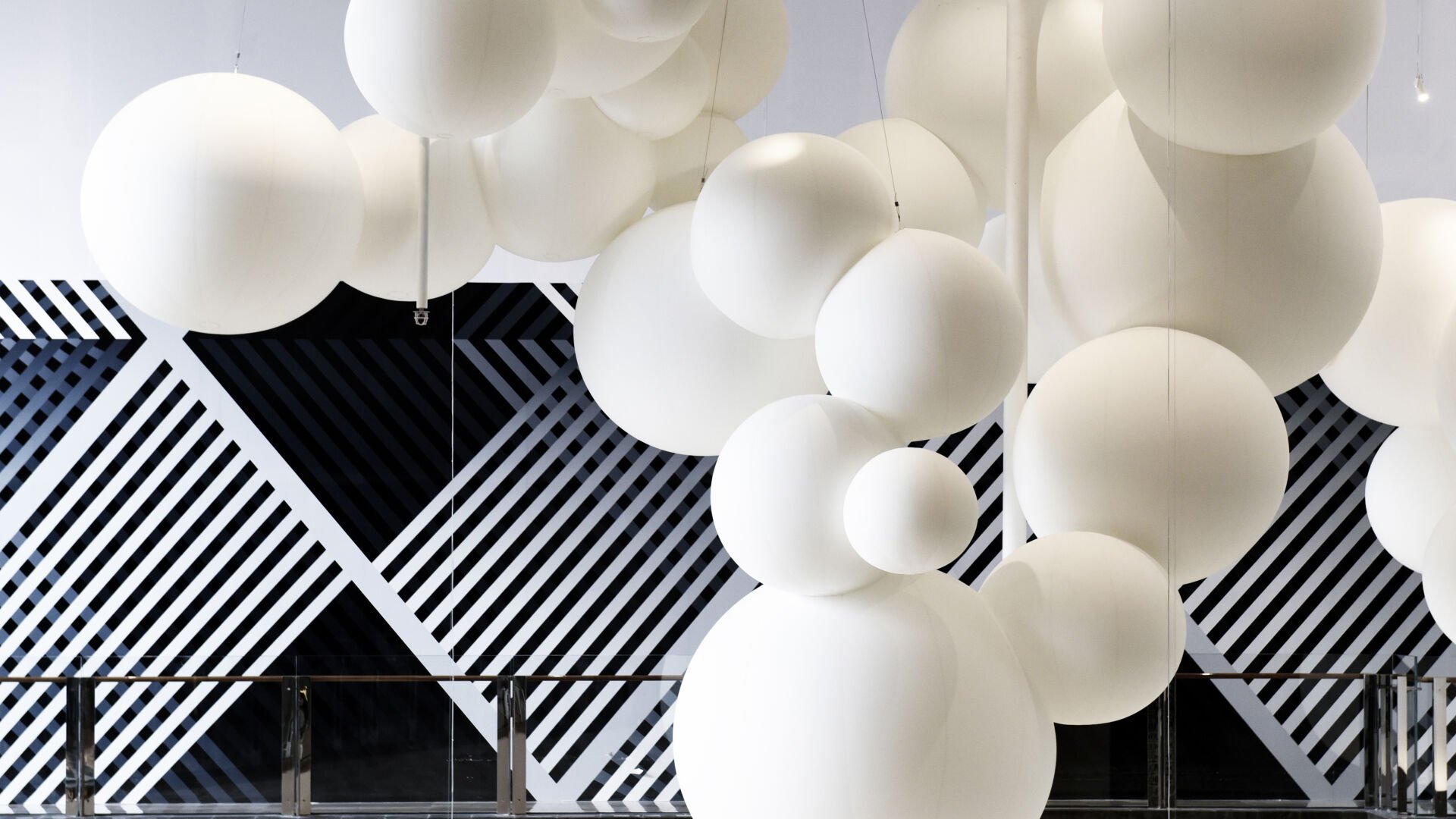 #200 Litofairhour
MACAU, CHINA
Designed by Zaha Hadid Architects, the new Morpheus Hotel forms part of the City of Dreams development in Macau, China. The precinct is a showcase of innovative engineering and design in contemporary art and architecture. As part of the interior design for the wider development, French artist Charles Pétillon was curated to create a suspended art installation for a pedestrian thoroughfare within the development.
Known for his temporary works depicting clusters of white party balloons, Pétillon collaborated with UAP to translate this concept into a permanent floating art installation. Comprised of 11 unique balloon clusters, the artwork — titled 200 Litofairhour — appears to gently float within the 460m long atrium space. Hovering between multiple levels, Pétillon's work creates a harmonious experience, inviting viewers to move around and discover the work from every angle, creating a powerful human scale and moments of contemplation.
Fabricated by UAP using elastic polyester with a dusty matte quality, each light-weight form is inflated internally and suspended via cables attached to the ceiling. The clusters create a dramatic internal space that emulate a cloud-like weightlessness and form, whilst expanding internal boundaries.
Image credit: Charles Pétillon
Artwork Title
200 Litofairhour
Client
Melco Resorts & Entertainment