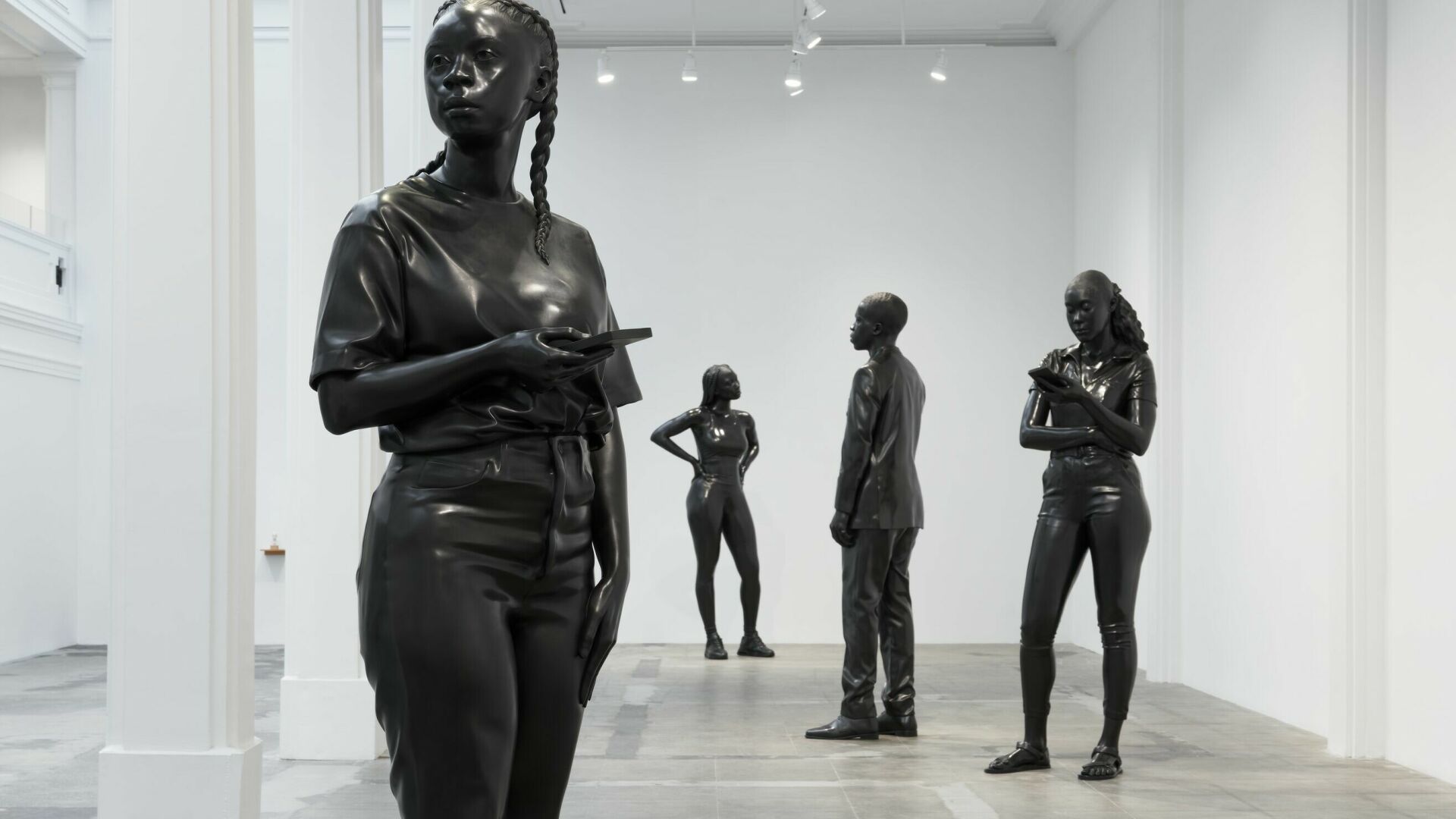 #Beyond Measure
LOS ANGELES, USA
Thomas J Price's multidisciplinary practice amplifies the visibility of marginalised bodies and challenges our preconceived attitudes towards power and value. 'Beyond Measure' marks the artist's first comprehensive solo exhibition in the United States, following his acclaimed public presentation 'Witness' (2022) with The Studio Museum in Harlem, NY, featuring a public art titled "The Distance Within', which was produced at our Rock Tavern foundry.
The exhibition expands on Price's intrinsic understanding of materiality and scale to respond to traditional art canons and social structures. Whether encountered in a gallery or public spaces, Price's works draw the viewer's attention to the nuances of conditioned behaviours and psychological frameworks, interrogating how we collectively occupy space.
Beyond Measure' at Hauser & Wirth Downtown LA is a celebration of the strength of everyday individuals, focusing on the universal human qualities that unite us and providing an opportunity to arrive at a shared moment of connection.
The fictional bronze works are constructed from a full spectrum of amalgamated images and observations and 3D scanning during an open call in LA last summer. The multi-layered works range from 9 to 12 ft in height and symbolise boundless and unfixed identities that lean away from social or racial profiling. Price never casts his figurative works at a one-to-one scale, stating that the size variations foster an interplay with silently coded monuments that permeate society, prompting us to reconsider who should exist in that form.
Provided with digital models by the artist, our team created a 3D-printed wax-infused mould, which captured the subtle details from the model created by the artist. With the artist based in London, this process was favoured over alternative mould-making techniques, as we could be confident the mould would match the artist's model and remain true to the artist's creative vision.
Installation view, 'Thomas J Price. Beyond Measure,' Hauser & Wirth Downtown Los Angeles
24 May – 20 August 2023
© Thomas J Price
Courtesy the artist and Hauser & Wirth

Image Credit: Keith Lubow
Artwork Title
Beyond Measure
Client
Hauser & Wirth Gallery