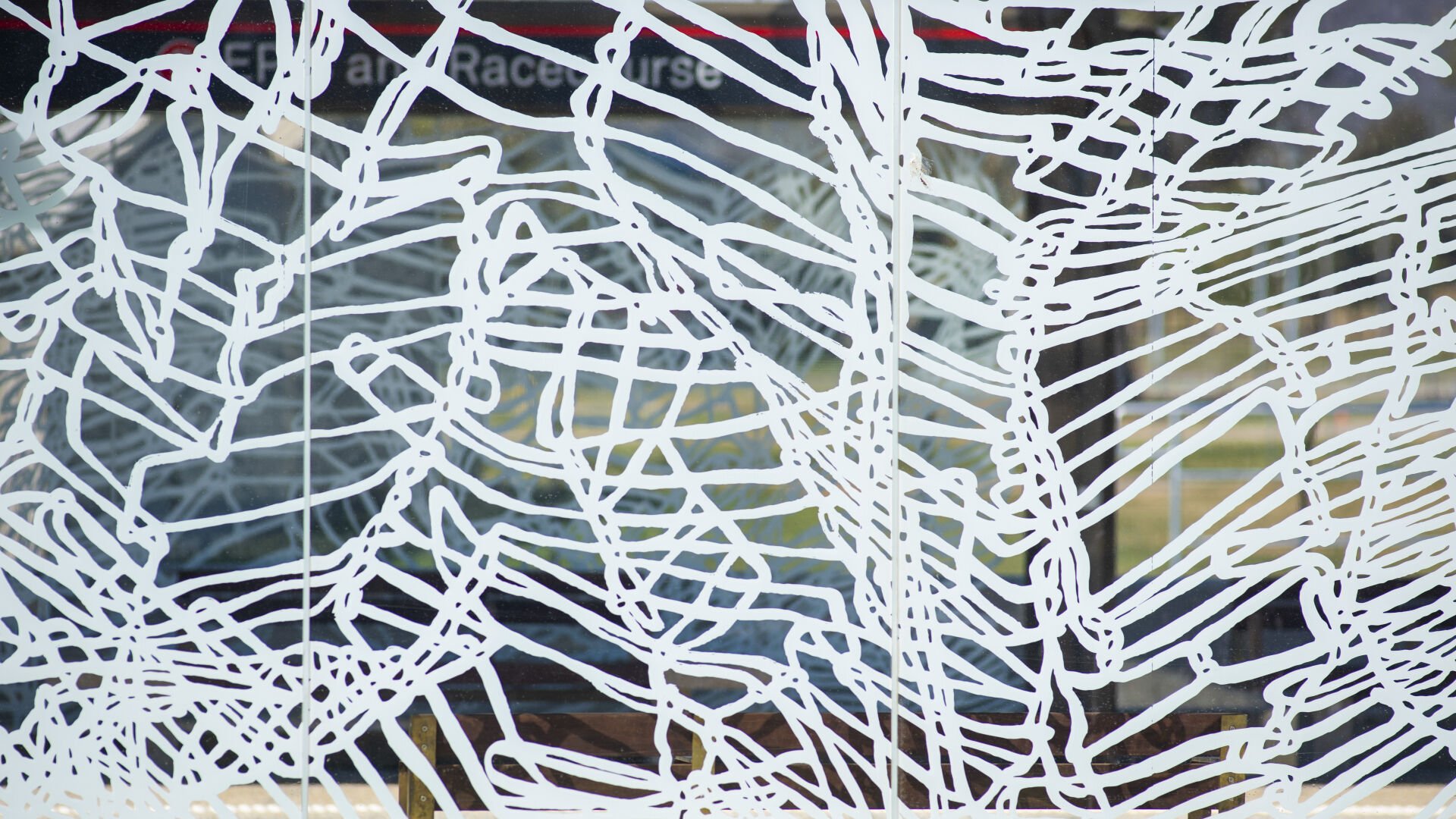 #Canberra Metro Light Rail
CANBERRA, AUSTRALIA
Local to Canberra, Hannah Quinlivan is a multidisciplinary artist working across printmaking, drawing, painting and sculpture. Creating 'spatial drawings', Quinlivan uses line as an intrinsic part of her practice exploring shadow, form, movement and light through her delicate, rhythmic installations.
UAP worked as the public art consultants for the newly realised Canberra Metro Light Rail. Working closely with the project architects – Architectus – UAP crafted a public art strategy that resulted in artist Hannah Quinlivan being commissioned to produce a series of unique site-specific artwork for each of the stations.
Responding to the overarching curatorial rationale 'Cultural Capital: Intersections of imagination', Quinlivan intervened within the architecture of the Canberra Metro Light Rail to craft a series of visually and conceptually interlinked, site-specific drawings. The artist spent time observing the civic rhythms of each stop, which were interpreted as nineteen unique compositions.
Printed directly onto glass in crisp white ink, the drawings allow light to pass through, creating dappled impressions on the ground and surrounding surfaces, further enhancing the visual interest of the work. This highly integrated approach ensures that the artwork is firmly embedded within the fabric of the Canberra Light Rail, and the city itself.
Image credit: Martin Ollman
Artwork Title
Canberra Metro Light Rail
Project
Canberra Metro Light Rail
Location
Canberra, Australia