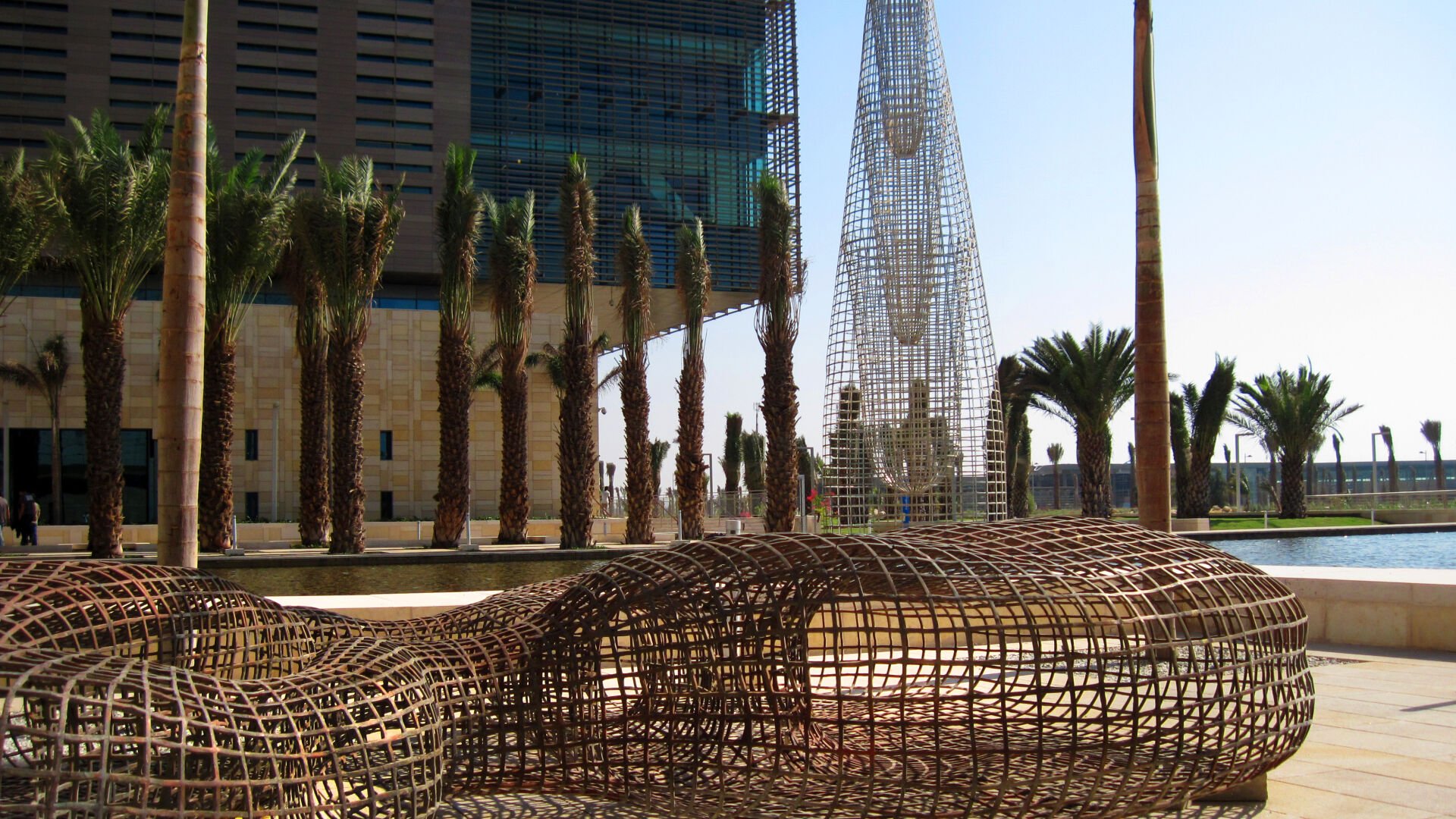 #Cycle and Upstream
THUWAL, SAUDI ARABIA
Cambodian-born Sopheap Pich was commissioned to create two artworks for the Sea Court Plaza. Cycle is an undulating, organic form 6.2 m in length and serves as a seating element in the plaza. Originally made from rattan, it has been cast in bronze in UAP's Brisbane foundry.
Upstream is inspired by fish traps and aims to express movement visually. It appears to shoot upwards from the water at the height of 8.9m and is made from laser-cut electro-polished stainless steel.
Pich's work connects us to a simpler understanding of the process of hands-on art-making. His work emerges from a visceral experience with the materials he employs. Taking the natural forms of bamboo and rendering them in rigid metal, Pich invests the latter with an organic character and supple humanity. This translation of the natural into the man-made is part of his holistic approach to sculpture borne of an intimate understanding of his materials and subject matter and a spiritual approach to art-making.
Artwork Title
Cycle and Upstream
Project
KAUST International Art Program
Location
Thuwal, Saudi Arabia