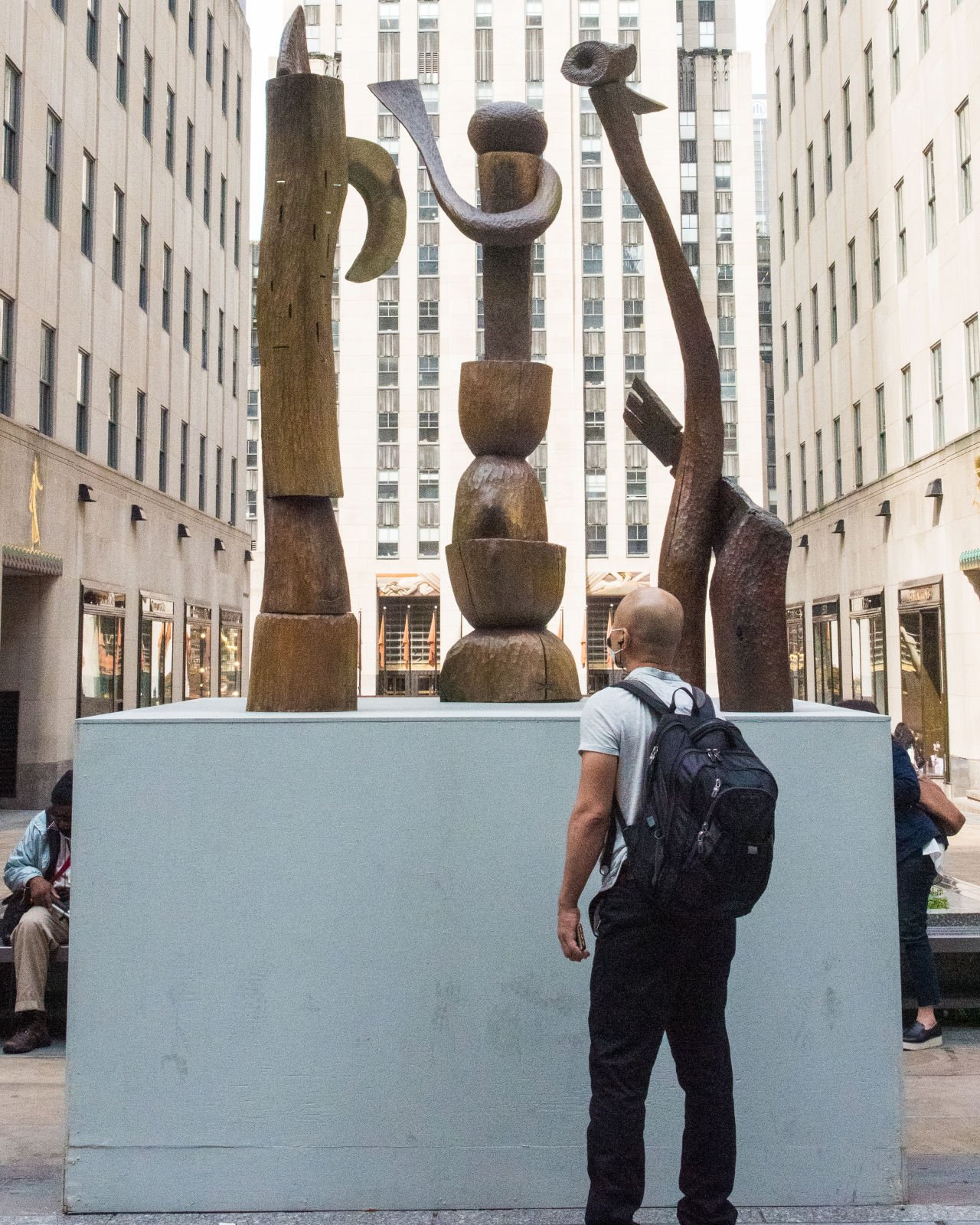 #Illusory Progression, True to Myth, Rhizogenic Rhythms
NEW YORK CITY, USA
Frieze Sculpture at the Rockefeller Center is a free outdoor sculpture exhibition showcasing the work of six leading artists in open air public locations throughout Rockefeller Plaza in the center of Manhattan.
In its second year, the event explores themes of women's suffrage, migration, urban planning and ecology. Known for his abstract sculptures hand carved from hardwood logs, Thaddeus Mosley's three works were specifically crafted in bronze for Frieze Sculpture.
Based on his existing wood sculptures, UAP worked closely with artist to ensure that the gentle and subtle details found in the fine wood grain of the originals would not be lost in the translation to cast bronze.
To produce the works, molds were taken directly from the original wood carvings to capture the fine handcrafted details. Utilizing the lost wax process, the pieces were expertly crafted to retain the subtle details in the final cast bronze forms. The resulting works deeply echo their natural origins and signal Mosley's first foray into producing works in cast materials.
Image credit: Chris Roque
Artwork Title
Illusory Progression, True to Myth, Rhizogenic Rhythms
Project
Frieze Sculpture at Rockefeller Center
Location
New York City, USA