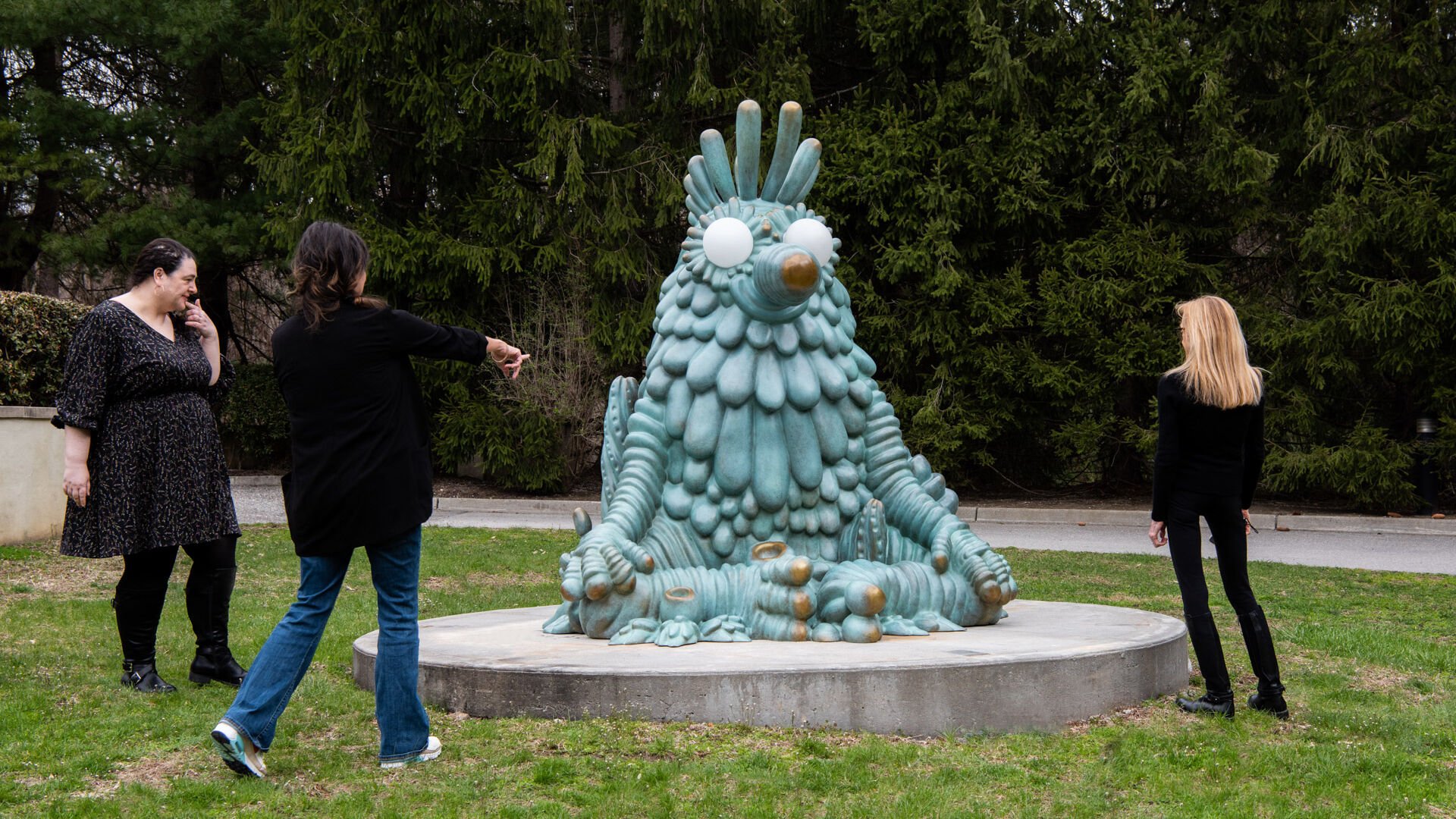 #Jungle Fool
KATONAH , USA
The Haas Brothers have spurned arbitrary artistic boundaries and hierarchies, creating a playful and provocative world that merges art, fashion, film, music, and design. In 2022, the Katonah Museum of Art's exhibition "Constant Carnival: The Haas Brothers in Context" explored the works of The Haas Brothers within the art historical tradition of the carnivalesque.
Featured within Katonah Museum of Art's sculpture garden is Jungle Fool. Perched outside, the new, large-scale sculpture's glowing eyes guide visitors up the Museum's drive. Like many of The Haas Brothers' works, Jungle Fool was delivered with otherworldly, anthropomorphic features that, despite being fiendishly freaky, speak to more significant social issues such as race, gender, and women's rights, with the undercurrents of humour, compassion, and true humanity.

Jungle Fool originally began as a pencil drawing in 2015, during a time where one half of The Haas Brothers, Nikolai, was creating an array of characters that together represent all the various aspects of a single personality.

The 7-foot-tall physical sculpture was made in our Rock Tavern foundry, where it was cast in bronze and finished with a traditional patina. The eyes of Jungle Fool were glass blown, and are illuminated throughout the night.
Image Credit: Chris Roque
Design Assist
Digital Model & Render
Material Exploration
Installation Methodology
Workshop
Technical Drawings
Lost Wax Casting
Finishing and Patina
Installation
Project
Constant Carnival: The Haas Brothers in Context
Client
Marianne Boesky Gallery & Katonah Museum of Art