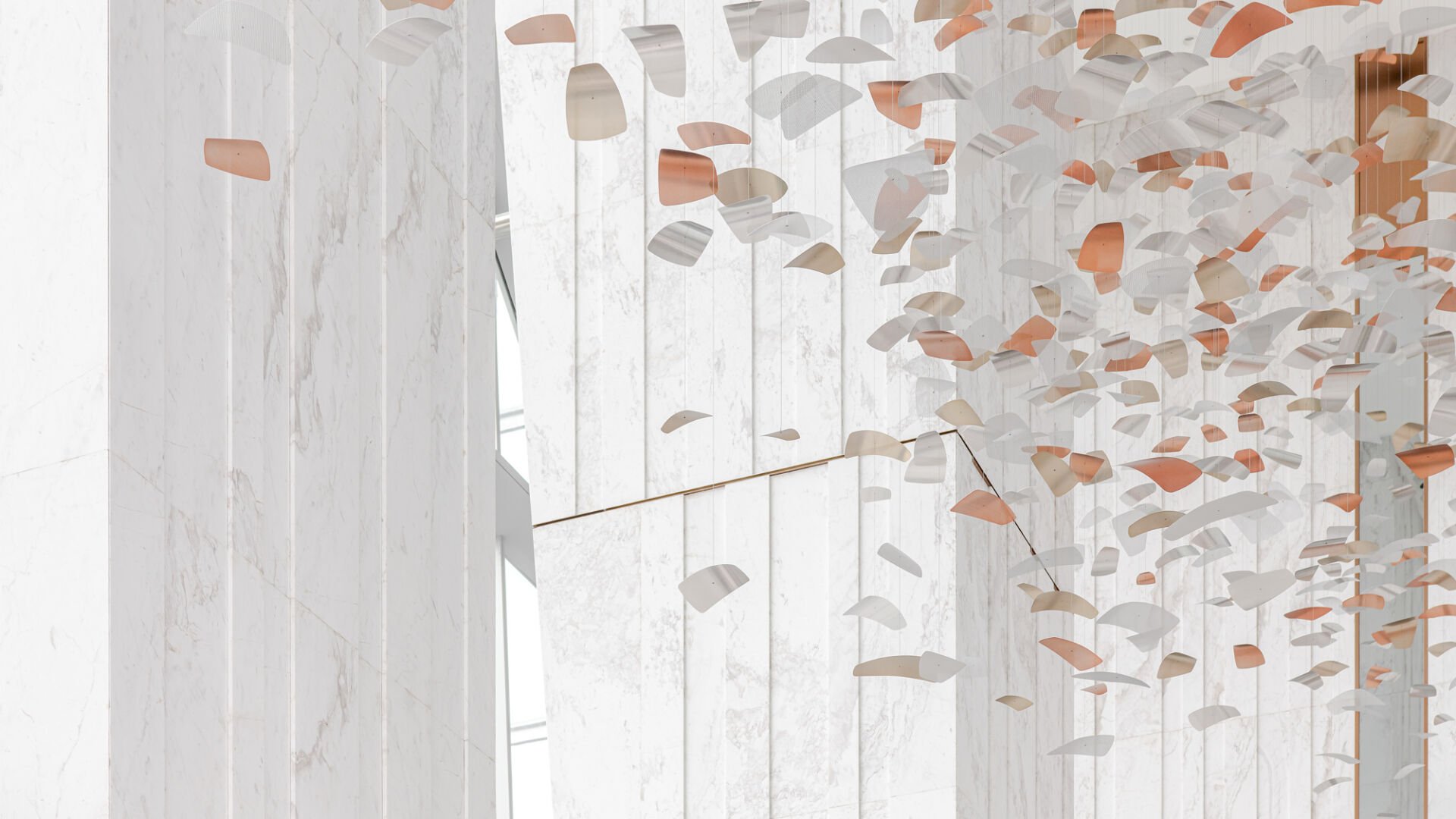 #Leaves
KUALA LUMPUR, MALAYSIA
Through a dance of light & air, Leaves contemplates the ethereal qualities of the natural world- the rich colours of the land, the shape of plants and the patterns of dappled light through trees. Created by Studio Sawada Design, the layered forms of Leaves have been abstracted and reconfigured to visualize the underlying rhythms and harmonies of our environment, creating a space that is somewhere between the real and imagined.
Leaves is comprised of a variety of materials that bend, refract, obscure and reveal, diffusing light in various ways. As the light changes throughout the day, various forms and patterns emerge, revealing a subtlety kinetic immersive experience.
A constant change is a metaphor for life. A sculptural interpretation of Komorebi - an untranslatable Japanese word, which eloquently captures the effect of sunlight streaming through the leaves of the trees. The shadow created on the ground, or even in our curtains, describes this everyday beauty.
UAP collaborated with the client, the interior designer Ministry of Design and the artists to deliver services from Curatorial Artist Selection through to Installation Supervision on this landmark suspended artwork for YTL's Headquarters in Kuala Lumpur.
The YTL Headquarters has been praised globally for its incredible design winning awards in the United Kingdom, North America, Europe and Asia.
Images Courtesy of Studio Sawada Design. Photography by David Yeow

Consultancy
Artist Procurement and Management
Design Assist
Digital Model & Render
Materials and Construction Methods
Installation Methodology
Workshop
Technical Drawings
Installation
Location
Kuala Lumpur, Malaysia
Build
Studio Sawada Design