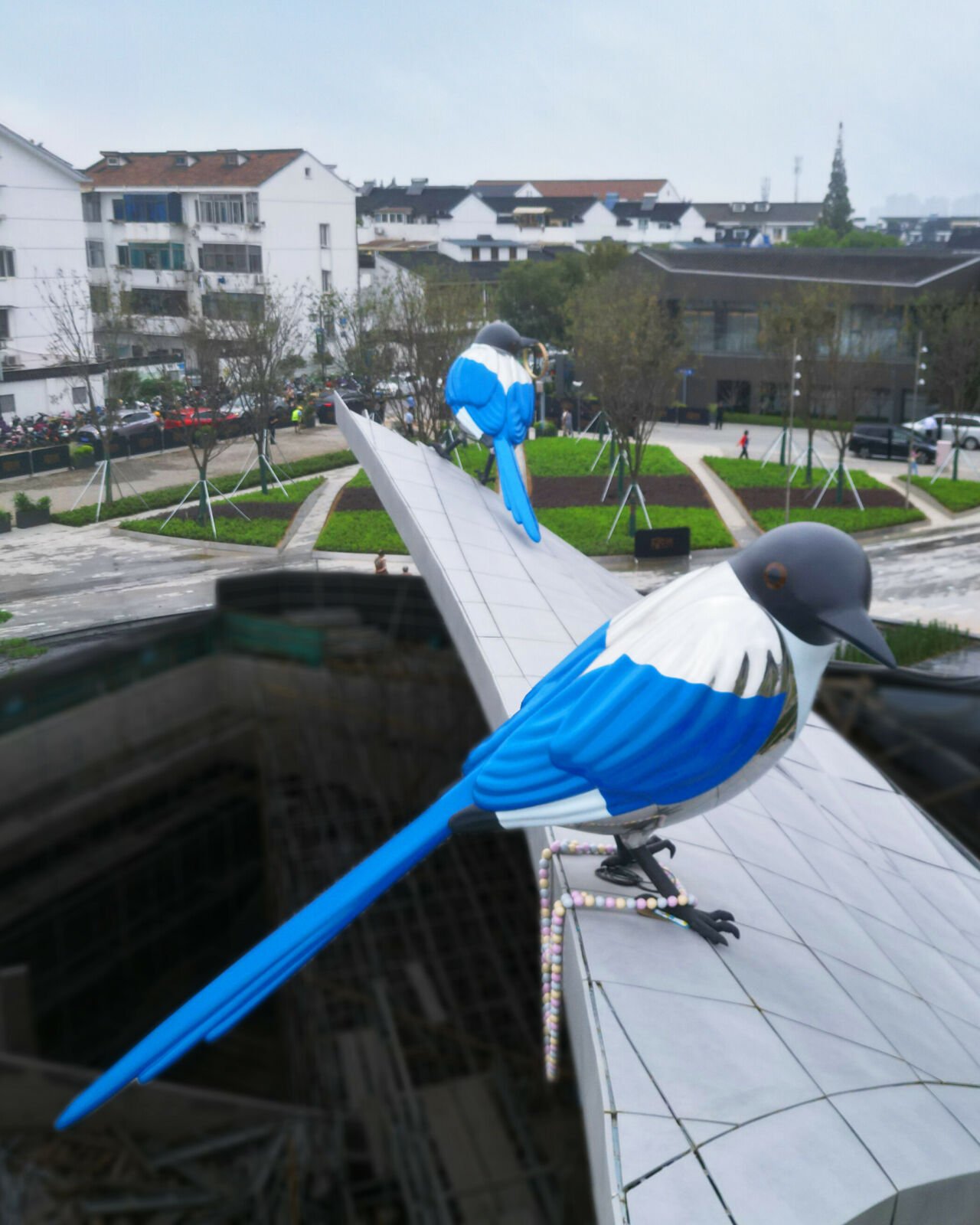 #Magnificent Magpies
SUZHOU, CHINA
A veteran of art in the public sphere, Dutch artist Florentijn Hofman is renowned world-over for his urban installations which scale up animals to larger-than-life proportions.
To celebrate the grand opening of Suzhou Yanlord Cangjie, artist Florentine Hoffmann has teamed up with UAP to launch the "Magnificent Magpies" art derivatives. Inspired by public art installations, this exquisite series of artworks transforms magpies and "treasures" into dolls and plush accessories in customised gift boxes.
With Woods Bagot spearheading the overall planning, architecture, and interior design of Yanlord Cangjie, our Shanghai team helped deliver manufacturing and, most importantly, the public art strategy for the development, taking inspiration from the curatorial vision of Seeking Treasures, Encountering Oneself - an invitation for visitors to explore the engaging and dynamic Art Garden journey of discovery at Suzhou Yanlord Cangjie.
Florentijn Hofman has created a gateway public artwork, drawing inspiration from the traditional Su embroidery art piece titled Magpies on the Plum Tree. A pair of larger-than-life panel-beaten stainless steel magpies fly out of the beautiful, embroidered work, carrying the glittering treasures on the black tile eaves and fly across the garden of Cangjie Plaza.
The artwork was installed at Xiangmen station, which has a wavy roof, making the installation process challenging. Our designer and project manager traveled to Suzhou several times to examine and complete this incredible artwork.

I like the interaction between a shopping mall, jewellery and these stealing magpies. It makes you stay alert and aware that you have or will have……

Florentijn Hofman
Artwork image courtesy of the artist and Jerome Huang of UAP | Urban Art Projects
Consultancy
Public Art Strategy
Marketing Solutions
Design Assist
Digital Model & Render
Material Exploration
Construction Methods
Installation Methodology
Workshop
Technical Drawings
Paint Shop
Mould Making
Welding and Fabrication
Installation
Creative
Florentijn Hofman
Artwork Title
Magnificent Magpies
Project
Suzhou Yanlord Cangjie