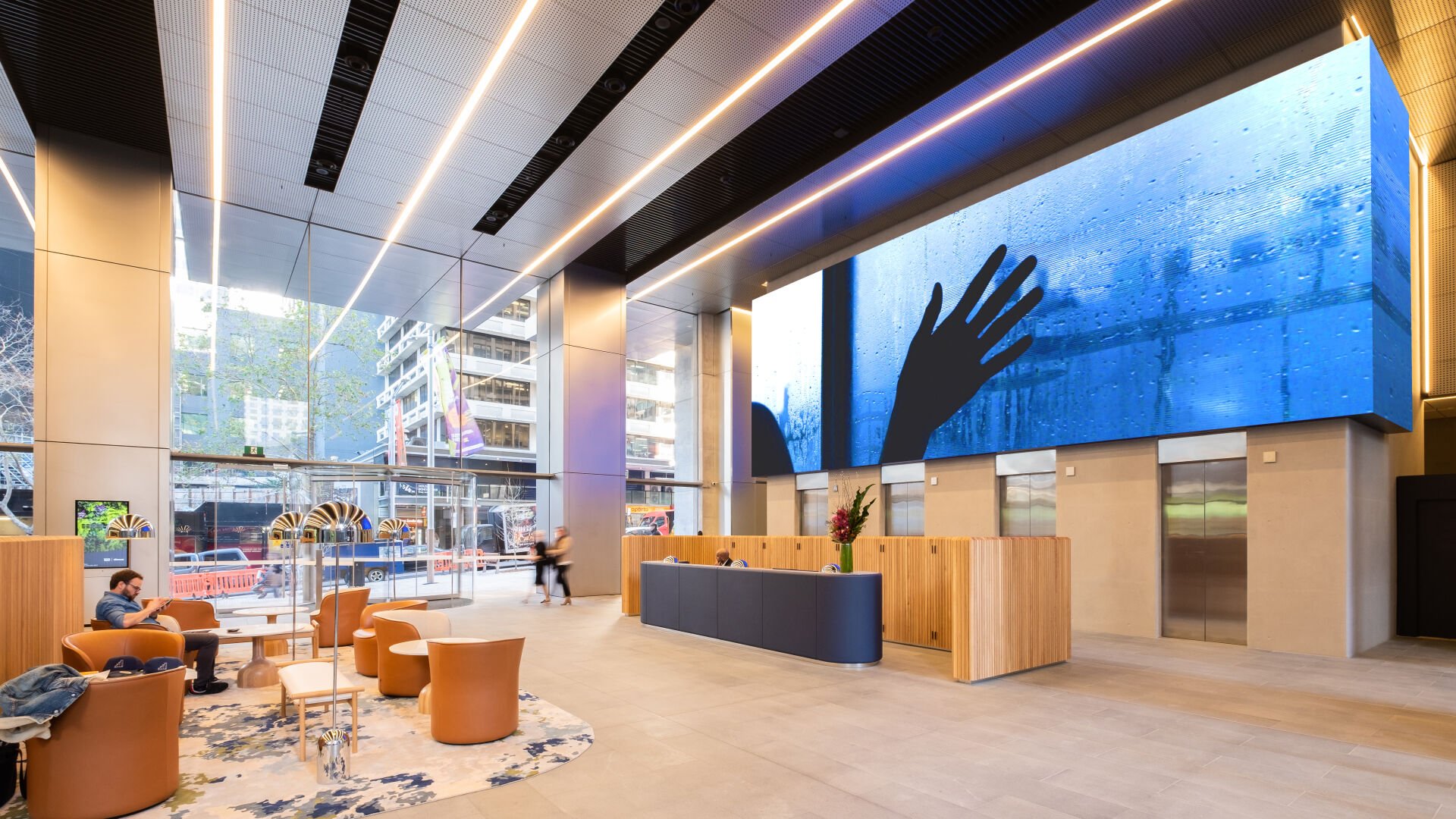 #Outside In
SYDNEY, AUSTRALIA
Australian artist Tamara Dean works in the fields of photography and installation, exploring the relationship between humans and the natural world. Dean was engaged to develop a digital video installation to be displayed on a 4m x 11m LED screen within the lobby interior of the newly completed 100 Mount Street commercial development in North Sydney, Australia.
Working with cinematographer Josh Flavell, the artist's concept explores phenomena happening in the natural world concurrently with the time of viewing, effectively bringing the outside world into the interior commercial environment.
Shooting footage across four days at ten different local locations, Dean delicately captures nature's elements – light, shadow, movement and reflections – to subtly yet powerfully transport the viewer to places and narratives within nature, connecting the viewer to the external natural environment. Her intention is to convey a reminder and appreciation for the brilliance and spectacular beauty of the world we live in.
UAP's curatorial team was engaged to develop the creative vision, curatorial framework and artist selection for 100 Mount Street. The UAP design team then worked with Tamara Dean to project manage the full production of Outside In.
Tamara Dean is represented by Martin Browne Contemporary.
Image credits: Tamara Dean, Josh Flavell, Rachel See
Location
Sydney, Australia