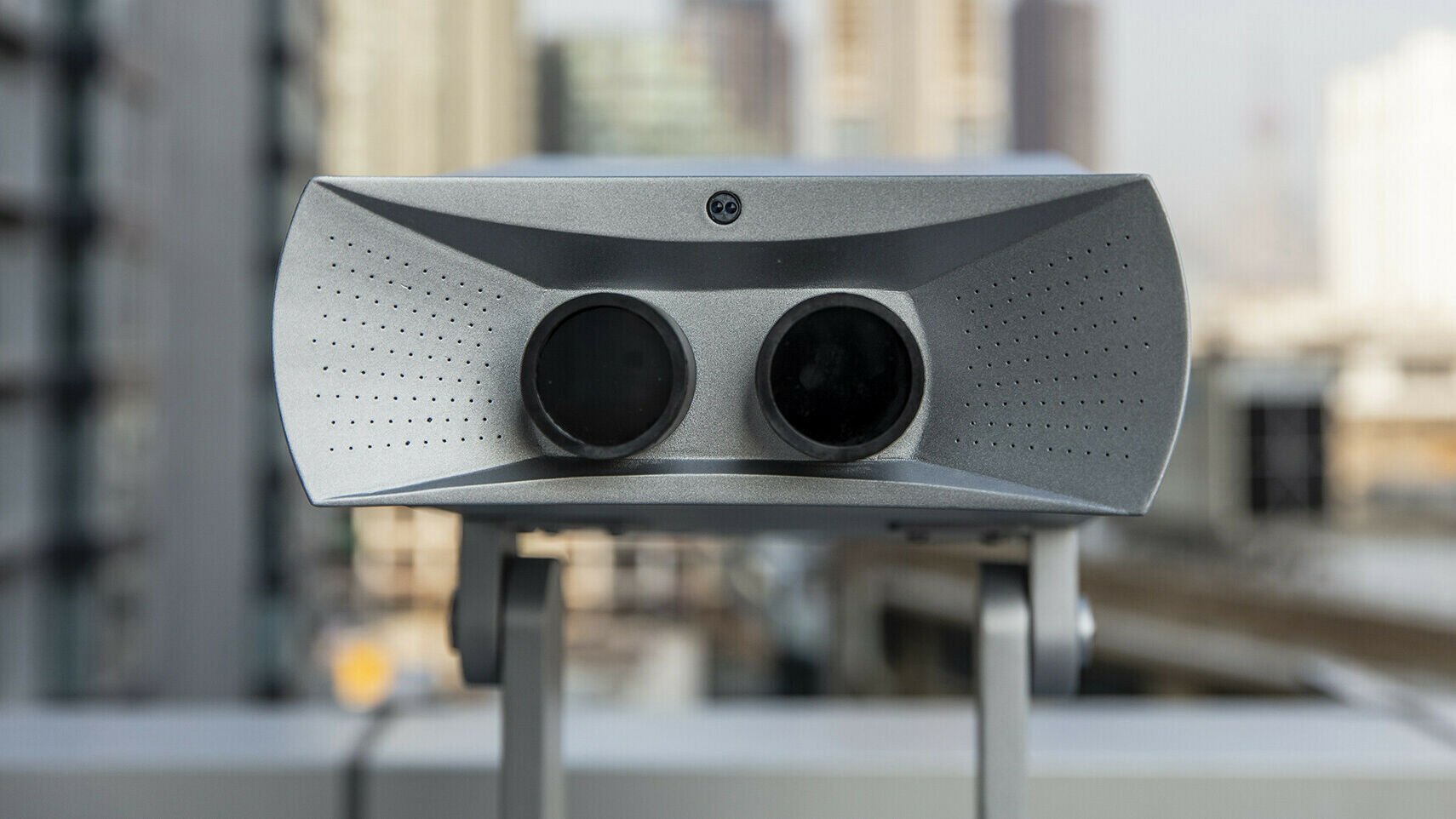 #Re-enchantment: The Birth of RMB City
SHANGHAI, CHINA
Renowned Chinese artist Cao Fei blends social commentary with pop culture aesthetics and references surrealism and documentary filmmaking in her works, commenting on the ongoing changes of contemporary Chinese society.
Commissioned by UCCA Edge to create an interactive multimedia installation for the art museum's opening outdoor exhibition "Urban Theatre: A Comedy in Four Acts", Cao Fei created Re-enchantment: The Birth of RMB City. Temporarily installed on the art museum's fourth floor terrace, Re-enchantment: The Birth of RMB City sees Cao incorporate a view of Shanghai while building upon her 2007 video work The Birth of RMB City in an interactive binocular installation. Looking out towards the city, the Shanghai skyline is replaced by a fantastical urban landscape – the artist's surrealist approach to depicting the effects of urbanisation.
UAP Shanghai was approached by UCCA Edge to assist the artist in the design and fabrication of this work. To test the visual experience of the user, Re-enchantment: The Birth of RMB City was first developed as a cardboard prototype, before being fabricated in aluminium and stainless steel.
The interactive element of the work is activated when a viewer looks through the binoculars and a motion sensor is triggered, playing film and audio directly though the binoculars.
Image Courtesy of UCCA Centre for Contemporary Art
Design Assist
Dedicated Design Assist
Materials and Construction Methods
Installation Methodology
Workshop
Project Management
Installation
Artwork Title
Re-enchantment: The Birth of RMB City