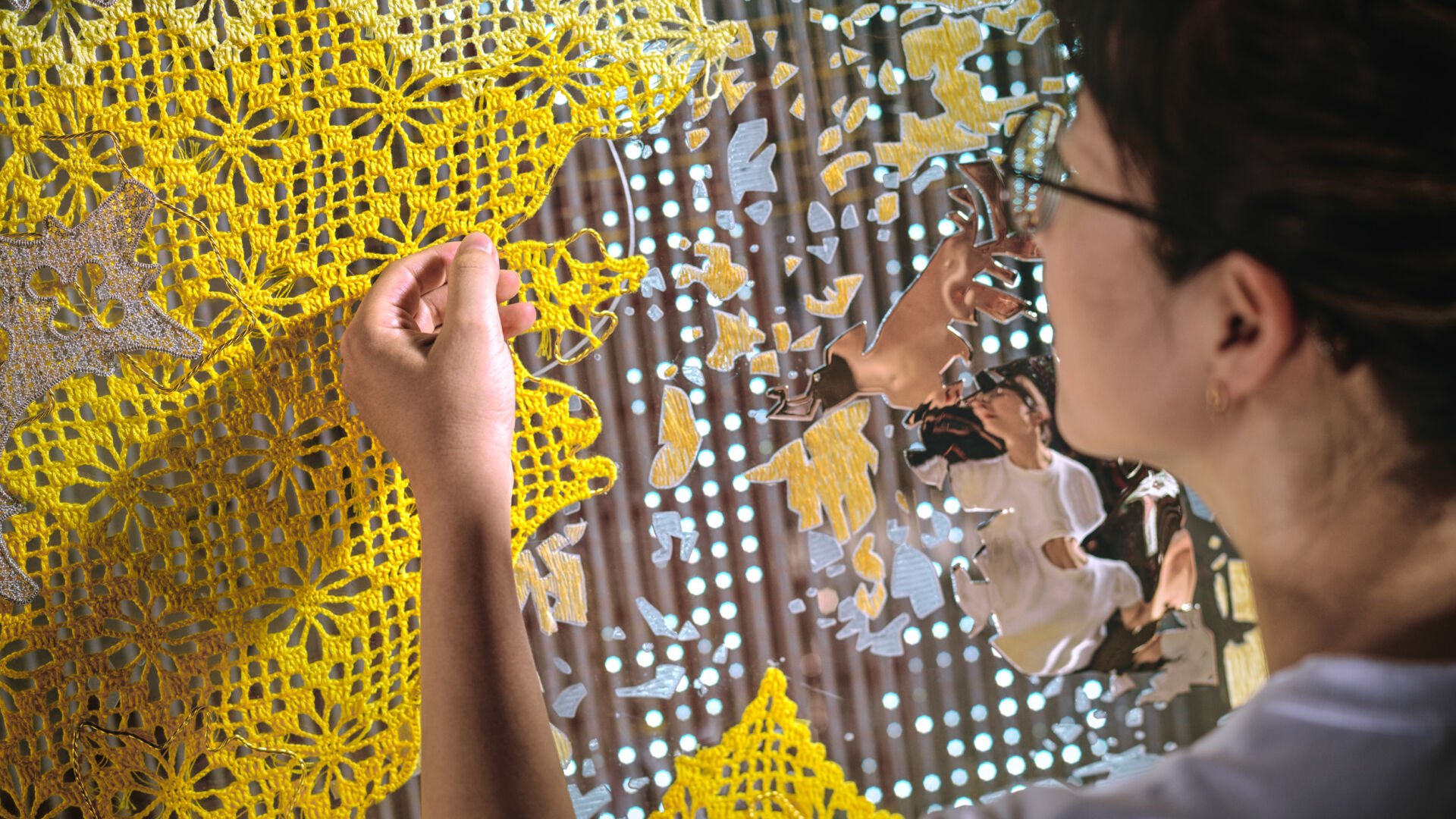 #Stiched Urban Skin
LONDON, UNITED KINGDOM
Born in 1982, Ningbo. Currently lives and works in Shanghai. In recent years, her works are closely related to walking and collecting behavior. The artist believes that the urban skin can be the ornamental patterns carved on buildings, the patterns of fabrics wrapped around the body, the information of posters posted on the street walls, the vegetation rooted in the corner of the city, and so on. Bi Rongrong collects them from different times and spaces, and merges them in her unique creative context. Through manual or digital processing, she transforms them into a variety of mixed media works including painting, collage, fabrics, video and site-specific installation. The fragmented images and patterns from her works, although separated from their original context, grow by themselves in another way, and constantly transform into new image landscapes in new spaces.
Titled Urban Skin, Bi's winning artwork for the Spirit of Ecstasy Challenge consists of three layers of two-dimensional sheets made from different materials: specially treated metal, an animated LED light sheet, and a Perspex sheet embedded with crochet. The artwork is inspired by the multi-layered landscape of cities and their mesmerizing reflections on the glossy surface of the Spirit of Ecstasy. The piece draws on Bi's encyclopaedic archive of urban imagery, utilising both ancient craftsmanship and innovative technologies, interlacing different locations and histories.

UAP worked closely with the artist to integrate materials such as acrylic, silk thread, aluminium, LED screens, wire, and sound installation materials into this one art piece. This 1.2-metre-long and 1.5-meter-high sculpture incorporated processes like weaving, embroidery, forging, mirror spraying, CNC engraving, and multimedia presentation.
If civilisation is the land, then the cities are the forests which grow on this land. There are lots of invisible parts of the forests and things beneath the surface. We can learn a lot from looking closely at this surface, …In my own practice, I also positioned myself in a very free way and let the environment inspire me.


Bi Rongrong
Image Credit Bi Rongrong, Stitched Urban Skin, 2022. ©️Muse, Rolls-Royce Art Programme. Photo by Luke Walker
Design Assist
Digital Model & Render
Material Exploration
Construction Methods
Installation Methodology
Workshop
Technical Drawings
Pattern Making
Paint Shop
Mould Making
Welding and Fabrication
Artwork Title
Stiched Urban Skin
Project
Spirit of Ecstasy Challenge
Client
Rolls-Royce Motor Cars
Location
London, United Kingdom