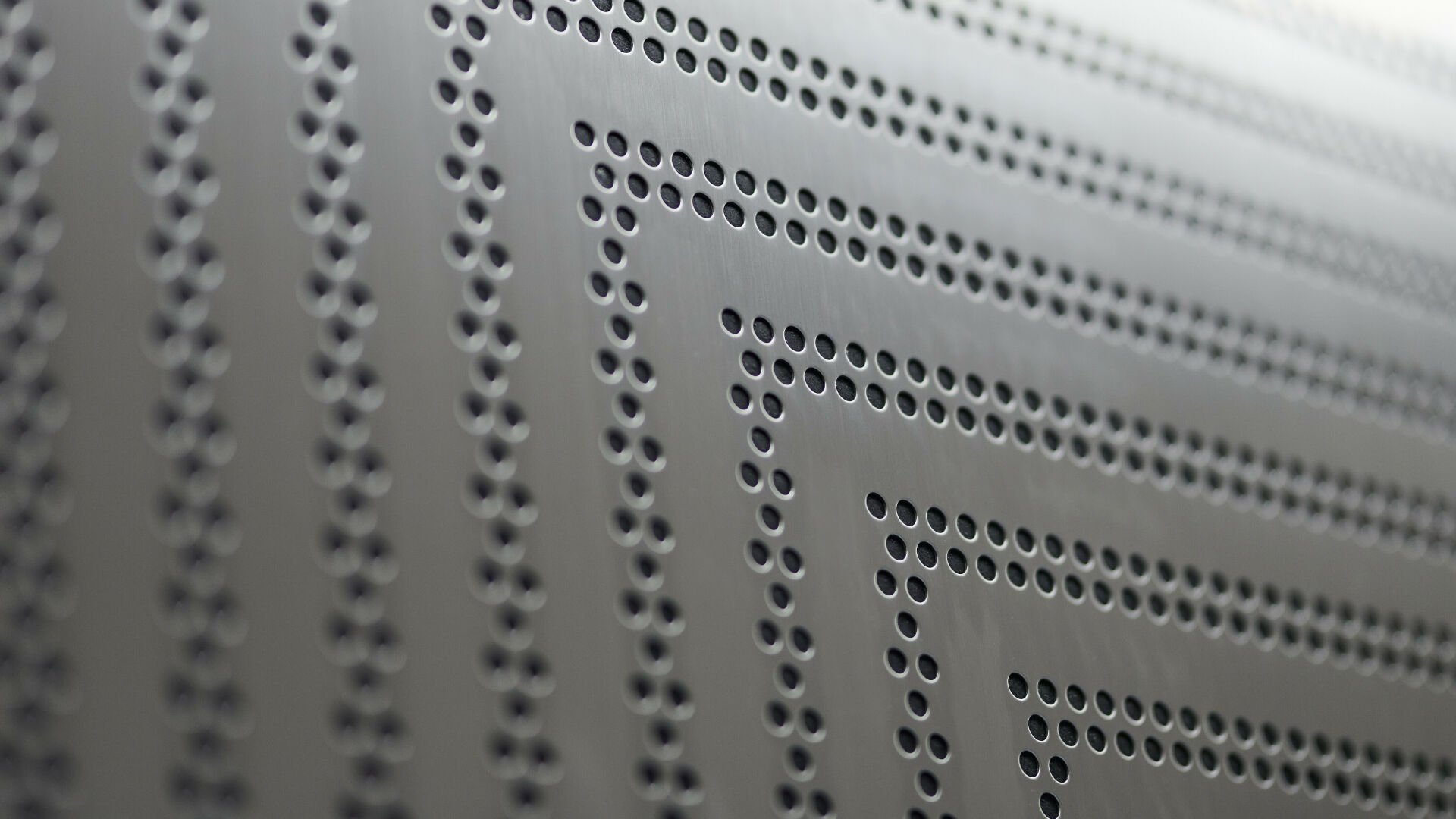 #Untitled
DHAHRAN, SAUDI ARABIA
Nasser Al Salem's formal training in architecture combined with his upbringing in one of the holiest cities in the world is evident in his integrated commission for Ithra.
Delivered in collaboration with UAP, Al Salem's work punctuates all sixteen floors of the Tower Lobby, Al Salem has created a genuinely prolific artwork that anchors the entire building with his material interpretation of the Arabic word 'Kul' in perforated stainless steel. The complex and expansive meaning of the word Kul, meaning 'all', 'everything' and, at times, 'infinity', is enhanced in the design by depicting the word geometrically and abstractly to resemble a seemingly endless form. The work is inherently tethered to the philosophy of Ithra in its sheer expansiveness that captures the aspiration of limitless possibility.
Read more about this project and all artworks delivered for Ithra at Telluric. This publication documents the twelve different artworks commissioned within Ithra, with accompanying images and sketches that give readers not only a holistic view of these integrated artworks, but also a sumptuous sense of the detail and texture unique to each.
Image credit: Cieran Murphy
Project
King Abdulaziz Center for World Culture - Ithra
Location
Dhahran, Saudi Arabia